Global Resources for Faculty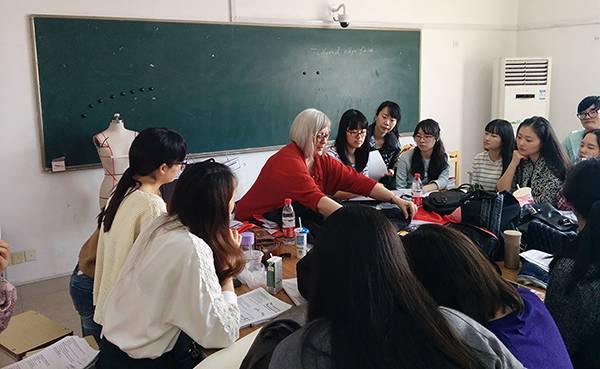 Faculty members: What you are doing globally? We want to showcase your accomplishments!
Did you recently teach abroad or present at a conference abroad? Are you collaborating with a scholar from outside the United States? Did you win an international award? Show your work abroad? Judge an art competition abroad?
Resources
» IFFTI Mobility Initiative for Faculty, Staff, & Post-Doc Travel The IFFTI Mobility Initiative is an honorarium-based program to fund short term visits by individuals to present or advise on specialist areas of fashion education. Visits can take place within regions as well as across continents. A selection committee assesses applications two times a year and awards US$1,000 for intra-continental and US$2,000 for inter-continental proposals. The Education Initiatives Subcommittee believes short visits between and among member institutions are an important aspect of informing and promoting the educational/pedagogical/skills development work of individuals members. Successful applicants are asked to submit a written report or short video about what they shared and learned on the trip to be shared on the website. The honorarium then will be transferred to the individuals directly or their home institution.
» Faculty Development Grants and Awards
» FIT's Office of Grants & Sponsored Programs
» Framework for Developing Global and Cultural Competencies to Advance Equity, Excellence and Economic Competitiveness
» International Cross-Cultural Experiential Learning Evaluation Toolkit: The International Cross-Cultural Experiential Learning Evaluation Toolkit provides you with the tools and resources to develop cross-cultural outcomes, create assignments that produce those outcomes, and the resources to assess the attainment of those outcomes. This Toolkit development project was funded by a 2013 Tier III grant from SUNY Innovative Instructional Technology Grant.
» Teaching with COIL at FIT Application
» "Study Abroad Matters: Linking Higher Education to the Contemporary Workplace through International Experience", AIFS Foundation and the Institute of International Education (IIE). For other IIE Publications and white papers about global education, visit the IIE website.
» Fulbright Scholar Program: Contact FIT's Fulbright Scholar Liaison Dr. Helen Gaudette at [email protected], Office of International Programs, Business and Liberal Arts Center, Room B119. The Fulbright U.S. Scholar Program offers teaching, research and combination teaching/research awards in over 130 countries each academic year.
Opportunities are available for college and university faculty and administrators as well as for professionals, artists, journalists, scientists, lawyers, independent scholars and many others.
» 9 Ways to Strengthen Your Fulbright U.S. Scholar Application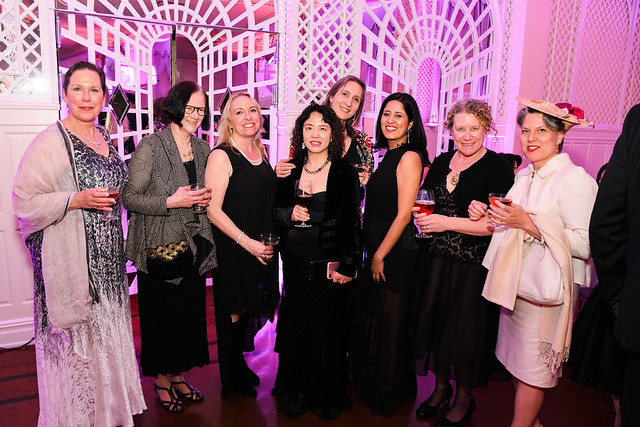 Pictured are some of FIT's Fulbright Scholars at the One to World Fulbright awards dinner: Deirdre Sato, Patrice George, Helen Gaudette, Kyunghee Pyun, Susanne Goetz, Tanya Melendez, Amy Werbel, and Brenda Cowan.