FIT shares contests and projects that are open to the general public or to the general collegiate population only as a convenience and for informational purposes. FIT does not sponsor, organize, or endorse these contests or projects in any way, and FIT is not responsible for the accuracy, legality, content, or terms of any such contest or project. FIT encourages interested persons to carefully review the terms and conditions of any contest or project before participating and to contact the contest or project sponsor for questions or concerns.
C-IDEA Design Award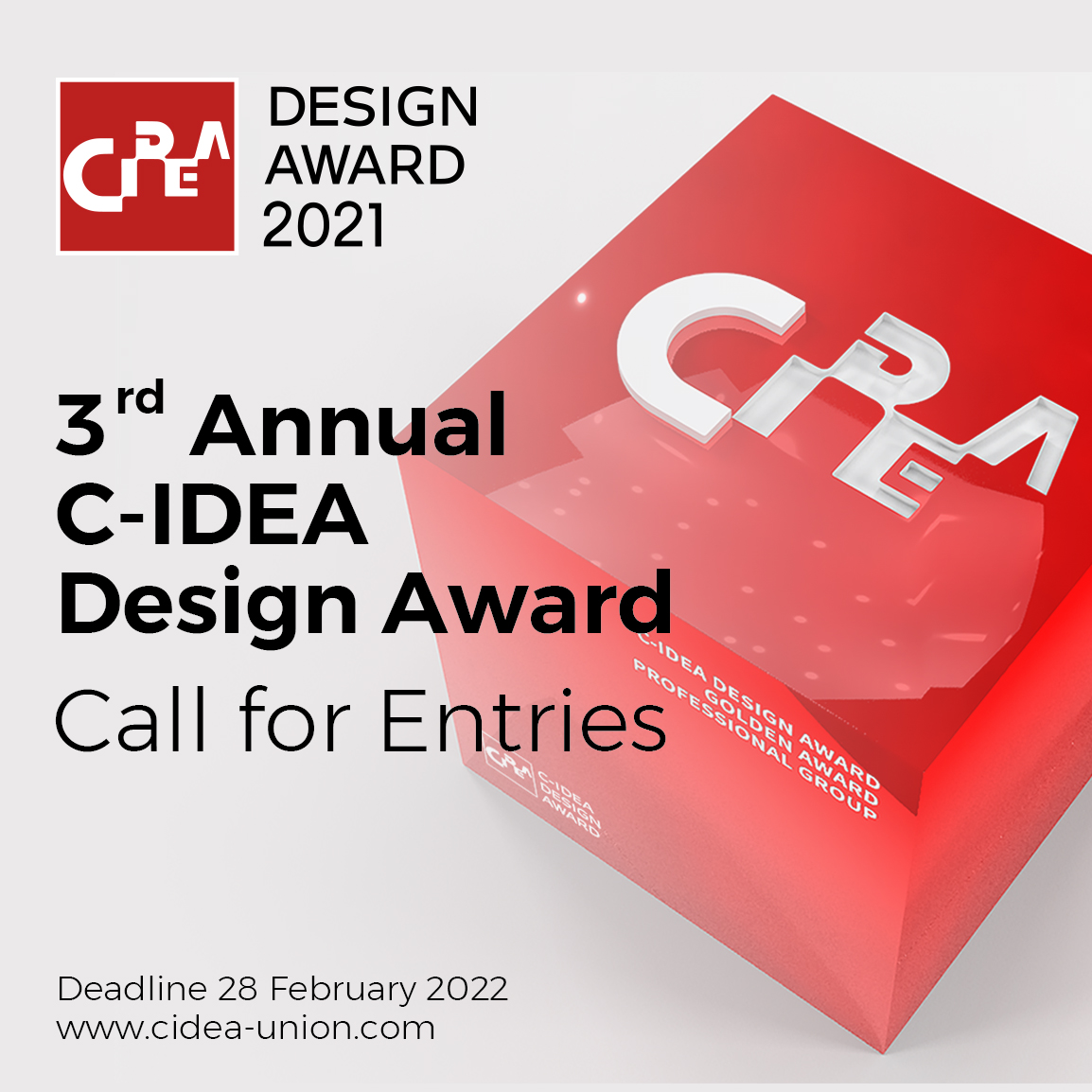 Details: The C-IDEA Design Award aims to recognize outstanding design with social value, excavate more farsighted, and responsible excellent design forces to help the development of the design industry! The C-IDEA Design Award hopes to create more opportunities for excellent designers to communicate and cooperate with exhibitions, awards ceremonies, and international events.
Submission Deadline: February 28, 2022
Winners Selected: March 2022
Competition Guidelines: All designers, design groups, design institutions, reachers at design colleges, junior college students, undergraduate students, and graduate students can sign up for the C-IDEA Design Award. Any unpublished and published concept works, including mass-produced or marketed products, can participate in C-IDEA Design Award. The works must be recent original works created by the competitors, completely original, and without plagiarism.
About C-IDEA INTERNATIONAL DESIGN UNION: C-IDEA publishes articles, discussion forums, and events. C-IDEA provides a gathering platform for professional designers and students alike by producing design competitions, lectures, and exhibits.
BoutiqueSetup Fashion Business Online Contest
Details: BoutiqueSetup believes there are a lot of creative students with some extra time due to the pandemic crisis. They have started this competition in the hunt of creative fashion bloggers who want to share the most unique ideas and show their creativity.
Submission Deadline: January 25, 2022
Winners Selected: February 5, 2022
Competition Guidelines: Write a post about the impact of the coronavirus pandemic on online fashion stores and describe how clothing businesses could improve. Entrants may submit only one post. The BoutiqueSetup will select a winner based on four different factors: 1. Usefulness of submissions – each piece is analyzed carefully and checked to see how useful it is. 2. Originality and grammar – plagiarism is something that is not accepted; you should have a fresh, original idea with no grammatical glitches, rather than a re-hash of existing content available online. 3. Unique writing style – your writing style shoult stand out. A good readability score is a must. 4. Addressed topic – the last factor is how well the idea has been described, great ideas are preferred.
Enter the BoutiqueSetup Fashion Business Online Contest by sending your entries to [email protected].
About BoutiqueSetup: BoutiqueSetup is a free resource for learning how to start an online boutique and everything related. BoutiqueSetup covers everything from fabric printing and suppliers research to store design and business marketing.