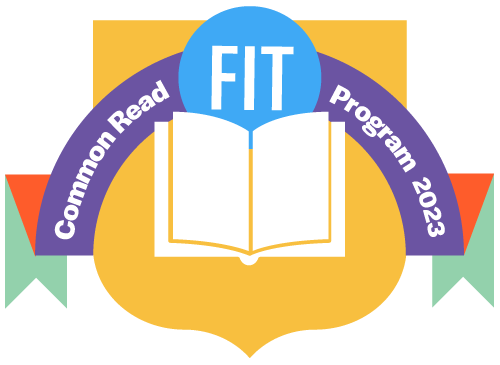 The FIT Common Read Program is designed to foster a sense of community by encouraging a shared intellectual experience across the college. Since 2014, a committee of faculty, staff, and administration has selected a book as recommended reading for incoming students to the Fashion Institute of Technology.
Common Read Selection Criteria
A book that:
students will enjoy reading and find relevant;
will challenge students intellectually;
faculty members can incorporate into their course reading lists;
can be discussed across the disciplines;
has not already appeared on most high school reading lists;
does not exceed 300-350 pages;
is available in various formats and is accessible to all; and
ideally, has a living author.
To submit your suggestion(s) for books to be considered for selection for the 2024-25 Common Read Program, check back here at a later date.
2023-24 Common Read Selection Committee
Dr. Patrick Knisley, Dean for the School of Liberal Arts (Co-chair)
Carli Spina, Associate Professor and Head of Research & Instructional Services at the Gladys Marcus Library (Co-chair)
Dr. Jay Choi, Assistant Professor, Acting Director for Counseling Services
Dr. Subhalakshmi Gooptu, Assistant Professor, English and Communication Studies
Dr. Amanda Page-Hoongrajok, Assistant Professor, Social Sciences
Dr. Walter S. Temple, Associate Professor, Modern Languages and Cultures
FIT Common Read Selections