Degree Details
Students in this Master of Arts graduate program will use various approaches inside and outside of the classroom to gain a deeper understanding of the multifaceted field of Art Market Studies.
Study and research are enhanced by proximity to a wealth of resources, both on campus (the Gladys Marcus Library and The Museum at FIT) and beyond (the Archives of American Art, the Frick Art Reference Library, and the Thomas J. Watson Library, to name just a few). Frequent guest speakers and privileged access to galleries, artists' studios, private collections, auction houses, and museums also offer vivid insights and networking opportunities.
Our students have interned at a range of New York institutions, including Christie's, Sotheby's, Artnet, the Metropolitan Museum of Art, the Whitney Museum of American Art, the Guggenheim Museum, David Zwirner Gallery, Hauser & Wirth, and Untitled Art Fair.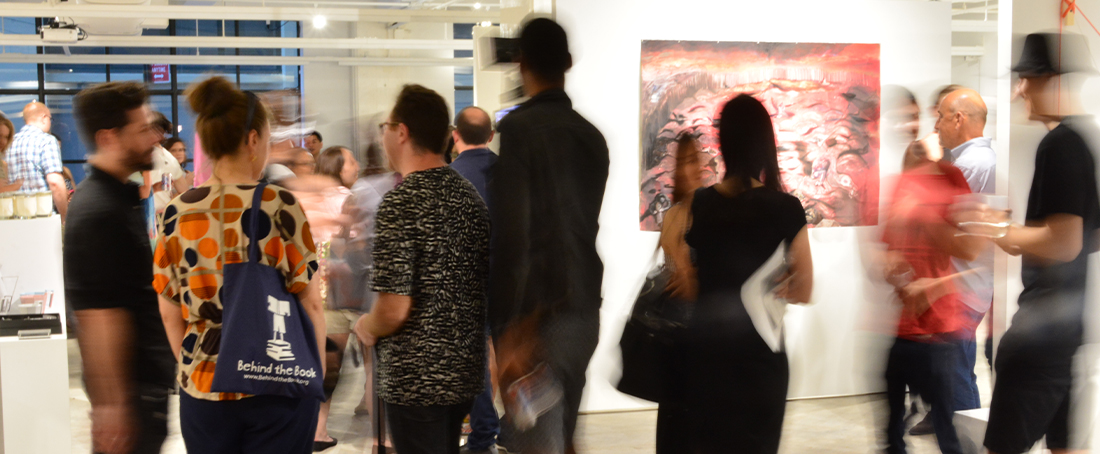 The Master of Arts curriculum combines interdisciplinary studies, site visits, internship opportunities, and hands-on experience. The first semester of the three-semester program features foundational coursework that emphasizes important background knowledge and vital skills. First-semester studies include:
Art Market Research and Valuation: Students are introduced to advanced research methods in art and learn how the value of a work of art is determined.
History of the Art Market: Renaissance Italy to the Present: This introduction to the art market focuses on the market's historical development through the present. Its current structure is discussed in detail.
Postwar and Contemporary Art: 1945-1989: Given that postwar and contemporary art currently dominates the market (accounting for 53% of total auction sales by value in 2019), our art historical coursework privileges this period. Developments from 1989 to the present are covered in the second-semester course Art in a Global Context: Post-1989.
Core Business Principles: Designed specifically for the Art Market Studies program, this course provides students with a solid grasp of three fields—economics, finance, and accounting—while drawing on examples from the art world.
Art Law and Professional Ethics: This course introduces students to legal issues specific to the art market, including the legal responsibilities of galleries, auction houses, dealers, and collectors.
The second semester builds on this foundational knowledge, delving deeper into the two main business models in the art world: the gallery and the auction house. (In recent years, galleries have accounted for roughly 50% of the market share; the auction business has comprised the remaining 50%.) Second-semester coursework includes:
Gallery Management and Operations: The course addresses all aspects of the commercial art gallery: its program, artist roster, facilities, design, exhibition and storage requirements, staffing, and price levels.
The Auction Business: Students are introduced to the inner workings of the auction business, following the path of property from consignment to auction block.
Art in a Global Context: Post-1989: The course addresses the theoretical and sociopolitical parameters of art production, presentation, and exchange in a global context after 1989.
Marketing for Art Organizations: This course covers the principles of marketing and communications, focusing specifically on art organizations including nonprofit institutions and for-profit enterprises.
Practicum:

Students

identify and address art world issues and strategic challenges through partnerships with

external organizations. This course balances the mastery of

essential business research methods with real-world, hands-on experience.
In the third and final semester of the program, students complete a required internship and choose between one of two tracks:
Option 1 requires students to write a thesis, totaling 12,000 to 15,000 words and representing an original contribution to the field. Students who choose this track will enroll in AM 655 Thesis Seminar and AM 701 Thesis Preparation. The Thesis Seminar will guide students through the research and writing process, while also providing background on research methodologies and academic standards.
Option 2 comprises two business-oriented courses—AM 600 Case Study Research and AM 602 Innovation in the Creative Industries—that guide students in identifying specific business problems within the art market and considering viable solutions. Whereas Innovation in the Creative Industries primarily supports the development of a new business venture, Case Study Research focuses on the research and analysis of an existing organization, with the end goal of producing a business case study and teaching note suitable for publication.
Learn From the Best
Students are supported by experienced faculty who have thorough knowledge of the ins and outs of the global art market.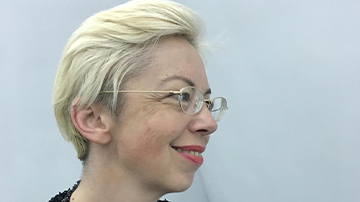 Skurvida specializes in the theory, history, and curation of contemporary art. She was a Fulbright Scholar at CUNY Graduate Center and holds a PhD from Stony Brook University. Her writing has appeared in Art Journal, Art Papers, Art Practical, Ibraaz, Interventions, Mousse, Dailė, and The International Journal of Islamic Art and Architecture.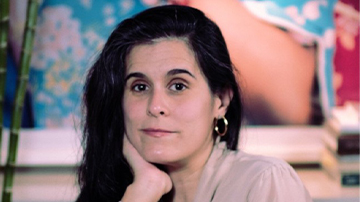 Karahalios recently accepted a role in museum leadership after years in the commercial art world, where she held roles such as Senior Director of Operations of Hauser & Wirth, Managing Director of Greene Naftali Gallery, and Associate Director, Finance and Operations, Abu Dhabi Project, at the Solomon R. Guggenheim Museum for eleven years. She holds a MS in international affairs from The New School and a BA in art history from Pace University.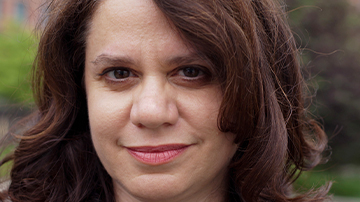 Schwartz is a recognized curator and critic who has taught at Columbia University, the School of Visual Arts, and Sotheby's Institute of Art. She previously served as the Curator of Contemporary Art for the Montclair Art Museum, the Coordinator of the Modern Women's Project at the Museum of Modern Art, and Curatorial Assistant at the Museum of Modern Art. Her publications include As in Nature: Helen Frankenthaler Paintings; Come as You Are: Art of the 1990s; and Ed Ruscha's Los Angeles. She earned an AB from Harvard University and an MA and PhD from the University of Michigan, Ann Arbor.
Contact Us
If you have questions about this program, please reach out.
Art Market Studies
School of Graduate Studies
Goodman Center, Room E315
(212) 217-4300