FIT Civility Week 2022: Social Justice
October 11–14, 2022
FIT's civility initiative is aimed at engaging our community in a discussion of respectful ways of living and learning in a higher education environment. FIT encourages our community to behave with civility. A community upholding civility respects the rights of individuals and groups. It is characterized by understanding and considerations of the differences among members of the community. The diversity of the college adds to the richness of campus life, and FIT expects all members of the community to respect both differences and commonalities.
Civility Week is organized for the FIT community only.
Schedule of Events
Tuesday, October 11
10–10:15 am: Welcome remarks: Dr. Joyce F. Brown, president of FIT
10:15–10:30 am: Introduction of keynote speaker: Dr. Ron Milon, chief diversity officer of FIT
KEYNOTE PRESENTATION: DR. ROBERT WOODS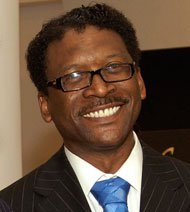 Dr. Woods is an educator, author, consultant, and advocate for learning equality with an extensive background in developing and implementing special programs for nontraditional and at-risk students. He teaches within the business department at the City University of New York and has chaired academic programs at Berkeley College and Kentucky State University. His corporate experience includes apparel designing for the Gucci enterprise in Florence, Italy, where he executed men's wear for studios in Italy, London, and New York. Dr. Woods is co-author of No Mother, No Mirror: A Guide to Gaining A Personal Edge with Business Dress For Women and Men (Houghton Mifflin). His latest book, The Brown Boy Crisis: Educators Must Step Up to Meet the Challenges of Educating Non-White Males (Luminare Press), explores the hidden agendas of school culture and misinformation(s) that fuel the higher retention and dropout rates of Native, African, and Hispanic American males in our schools and colleges.

NATIONAL COMING OUT DAY DISCUSSION
Feldman Center, Room C205
1–2 pm
LGBTQ+ Alliance will be having its annual National Coming Out Day discussion. Faculty/staff are also invited to provide intergenerational perspectives for our students. Join us as we discuss coming out experiences—the good and the bad—in a safe, supportive space. You do not have to be "out" to attend—we welcome any one at any part of their journey. Straight and cisgender allies are encouraged to attend as well to hear how you can help someone through their coming out experience. Additional coming out resources will be provided.


STUDENT ACTIVISM ON CAMPUS
Online Event
1–2 pm
Through this workshop students will learn the ins and outs of how to do activism on campus for causes they care about. Among those learning goals: how to properly create an activism campaign on campus, understanding the campus policies and limits of staff.

COMING OUT DAY: LGBTQ+ AND ALLY SAFE ZONE TRAINING FOR FACULTY AND STAFF
Dubinsky Student Center, Eighth Floor Alcove
2–5 pm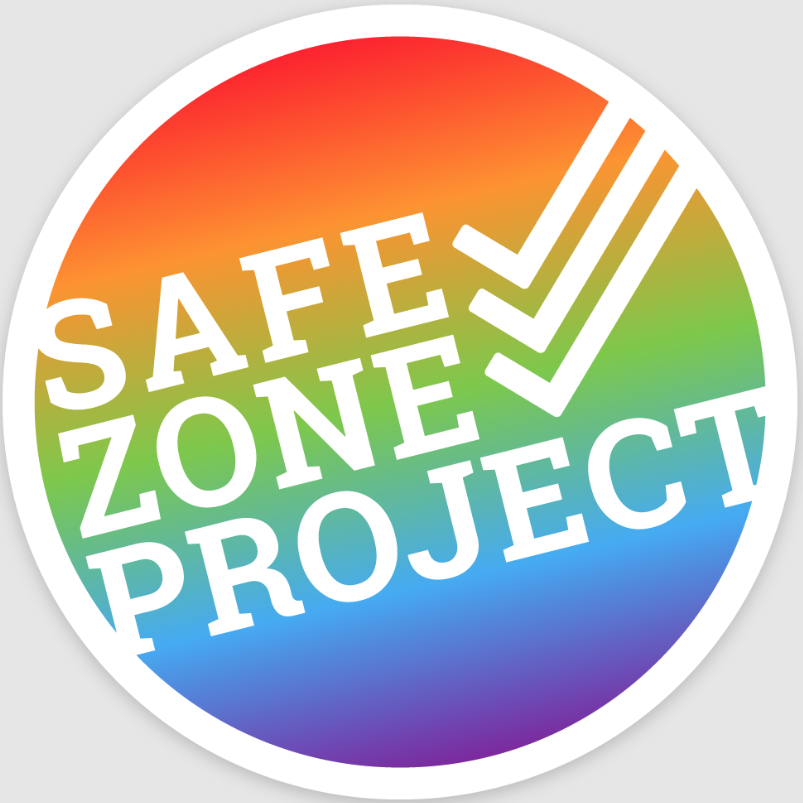 Join the 600+ FIT community members who have already been Safe Zone trained. This in-person training includes the following: an opportunity for participants to reflect on their earliest messages regarding the LGBTQ community and where they received these messages; terminology review; understanding what of it means to identify as gender queer/non-conforming or a transgender person; what it means to "come out"; best practices for being an ally to LGBTQ students/peers and ways to make their classroom/office more inclusive.
This is an in-person training, and participants are required to stay for the entire three hours.
Those who complete this training will receive a Safe Zone symbol to display in their office. This symbol indicates that you are an ally who has been properly trained on LGBTQ+ issues, terminology and ways to support those in need.
Wednesday, October 12
DIVERSITY COLLECTIVE MEETING—OPEN SESSION
9–10 am
The collective invites all members of the FIT community to a virtual meeting to ask questions, make suggestions, and find out more about the activities and initiatives of the Diversity Collective.

JOHN KEENE: SOCIAL JUSTICE THROUGH STORIES—A READING AND Q&A
In person: Feldman Center, Ninth Floor, Robert Lagary Board Room
Noon–1 pm
Play the Recording of the Event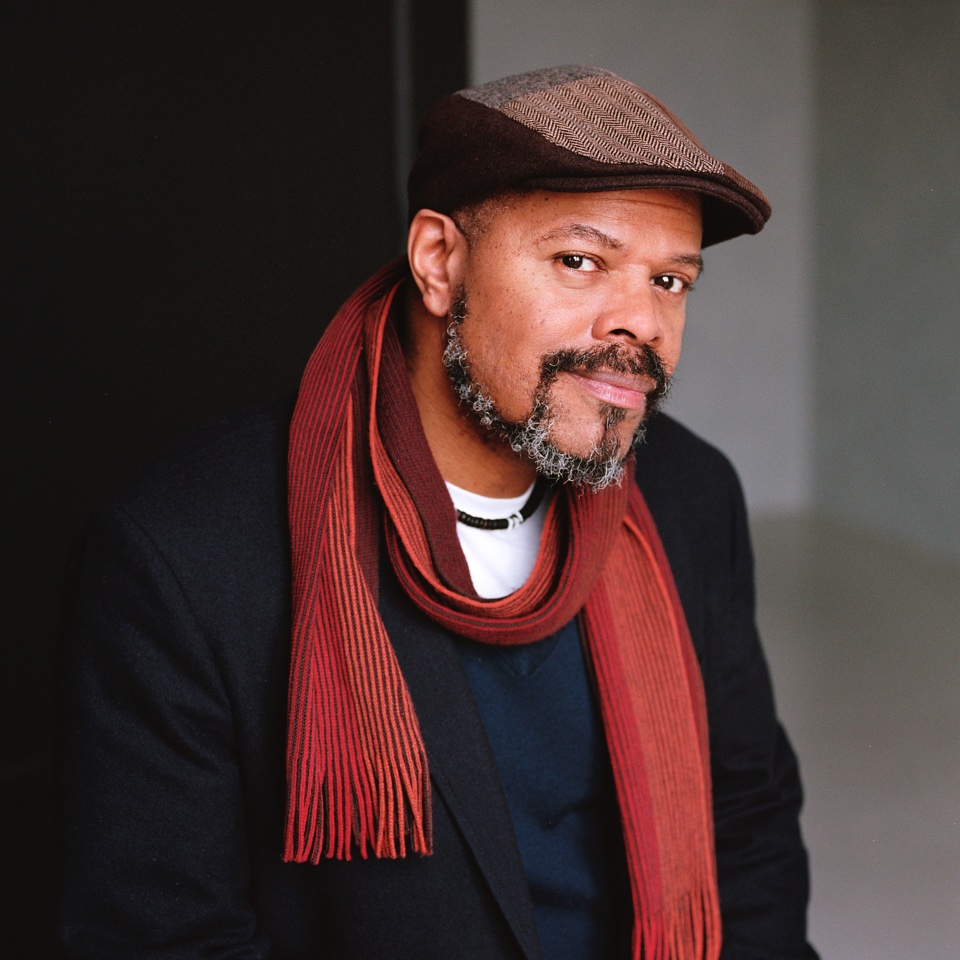 A key aspect of civility is giving voice to those whose voices have been suppressed. The fiction and poetry of John Keene conjures the voices of people at the margins of history and puts them at the center. His work deals with those who have been denied nuanced histories within the story of the Americas—primarily people of color and queer people—and exposes the social structures that confine, enslave, or destroy them. Keene, recipient of a MacArthur "genius" fellowship, will read from his work and answer questions moderated by Dr. Amy Lemmon, Professor and Chairperson of English and Communication Studies.

POWER, PRIVILEGE, AND YOU
Online Event
1–2 pm
Privilege is a word that we hear everyday but most people have a hard time understanding what it is and acknowledging how it plays a role in our daily lives. This workshop will define what we mean when we say someone has privilege, explain the implications of privilege, and discuss the different ways people can be more aware of their privilege and how to use it to make a positive impact in the community.
Among the learning goals: understanding the definition of privilege within the context of activism (it is unearned and unasked for); how to engage in conversations about privilege without having a strong emotional reaction; and understanding how one could use their identities to help others.

HISPANIC INTERNATIONAL DANCE AND MUSIC FESTIVAL
Haft Theater
5:30–7:30 pm
In honor of Hispanic Heritage Month, the Diversity Collective and the FIT Latinx Club present the Hispanic/Latinx International Dance and Music Festival. There will be performances from Latin America, the Caribbean, Spain, and the USA.

Thursday, October 13
DIVERSITY COLLECTIVE MEET AND GREET AND BICYCLE RAFFLE
Dubinsky Student Center Lobby
10–11 am
The bike for the raffle is Verve 2 Stagger in a red gloss color. This bike is designed to be comfortable for both commuting and casual riding, equipped with a 24-speed Shimano drivetrain and powerful hydraulic disc brakes. Other features like the adjustable stem and suspension seatpost ensure comfort for all types of riders. The winner of the raffle will be announced on Monday, October 17.



SEEING IS BELIEVING: AN AAPI VISIONARY ENTREPRENEURS PANEL DISCUSSION
Katie Murphy Amphitheatre
1–3 pm
As the country moves through COVID-19 pandemic and witnesses the increasing rise of anti-Asian bias and violence towards the AAPI community and its connection to the corona virus in the U.S. The discussion will act as a safe space to speak out against the rise of anti-Asian violence in this country.
The panel discussion will highlight the challenges facing AAPI entrepreneurs and the broader community through the COVID-19 pandemic. The panelists will address these challenges and examine solutions that can help advance the community through these difficult times. The discussion will close with a Q&A led by the moderator and the audience.
Friday, October 14
UNIVERSAL DESIGN 101
Online Event
11 am–noon
Due to the impact of the Covid-19 pandemic, teachers have had to learn a whole new way of teaching. Now that we are back in the classroom, it's the perfect time to learn Universal Design practices. Through this workshop, we will discuss simple ways to make the things you are already doing in the class to be more equitable so that you can reach all of your students.
Among the learning goals for this session: a basic understanding of 504 and ADA; a basic understanding of the seven principles of universal designs; strategies to incorporate in their lectures.


MOVIE SCREENING: ON THESE GROUNDS
FIT Dining Hall, Dubinsky Student Center
Noon–1:30 pm
A video goes viral, showing a white police officer in South Carolina pull a Black teenager from her school desk and throw her across the floor. Healer-activist Vivian Anderson uproots her life in New York City to move to South Carolina to support the girl and dismantle the system behind the assault at Spring Valley, including facing the police officer. Adding context, geographer Janae Davis treks the surrounding swamps and encounters the homes of formerly enslaved people of African descent, connecting the past to the present. Against the backdrop of a racial reckoning and its deep historical roots, one incident illuminates how Black girls, with the support of organizers, are creating a more just and equitable future for themselves and our entire education system. Watch the trailer.


STRUCTURAL RACISM
Online Event
2–3 pm
Structural racism—the normalized and legitimized range of policies, practices, and attitudes that routinely produce cumulative chronic adverse outcomes for people of color—is the main driver of racial inequality in America today. This presentation will help us to move from understanding and acknowledging racism, to actively dismantling the effects and vestiges of racism and white supremacy in institutional policies, systems, and structures. What interventions accomplish this? And finally, how do we activate our institution towards anti-racism?