Presenters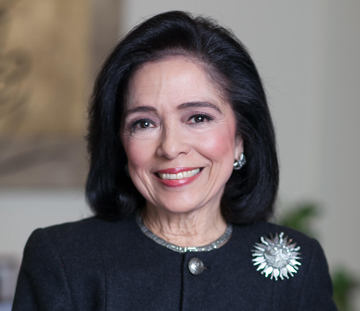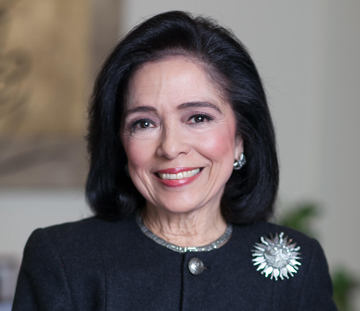 Dr. Joyce F. Brown
President, Fashion Institute of Technology
Dr. Joyce F. Brown, president of FIT since 1998, has over forty years' experience in public higher education. At FIT, Dr. Brown has led an ambitious multiyear strategic initiative that has transformed the college and invigorated its culture with groundbreaking initiatives in diversity and sustainability. Under Dr. Brown's leadership, sustainability became a key element of FIT's mission. Her early participation in the Clinton Global Initiative University formalized a commitment to sustainability that was reflected in the college's physical plant, curriculum, and public programming. She established a Sustainability Council that promotes dialogue, campuswide activities—including the annual Sustainability Business and Design Conference—and manages grant programs for related projects.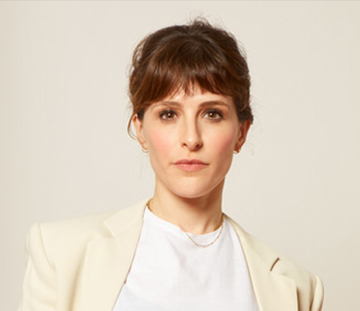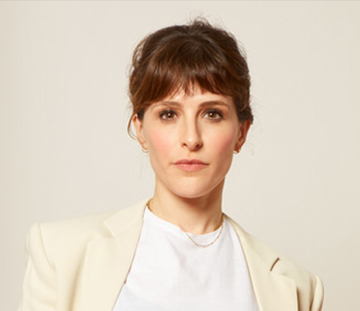 Maxine Bedat
Founder and Director, New Standard Institute
Maxine Bédat is the founder and director of New Standard Institute (NSI), a think-and-do tank using data to drive accountability in industry. She is also the author of the book, Unraveled: The Life and Death of a Garment, a Financial Times Book of the Year. Prior to NSI, Bédat cofounded and was the CEO of Zady, a fashion brand and lifestyle destination creating a transparent and sustainable future for the apparel industry. She has been recognized by Fast Company's Most Creative in Business, Business of Fashion's BoF 500, and Oprah's Super Soul 100. Bédat began her career in international law working at the Rwandan Criminal Tribunal and Allen & Overy. She received her Juris Doctor from Columbia Law School.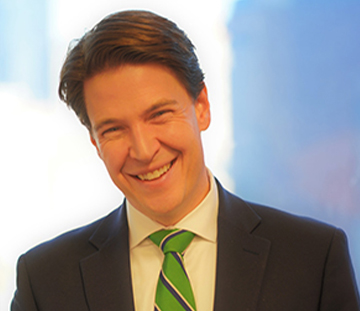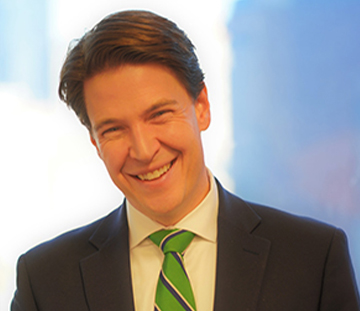 Daniel Benkendorf
Professor, Psychology, Fashion Institute of Technology
Daniel Benkendorf is a professor of Psychology at FIT and the assistant chair of the multidisciplinary Social Sciences department. His current research interests include the impact of consumer culture on individual well-being and the capacity of nature experiences to promote both well-being and pro-environmental behavior. He has just completed his term as president of the Society for Environmental, Population, and Conservation Psychology, a division of the American Psychological Association. He is the author of several original psychology courses at FIT, including Psychology for Sustainability.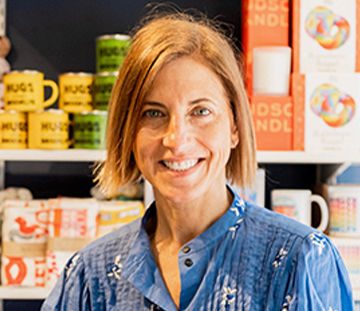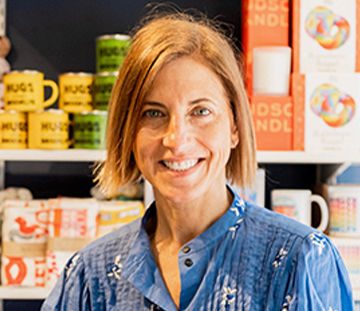 Ann Cantrell
Associate Professor, Fashion Business Management, Fashion Institute of Technology
Ann Cantrell is an associate professor in the Fashion Business Management department at FIT, with a focus on sustainability. On campus she is an advisor to the Ethics and Sustainability minor as well as the Style Shop and a member of the President's Council on Sustainability. In the fashion industry, Ann's focus was on planning and then product development at companies such as Brooks Brothers, Ralph Lauren, and Coach. With an (S)MBA and a focus on both environmental and economic sustainability, Ann has also been a shop owner for the past fourteen years in Brooklyn, New York. Her store, Annie's Blue Ribbon General Store, is a community staple in Park Slope.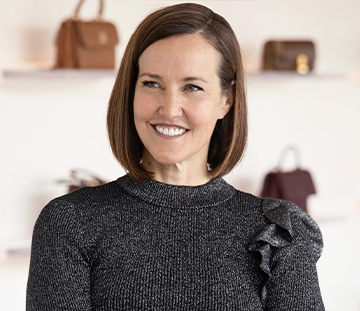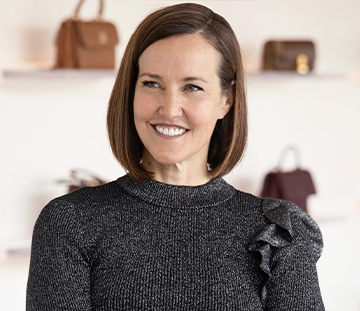 Sarah Davis
Founder and President, FASHIONPHILE
Sarah Davis founded ultra-luxury re-commerce company FASHIONPHILE as an eBay platform in 1999. It is now the U.S.'s largest online platform for buying and selling ultra-luxury handbags and accessories. In 2019, Neiman Marcus Group became a minority stakeholder, a move that includes opening physical Fashionphile selling studios inside Neiman Marcus locations nationwide.
Davis's first and foremost priority is authentication. She has been dedicated to developing sophisticated computer-based learning systems to aid in the pricing, identification, and authentication of pre-owned luxury accessories. She leverages the company's database to create progressive algorithms and computer-learning models that result in an unmatched authentication accuracy and efficacy rate.
The industry looks to Davis as a resource for marquee moments and pre-eminent events, including the Oscars on the E! Live from the Red Carpet pre-show, Good Morning America, Insider, and Extra! She resides in California with her husband and four kids.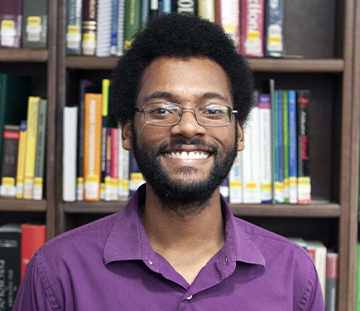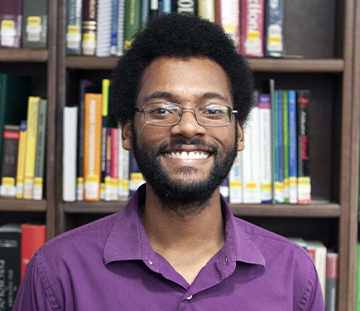 Dr. Derrick Sebree
Faculty, Michigan School of Psychology
Dr. Derrick Sebree, an American Descendant of Slavery (ADOS), is a core faculty member of the MA program at the Michigan School of Psychology, from which he graduated with a doctorate degree in clinical psychology in 2016. He conducts his clinical work in the Ann Arbor area, working with a variety of populations, with a focus on young college students and adults. Sebree received his MECCA Certificate in Multicultural Counseling from Michigan State University. He specializes in multicultural identity theory and counseling, alongside ecopsychology/ecotherapy and climate psychology. Sebree has worked extensively with various social justice organizations in Detroit around food security and other environmental justice issues. His community-oriented social justice praxis is emphasized in his teaching, clinical work, and mentorship. Sebree serves as a board member for the non-profit The Humanitarian Alliance, which works to promote psychological, social, and ecological justice.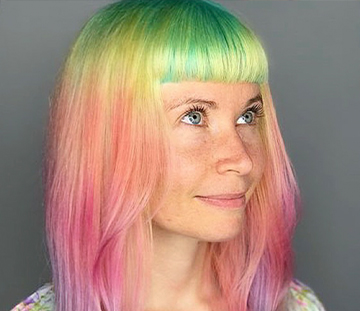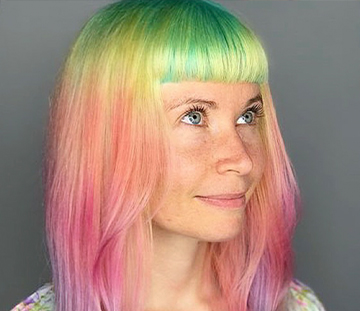 Andrea Diodati
Assistant Professor, Fashion Design, Fashion Institute of Technology
Fashion Designer, Andrea Diodati
Andrea Diodati is an award-winning fashion designer and entrepreneur. After seeing the wasteful nature of her wholesale fashion line, Diodati created a direct-to-consumer brand that used 3D modeling to facilitate customer collaboration. Users could co-design dresses that were custom-made in New York City using deadstock fabric. Diodati's industry experience includes designing runway for Anna Sui as well as freelancing for Kate Spade and Alice + Olivia. Presently, Diodati is interested in how digital fashion can replace single use garment consumption.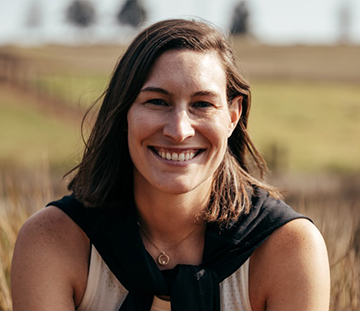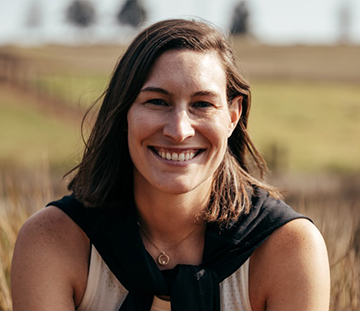 Monica Ebert
Business Development Manager, The Woolmark Company
Monica Ebert is a business development manager for The Woolmark Company, focusing on the sports and performance category. Having done extensive work throughout the global wool industry, Ebert has previously worked in South Africa and New Zealand working alongside wool growers. As an avid runner and a wool enthusiast, Monica's current role is an ideal match for her passions helping brands realize the power of Merino wool in erformance applications.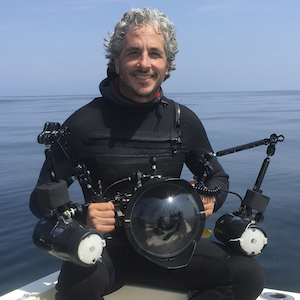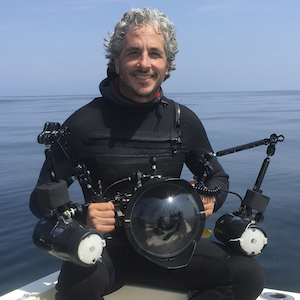 Keith Ellenbogen
Associate Professor, Fashion Institute of Technology
Keith Ellenbogen is an associate professor of Photography at the Fashion Institute of Technology and the principal investigator of One Atmosphere 33: Environmental Image and Storytelling Research Lab. He is an acclaimed underwater wildlife photographer who works at the intersection of art, science, and technology. Ellenbogen is a senior fellow at the International League of Conservation Photographers, a fellow at The Explorers Club, and an affiliate partner at the New England Aquarium's Anderson Cabot Center for Ocean Life. He has been awarded the Ernest F. Hollings Ocean Awareness Award, a Massachusetts Institute of Technology Center for Art Science and Technology Fellowship, a TED Residency that included a TED Talk, and a U.S. Fulbright Fellowship.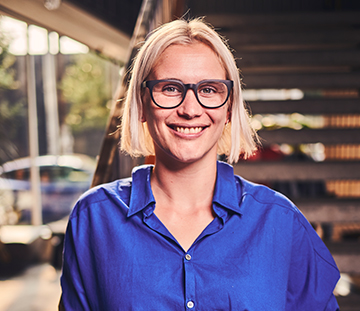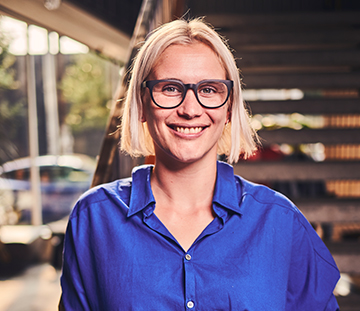 Danielle Elsener
Founder, DECODE
Danielle Elsener has dedicated her life's work to proving zero waste as a valid and robust design model. For over a decade, she has learned from industry, educational institutions, and self-run initiatives to understand how best to do this. What began as a love for puzzle-solving through zero-waste patternmaking became a way to fix the fashion industry's biggest problem. This approach has caught the eye of many industry leaders, from Virgil Abloh to Jony Ives. Elsener's design system has won the Evian Activate Movement Grant and iDesign Covid Grant and has recently received accolades in Wallpaper Magazine, Dezeen, Hypebeast, and Oregon Business.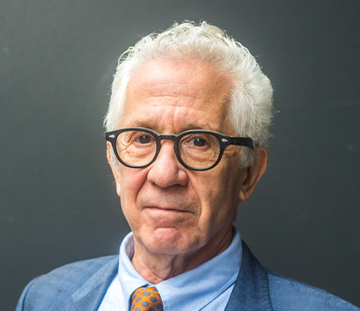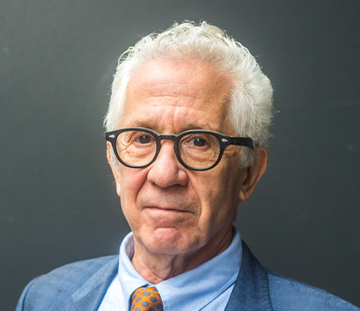 Michael Ferraro
Executive Director, FIT Design and Technology Lab (DTech), FIT
Michael Ferraro is the executive director of the FIT's DTech and is responsible for the college's industry partnerships and collaborative programs. Creative technologist, researcher, artist, and educator, Ferraro's career spans the worlds of computer animation, software development, virtual reality media production, fine art, commercial entertainment, and higher education.
He spent 12 years at Lehman College/CUNY as an associate professor in digital media. In 2015, working with students, he won a NY Emmy for Graphics and Animation Supervision for a series of PSAs entitled "Best of the Bronx." Ferraro founded Possible Worlds, a real-time animation studio, working for clients such as Warner Bros., MTV, Nickelodeon, and Cartoon Network. He was one of the cofounders of Blue Sky Studios and served as system architect of the Academy Award-winning CGI Studio™ Renderer and production animation system. He made his first picture with a computer in 1969.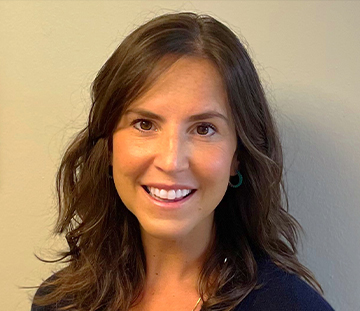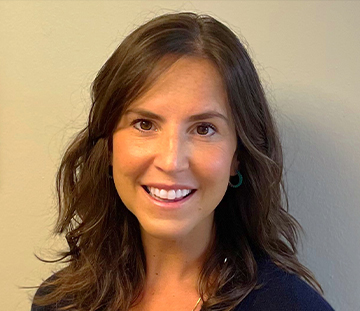 Caroline Gordon
Adjunct Professor, Fashion Business Management, Fashion Institute of Technology
Faces and Places in Fashion is taught by Caroline Gordon, who has been an adjunct professor at FIT since 2018, teaching in both the Jay and Patty Baker School of Business and Technology and the Schools of Art and Design. Gordon has worked in the fashion industry in New York City for 16 years across multiple American brands, including Ralph Lauren and Ann Taylor. She has experience in women's wear and children's wear, with a focus on buying and wholesale sales.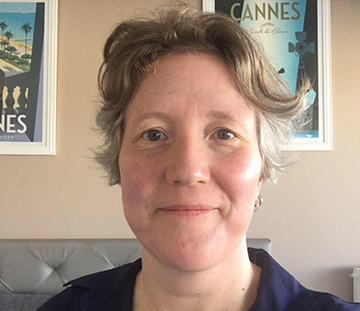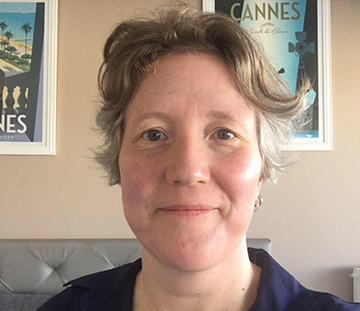 Yvonne Grzenkowicz
Founder and Executive Director, Animation Nights New York
Co-owner, Animation for Adults
Yvonne Grzenkowicz is the founder and executive director of Animation Nights New York (ANNY) and the co-owner of the UK/US-based animation news site and podcast Animation for Adults. With a background in narrative and figurative painting and drawing, character animation, and website development, she is the curator of film, VR, and games for Animation Nights New York and is involved in development and production of the ANNY Virtual Events Space platform. She is also a frequent panelist, a guest lecturer, a program curator, an event producer, and a XR producer and developer.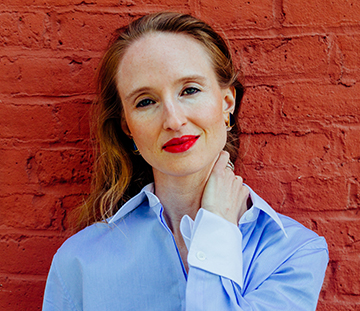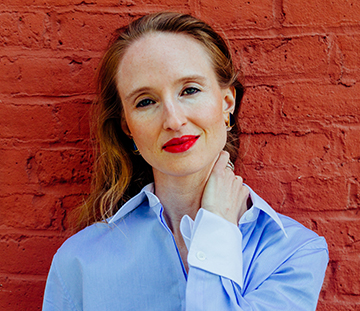 Vanessa Barboni Hallik
Founder and CEO, Another Tomorrow
Vanessa Barboni Hallik is the founder and CEO of Another Tomorrow, an end-to-end sustainable luxury design company and platform for discovery and action committed to transparency and a circular economy. She is also an investor in early-stage companies with strong ESG commitments catalyzing system change. Hallik serves on the Board of the Accountability Counsel and the advisory boards for the Carr Center for Human Rights Policy at Harvard Kennedy School and the Trust for Public Land. Prior to founding Another Tomorrow, she was a managing director at Morgan Stanley, where she held several leadership roles in the emerging markets institutional securities business, served as a trustee on the board of the Morgan Stanley Foundation, and represented the firm at the Council on Foreign Relations. She holds a bachelor's in economics from Cornell University and is a master's candidate at Columbia University's Earth Institute.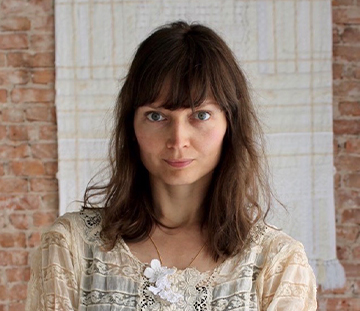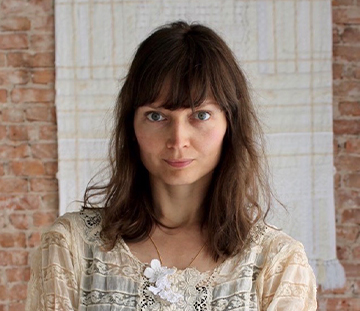 Heidi Hankaneimi
Artist
Heidi Hankaniemi received her BA (Hons) in critical fine art practice and a foundation diploma in fine arts from Central Saint Martins, and a fine arts diploma from Kanneljärven Instituutti. Her work is predominantly textile-based and has been exhibited throughout Europe and in the US, including at The Moscow Museum of Modern Art and the Massachusetts Museum of Contemporary Art. She recently exhibited at Mana Contemporary Art Center for New York Textile Month.
In addition to fine art, she has worked extensively within the commercial arts field, focusing on site-specific installations and visuals, including projects for Swarovski, Sir Elton John, and Tiffany's. Her work has been featured in publications ranging from Artnet and Architectural Digest to Vogue, Hola, and HELLO!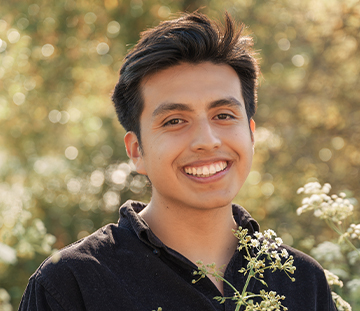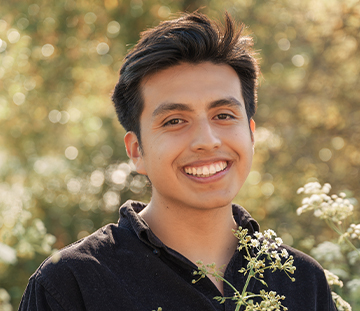 Isaias Hernandez
Environmental Educator and Content Creator
Isaias Hernandez (he/him), aka @QueerBrownVegan, is a freelance environmental educator and content creator focusing on topics like veganism, zero waste, and environmental justice. He is from Los Angeles, California, where he lived in a community that faced environmental injustice. Because of this, Hernandez became interested in learning about and protecting the environment. He earned his BS in environmental science at the University of California, Berkeley, where he worked on a variety of diversity inclusion work in environmental spaces, academic research, and creative work. He resides in Los Angeles and is a full-time content creator, public speaker, sustainability consultant, and business coach.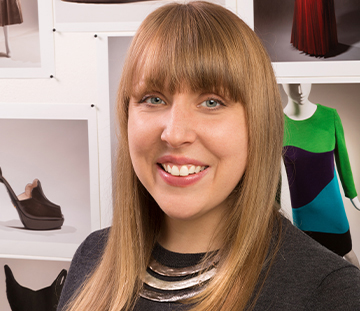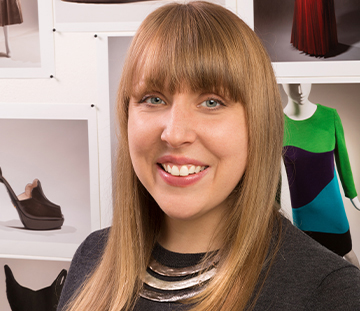 Colleen Hill
Costume and Accessories Curator, The Museum at FIT
Colleen Hill is curator of costume and accessories at The Museum at FIT. She holds an MA in Fashion and Textile Studies: History, Theory, Museum Practice from FIT and is currently a PhD candidate at London College of Fashion. Since joining MFIT in 2006, Hill has curated or cocurated more than a dozen exhibitions. Her most recent exhibitions include Reinvention and Restlessness: Fashion in the Nineties (2022) and Ravishing: The Rose in Fashion (2021). She has authored or coauthored eight books on fashion and contributed to numerous other publications.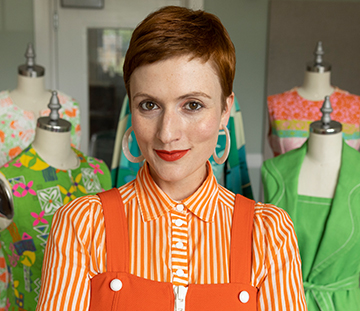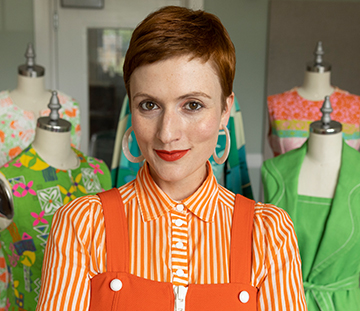 Sara Idacavage
Instructor; Textiles, Merchandising, and Interiors; University of Georgia
Sara Idacavage is a doctoral candidate and instructor in the department of Textiles, Merchandising, and Interiors at the University of Georgia, She is passionate about sustainability and mental health awareness. Her current research examines how fashion education can be enhanced by using sustainability to frame historical inquiry, placing unsustainable ideas, practices, and systems within broader historical contexts. She is an editor of the Fashion Studies Journal and has taught a variety of courses at the Pratt Institute, the Fashion Institute of Technology, and Parsons School of Design, where she received her master's degree in fashion studies. Outside of teaching, Sara has worked in archives and museums that include the Parsons Fashion Study Collection, UGA's Special Collections Libraries, the Ralph Lauren Library, the Museum of the City of New York, and the Georgia Museum of Art.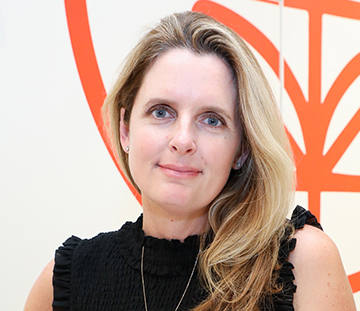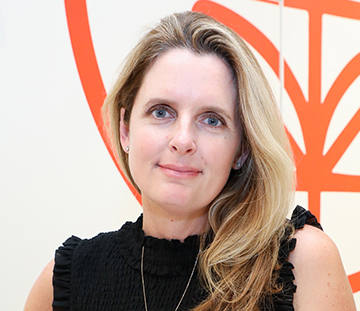 Annie Jackson
Cofounder, Credo
Annie Jackson is a beauty veteran who has been a key player in the successes of the industry's biggest beauty companies. Jackson began her career at Estée Lauder and was later recruited to be one of the early members of the team that launched Sephora USA and Japan. She went on to roles in global product marketing and merchandising for Benefit Cosmetics as well as Sephora inside JCPenney. As the cofounder of Credo, Jackson's unwavering commitment to change the way people think about what they put on their skin, and a quest for cleaner options for everyone, has fostered a new generation of beauty brands and fueled a clean beauty movement.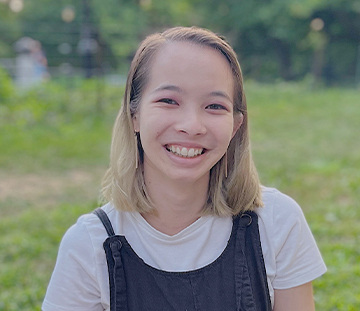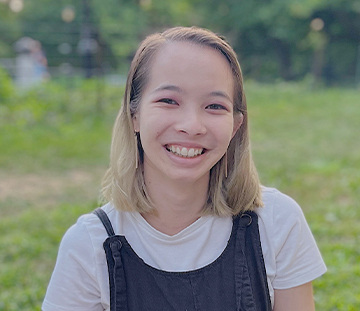 Claire Jung
Advertising and Digital Design '24, FIT
Claire Jung is studying Advertising and Digital Design with minors in Art History, English, and Creative Technology. She is a part of FIT's Presidential Scholars program and has been art director for the college's newspaper, W27. She is developing her expertise in graphic design, web design, branding, advertising, exhibition design, and typography. Currently Jung is using her skills as a graphic designer to visually communicate environmental stories that can have a positive impact.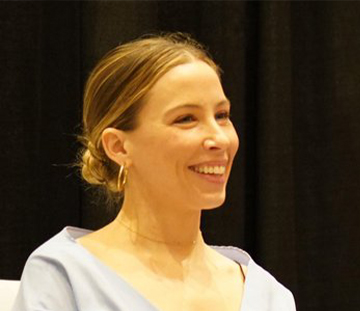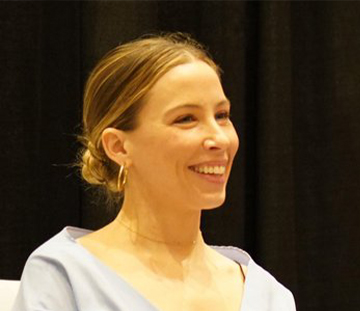 Rachel Kibbe
Founder, Circular Services Group
Rachel Kibbe has over a decade of fashion sustainability and circularity entrepreneurship experience. She now leads Circular Services Group (CSG), an advisory firm working with retailers, brands, NGOs, and service providers on circularity and sustainability strategy, coalition building, and policy. CSG also leads a domestic policy coalition, American Circular Textiles group (ACT), of fashion retailers and circular services providers advocating for public policy solutions for textile waste in the US. Kibbe has an AAS degree in fashion design from Parsons, and a BA from Emory University in English and Spanish. She's been featured in The New York Times, Vogue, Bloomberg, and more.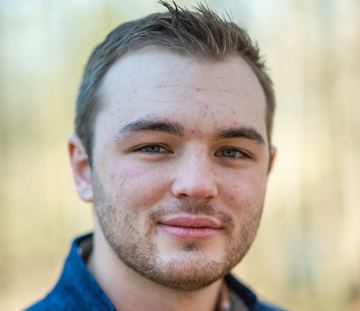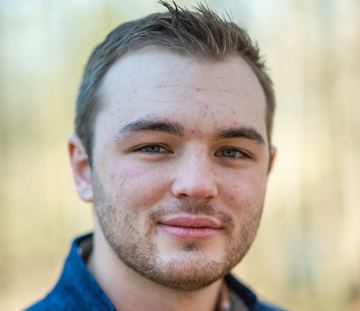 Luther Kissam V
English Literature '23, University of North Carolina–Charlotte
Luther Kissam V is a poet and writer from Charlotte, North Carolina, where he studies English literature at UNC. His debut poetry collection, Have I Told You About My Superpowers (Little Star, 2022), tells stories of resilience and living with mental illness. He's fascinated with how language and stories shape our view of the world. He hopes his work with One Atmosphere 33 will inspire conservation efforts and change people's understanding and interactions with marine ecosystems. Kissam loves traveling and is learning to get comfortable in a wetsuit.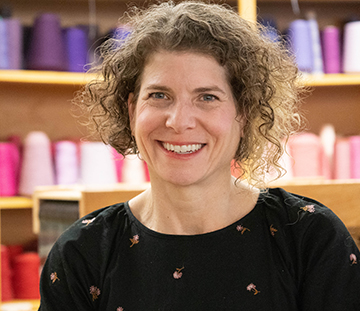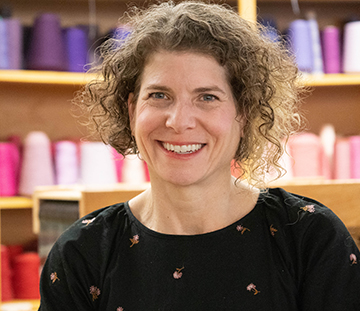 Nomi Dale Kleinman
Associate Professor and Chair, Textile/Surface Design, Fashion Institute of Technology
Nomi Dale Kleinman is an Associate Professor and Chair of the Textile/Surface Design Department at the Fashion Institute of Technology. After receiving her BFA from the Rhode Island School of Design, she designed jacquard fabrics for the high-end residential textile industry. In 2007, Kleinman joined FIT, specializing in woven design. At FIT she co-coordinated the annual Sustainability Conference, served on the President's Sustainability Council, and cofounded the Summer Institute on Sustainability Fashion and Textiles' week-long conference. In 2020 she won FIT's Faculty Excellence Award. Kleinman's current work and research include sustainable fibers, slow textiles, and combining artisan skills with complex woven structures in fiber arts. She has judged international textile competitions, and her slow weaving has been featured in NY Fashion Week.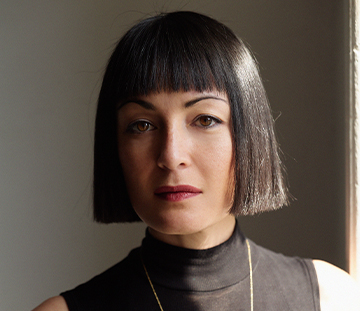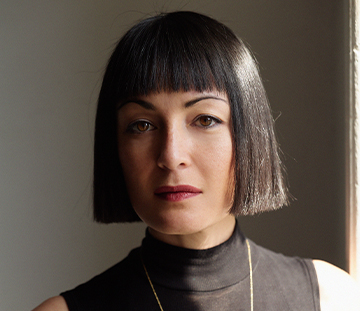 Bliss Lau
Founder, Bliss Lau
Bliss Lau is a minority-woman-owned and -operated jewelry design company focused on conscious design. Established in 2003, Bliss Lau offers an expansive collection of original and elegant fine jewelry, made-to-order pieces, and one-of-a-kind designs.
Founder Bliss Lau believes deeply in intentional, responsible choices. Each stage of the making process supports the company's community of artisans and members of their supply chain to promote environmental responsibility. Lau is a graduate of the Parsons School of Design.
The company's core philosophy is a belief that the role of designer and creator also means being a permanent student and global citizen. We believe in kindness and respect in the workplace and everyday life. The Bliss Lau Studio is an inclusive space where all are welcome.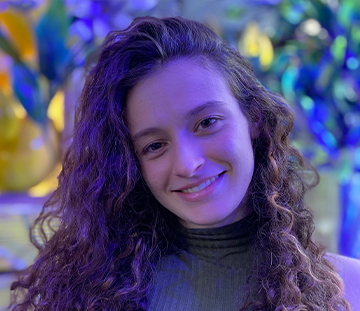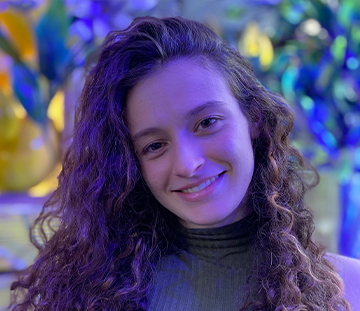 Nadia Lutz
Animation, Interactive Media and Game Design '23, FIT
Nadia Lutz is studying Animation, Interactive Media and Game Design at FIT. She fell in love with creating stories and characters at a young age after being captivated by the art of animation. She creates work based on personal imagination, but she is also interested in using the medium to explore ways to convey solutions to real-world problems. Lutz is from Long Island, New York, and loves to hike and visit its many beaches. During her free time, she reads and hangs out with her dog.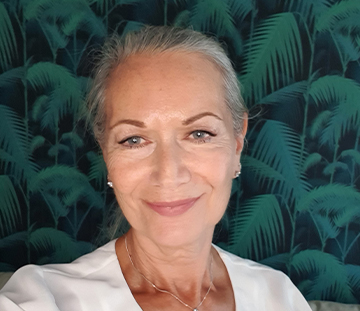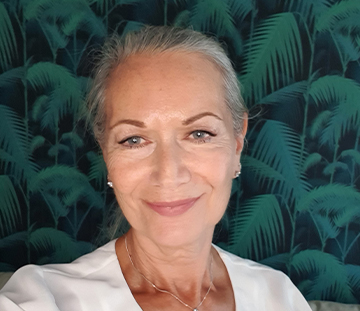 Dr. Carolyn Mair
Psychologist, Fashion Business Consultant, and Author
Dr. Carolyn Mair is a cognitive psychologist, a chartered fellow of the British Psychological Society (BPS), and a business consultant. During her time as professor at London College of Fashion, University of the Arts London, she established the university's psychology department and created the world's first master's and bachelor's degree programs to apply psychology specifically in the context of fashion. In 2016, the MSc Applied Psychology in Fashion won the BPS's prestigious Most Innovative Accredited UK Psychology Course Award, and in 2017, Mair was the recipient of the BPS Distinguished Contributions to Psychology Education Award.
Mair left academia in 2017 to establish her consultancy and work more closely with the fashion industry. She has published broadly in academic and business journals and is frequently cited in press and media. Her book, The Psychology of Fashion, was published by Routledge in 2018 and is currently available in five languages. Mair holds a PhD in cognitive neuroscience, a master's research methods, and a bachelor's applied psychology and computing. In her early career, she worked as a visual merchandiser and graphic designer.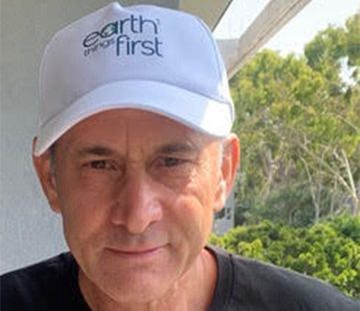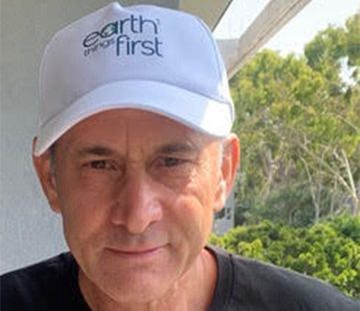 Cliff Medney
Brand Storyteller and Creative Architect
For more than 30 years, with stints at BBDO New York, Nabisco, and award-winning digital agency Flightpath, as well as his own consultancy, Cliff Medney's use of strategic, evocative, and next-level platforms, concepts, and copy have resulted in a compelling track record of success. This includes over 3 million pets being reunited for Merck Animal Health's Home Again brand and over 10 million social impact kids' meal toys for KFC's YUM Brands. He is also external advisor to the brand messaging strategy and AR activations for Earth Things First.
Medney has written and spoken extensively on emotional branding and strategic creativity. He has been featured in Ad Age, The New York Times, and Brand Week and on PBS, and he is a frequent speaker at marketing and creativity conferences. He has served on the board of the National Center for Missing and Exploited Children and in an advisory capacity to several start-up and nonprofits.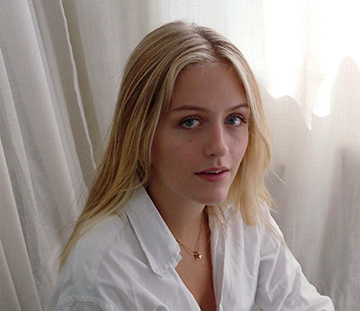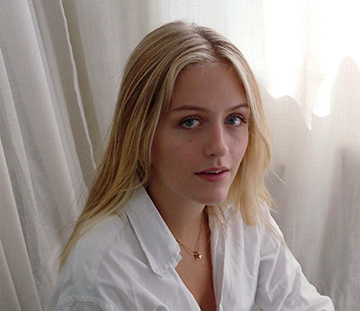 Julia Nordahl
Fashion Design '25, FIT
Hailing from Stockholm, Sweden, Julia Nordahl is a Fashion Design major with a minor in Sustainable Materials and Technology. She has always loved to create and be creative. Her area of interest focuses on women's wear, including ready-to-wear as well as the convergence of art and fashion. She is applying her skills as a fashion designer to create a positive environmental impact within the world of fashion and popular culture. Nordahl speaks Swedish, English, and some French.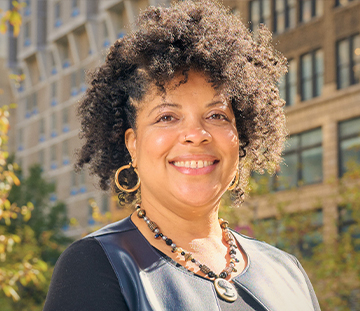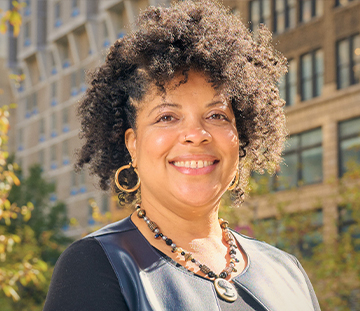 Nicole F. Ndzibah
Executive Director, Social Justice Center at FIT
Nicole F. Ndzibah is the executive director of the Social Justice Center at FIT, which addresses the systemic problems faced by BIPOC youth, college students, and working professionals in creative fields. Previously, she spent much of her career working for companies such as The Gap, Macy's, and Tommy Hilfiger, and has taught classes as an adjunct instructor in FIT's Fashion Business Management program.
Ndzibah demonstrates her commitment to mission-based work through professional projects and volunteer activities. She was the recipient of the "Best Corporate Citizen" award from Tommy Hilfiger in recognition of her volunteerism. As an award-winning leader of several volunteer organizations, Ndzibah has received individual and collaborative accolades for improving communities locally and globally through initiatives addressing food insecurity, education, healthcare access, and economic stability.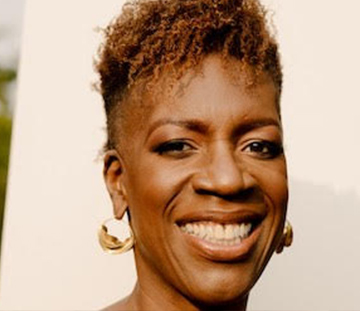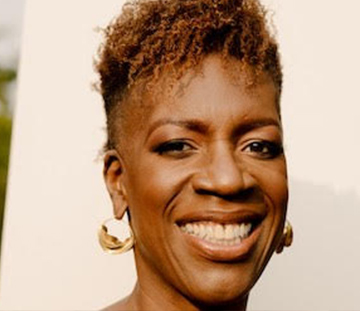 Ngozi Okaro
Founder, Custom Collaborative
Ngozi Okaro advocates for a fashion industry that honors the planet and people. She founded Custom Collaborative to support no/low-income women launching sustainable fashion businesses and careers, serving fashion-industry entrepreneurs, workers, corporations, and consumers. Okaro is a commissioner of the NYC Equal Employment Practices Commission and a director of the NYC Economic Development Corporation. Recent awards and honors include Goldman Sachs Black Woman Impact Leader, Vogue Business 100 Innovator, Conscious Fashion Campaign & United Nations SDG Honoree, AARP Purpose Prize Fellow, Crain's Notable Woman in Business, Conscious Company Media and Kate Spade's "World-Changing Women in Conscious Business" winner, NYC Fair Trade Coalition "Changemaker of the Year," and a New York Women's Foundation "Spirit of Entrepreneurship" awardee. She is certified by New York University's Center for Philanthropy and Fundraising and was a 2014 Environmental Leadership Program Fellow. Okaro graduated from Georgetown University Law Center and Morgan State University.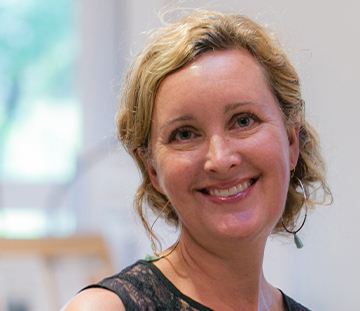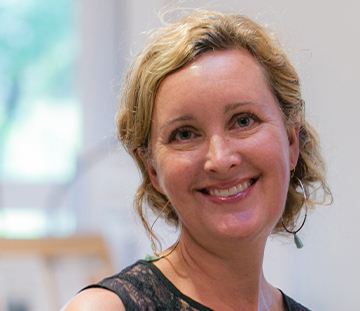 Monica Olsen
CMO, Serenbe
Monica Olsen is the CMO of Serenbe, a leading wellness community that connects people to nature and each other. She oversees multiple retail, hospitality, and real estate brands and executive produces and hosts two top podcasts, Serenbe Stories and Biophilic Solutions.
Olsen has over 30 years' experience working for major brands and global ad agencies, with past brands including Sony Pictures, Sprint, Old Navy, Tellme Networks, Interface FLOR, Seventh Generation, Johnston & Murphy, USA Today, and The Atlantic Monthly. She is currently on the board of directors for Georgia Organics and The Biophilic Institute, with past board seats on AIR Serenbe's artist-in-resident program and communications chair of The Serenbe Institute. She cofounded and served as Vice Chair, Chattahoochee Hills Charter School, an innovative nature-based public school.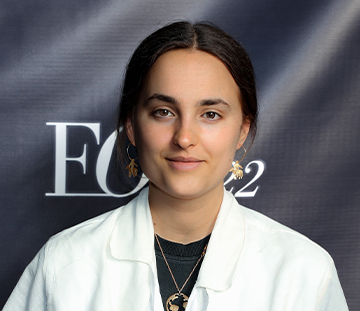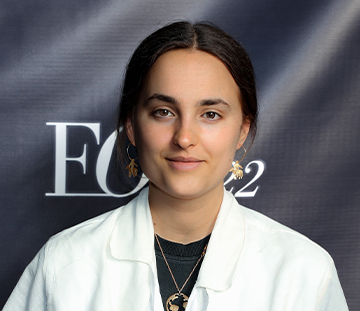 Monica Palucci
Design Assistant, DECODE
Monica Palucci received her BFA in Fashion Design with a minor in Sustainability and Ethics from FIT in spring 2022. While pursuing her degree, Palucci got critical about what it would look like to participate in fashion in a way that would not mean compromising her values and ethics and would feel good overall. She sought out any opportunities FIT offered that related to sustainability and ethics, exploring the different avenues in which she might contribute to change, which is how she found herself participating in the Biodesign Challenge, ultimately presenting work at the Biodesign Summit. Her fully upcycled, size-inclusive senior thesis collection caught the attention of Danielle Elsener, founder of the Zero Waste brand DECODE. She is forever learning and reflecting on the role of the industry and her role within it.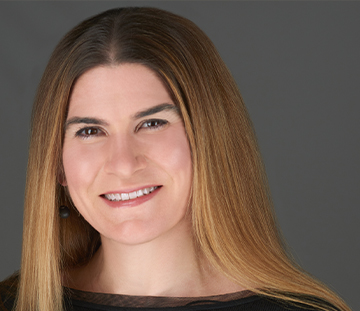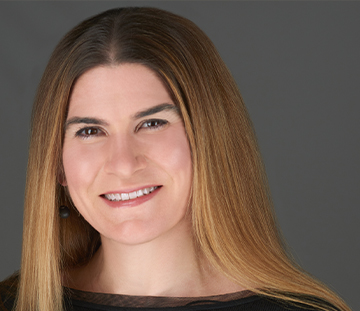 Dr. Karen Pearson
Professor, Science and Math, FIT
Karen R. Pearson, PhD, is a professor of chemistry, chair of the Science and Math Department, and chair of the Sustainability Council at the Fashion Institute of Technology. Her work focuses on the development of intersectional curriculum, programs, and research directed toward preparing the next generation to address our biggest global challenges. This work is grounded in a cross-disciplinary STEAM (science, technology, engineering, arts, and math) approach that unites education, sustainability, and workforce development.
Pearson is the recipient of numerous awards including a SUNY Chancellor's Award for Excellence in Teaching and the President's Award for Curricular Innovation, and she has been named one of the 100 Inspiring Women in STEM by Insight Into Diversity. Her work has resulted in multiple National Science Foundation and National Endowment of the Arts grants and numerous peer-reviewed articles.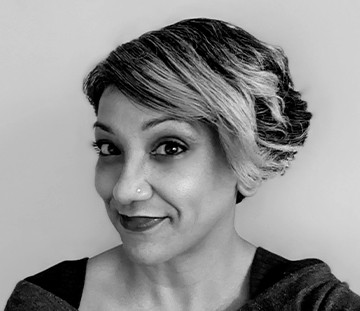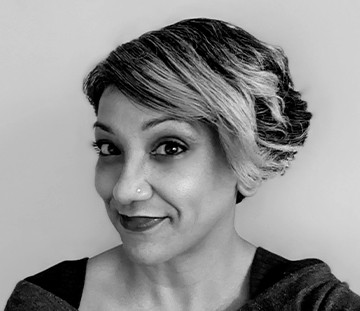 Meeta Roy
Assistant Professor, Fashion Business Management, FIT
Meeta Roy is an assistant professor in the Fashion Business Management department at FIT. She has worked in the fashion and luxury space for over 20 years as a brand manager, management consultant, and educator. She specializes in brand strategy and integrating new technologies into marketing and business practices.
Roy's consulting practice focuses on education for C-level and senior executives on the implications of emerging technologies (including IoT, AI, robotics, AR, VR, and the metaverse). She has delivered talks around the globe, including at the prestigious World Knowledge Forum in Asia. Having lived and worked on three continents, Roy offers a global perspective to both her students and clients. She holds a BA Honors from McGill University and an MBA from ESSEC Business School.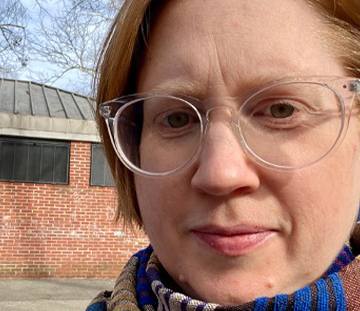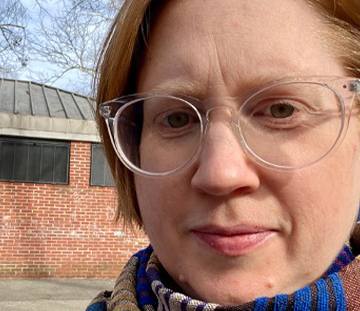 Dr. Evelyn Rynkiewicz
Assistant Professor, Ecology, Fashion Institute of Technology
Evelyn Rynkiewicz, PhD, is an assistant professor of Ecology at FIT. She earned her PhD from Indiana University and subsequently conducted research as a postdoctoral research scientist at the University of Edinburgh (National Science Foundation Postdoctoral Research Fellow) and Columbia University. A disease ecologist, Evie's research investigates co-infection in wild mice, focusing on how parasites and pathogens interact with each other and with the host immune system. Evie teaches classes in ecology and biology, with her overall goals being to increase science literacy among non-science majors and to give students the confidence to bring ideas of the scientific process and understanding of the natural world into how they think about their careers. Evie is the FIT faculty advisor for the Biodesign Challenge program.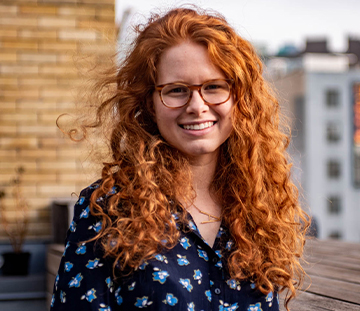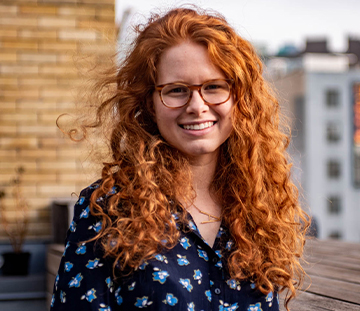 Anna Sacks
Waste Expert
Anna Sacks is a waste expert focused on passing waste legislation in NYC and raising consciousness about consumption on social media. She is the legislative chair of the Manhattan Solid Waste Advisory Board and cofounder of the #SaveOurCompost coalition. Sacks shares her trash adventures with nearly half a million followers as @thetrashwalker.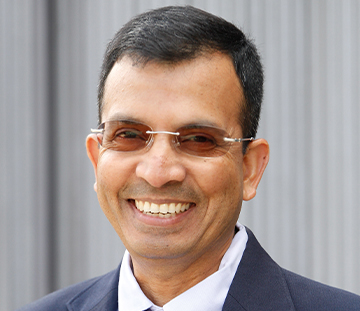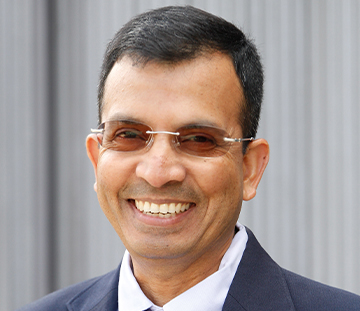 Dr. Ajoy Sarkar
Professor, Textile Development and Marketing, Fashion Institute of Technology
Ajoy K. Sarkar, PhD. is a professor of Textile Development and Marketing at the Fashion Institute of Technology. He has over 30 years' experience in teaching, research, and consulting in fibers, textile coloration, finishing, product development, textile analysis, and application of textile technology to design. Sarkar is a winner of the FIT President's Award for Faculty Excellence in Curricular Innovation as well as a SUNY Chancellor's Award for Scholarship and Creative Activities. A coauthor of Fairchild Books' Fabric Science and Dictionary of Textiles, he also serves as an associate editor for the AATCC Journal of Research.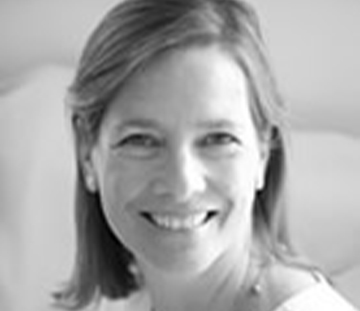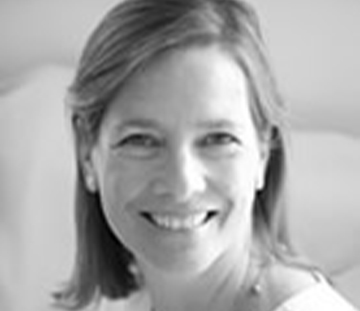 Dana Thomas
Author and Podcaster
Dana Thomas is the author of Fashionopolis: The Price of Fast Fashion and the Future of Clothes; Gods and Kings: The Rise and Fall of Alexander McQueen and John Galliano; and Deluxe: How Luxury Lost Its Luster, all published by Penguin Press. She hosts The Green Dream, a podcast focused on sustainability and human rights. Thomas began her career writing for the Style section of The Washington Post and served as a cultural and fashion correspondent for Newsweek in Paris. She is currently a contributing editor for British Vogue and a regular contributor to The New York Times Style section. In 1987, she received the Sigma Delta Chi Foundation's Ellis Haller Award for Outstanding Achievement in Journalism. In 2016, the French Minister of Culture named Thomas a Chevalier of the Order of Arts and Letters.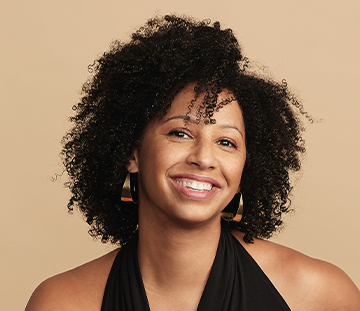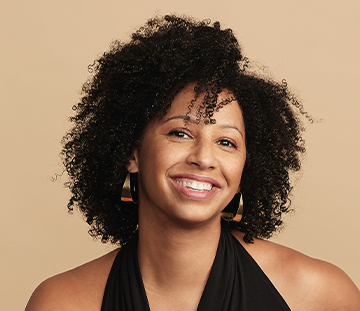 Jessica Yinka Thomas
Assistant Professor of the Practice and Director, Business Sustainability Collaborative
Jessica Yinka Thomas is an academic, activist, author, and apparel model working to advance the global movement of business as a force for good. She is an Assistant Professor of the Practice and Director of the Business Sustainability Collaborative in the Poole College of Management at North Carolina State University. Her work focuses on exploring innovative sustainable business models, including B Corporations. Thomas is founding president and executive director of B Academics and leads the nationally recognized B Corp Clinic student consulting program. She has received numerous awards, including the Bill Clark B the Change award and the B Lab Collective Action award (on behalf of B Academics). She is the author of two social justice novels and numerous award-winning case studies and white papers.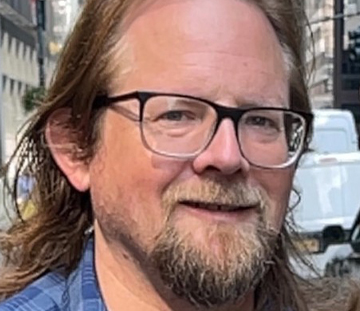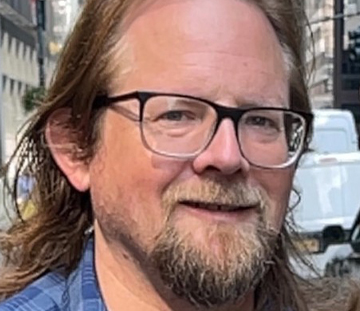 Jay Van Buren
Cofounder and CEO, Membit Inc.
Jay Van Buren is an augmented reality evangelist and cofounder and CEO of Membit Inc., an augmented reality storytelling platform. He is also external advisor to the brand messaging strategy and AR activations for Earth Things First. He has an MFA in painting from Parsons School of Design, but has spent the last 25 years working in digital communication and marketing, focusing on augmented reality and virtual reality in the last 10 years. He was the cofounder of the "Brooklyn is Watching" mixed-reality project in Second Life and director of the legendary Videoland art gallery on the Lower East Side. His first company, Early-Adopter, a website design company that became an AR / VR for education company, was sold to the Glimpse Group in 2018. Van Buren believes that AR will become THE way we interact with computers, and that the conceptual shifts that will occur because of spatial communication are more profound even than the shift from pre-internet to internet.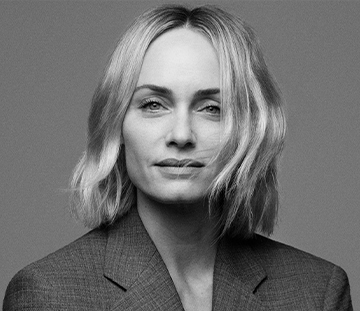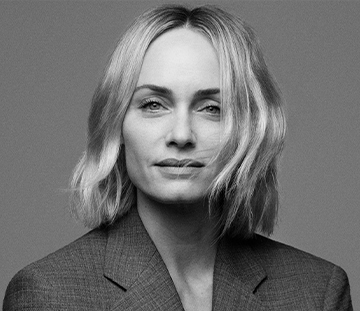 Amber Valletta
Fashion Model, Actress, Entrepreneur, Activist, FIT's Sustainability Ambassador
One of the most celebrated supermodels of the modern era, Amber Valletta is an industry icon with a career spanning decades. She has been the face of numerous luxury brands and the muse of respected photographers. Besides starring on a number of magazine covers, including over 70 international editions of Vogue, she has also landed prominent acting roles for both television and film. Years before the concept entered the mainstream, Valletta lent her voice to the world of sustainable fashion. She has pushed for ethical industry practices through notable partnerships, including a line of eco-friendly accessories for Karl Lagerfeld. She serves as British Vogue's first contributing sustainability editor and as FIT's Sustainability Ambassador.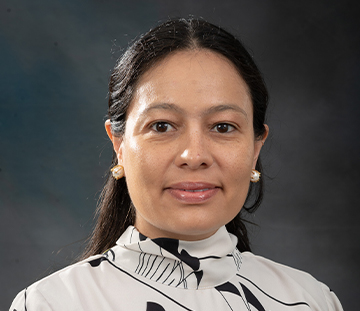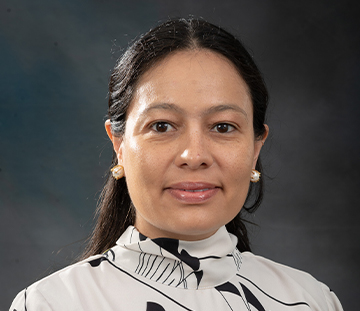 Dr. Daniela Vergara
Founder and Director, Agricultural Genomics Foundation
Dr. Daniela Vergara is an evolutionary biologist, data analyst, educator, scientific writer, and public speaker. She founded and directs the non-profit Agricultural Genomics Foundation, which aims to make hemp and cannabinoid science available to a broad public. Vergara has been part of scientific teams at private companies, including Steep Hill, Inc. and Front Range Biosciences. She recently joined Cornell University's Harvest New York Extension Team as an emerging crop specialist to help hemp farmers with their crop. Vergara is also an international consultant and policy advisor and has advised companies in the US and Latin America. Her scientific publications include the comparison of the cannabinoids by the federally produced Cannabis to that produced by the private market.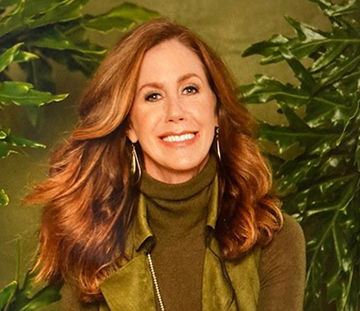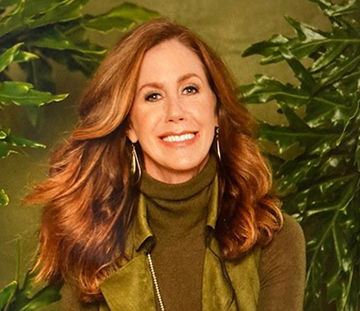 Jennifer Walsh
Entrepreneur
Jennifer Walsh is a 26-year serial entrepreneur in the wellness, beauty, and retail landscape. In 1997, she created Beauty Bar, the first omni-channel beauty brand in the U.S. Her retail concept became the first in America to incorporate biophilic design, which understands the connection between nature and the beauty space. Walsh sold the company in 2010.
Utilizing all that she knew from creating immersive retail spaces, Walsh created Recharge Rooms for clients around the country to aid in calm and relaxation for corporate clients, hotel groups, and others. In 2017, she began creating Back to Nature programs that infuse more nature into businesses, hotel groups, homes, and into schools. That year, she created Wellness Walks—mindfulness walks that she leads daily in New York's Central Park as well as around the country.
Walsh is the author of Walk Your Way Calm, a handbook to walking in nature as a tool for tackling stress and anxiety. She is also the co-host of the Biophilic Solutions podcast. She is also an advisor to the Penn Center for Neuroaesthetics as well as an advisor to the Brain Health Initiative which is a living lab under Harvard and Mass General.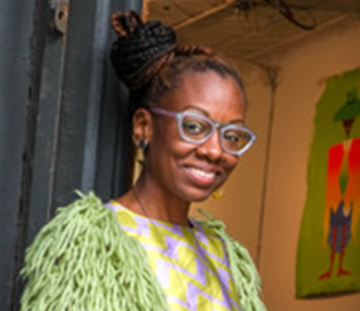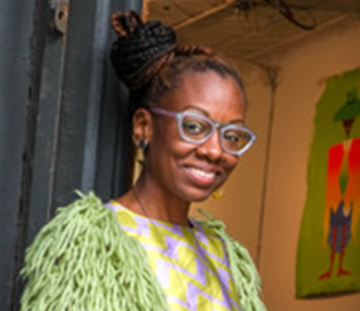 Lesley Ware
Educator, Author, and Founder, Art to Ware
Lesley Ware is a versatile fashion expert with a passion for teaching and promoting sustainable wearable art. With five books under her belt, including the latest, Black Girls Sew (Abrams 2022), she's known as a Jill-of-all-trades when it comes to sewing, fashion, and style. She has taught at some of New York City's top institutions and loves sharing her knowledge and inspiring the next generation of designers. In addition to her work as an educator, she is the founder of Art to Ware in New York City, a wearable art gallery that showcases eco-friendly and artistic clothing from sustainable designer