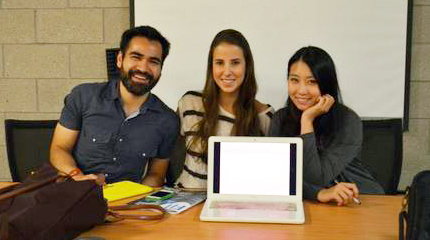 The 15-week IEL at FIT is a full-time language program for non-native speakers who have studied English and are at an intermediate or advanced level of proficiency.
The program is NOT suitable for students who have never studied English before or have very limited knowledge of the English language.
Successful applicants must meet all of the following criteria:
You must be 18 years of age or older.
You must successfully complete secondary (high school) education and supply translated transcripts.
You must demonstrate at least intermediate proficiency in English. (ability to discuss topics and events in present, past, and future tenses; ability to ask for help and directions; or scored 40 or higher on the iBT TOEFL or scored of 3.5 or higher on the IELTS)
Students must confirm that they are fully vaccinated for COVID and upload proof of vaccination to FIT prior to arriving on-campus for in-person courses. Per SUNY mandate, all students are now required to be vaccinated against COVID-19 in order to attend in-person classes and live in the FIT dorms.