Recently Admitted Undergraduate Students
Are you a recently admitted graduate student? Right this way
Recently Accepted Students

Congratulations!
We look forward to seeing you at Admitted Students Day 2023. We are preparing an exciting event just for you. Please remember to RSVP to your invite that you received by email to meet our faculty, staff, students and learn more about our campus life.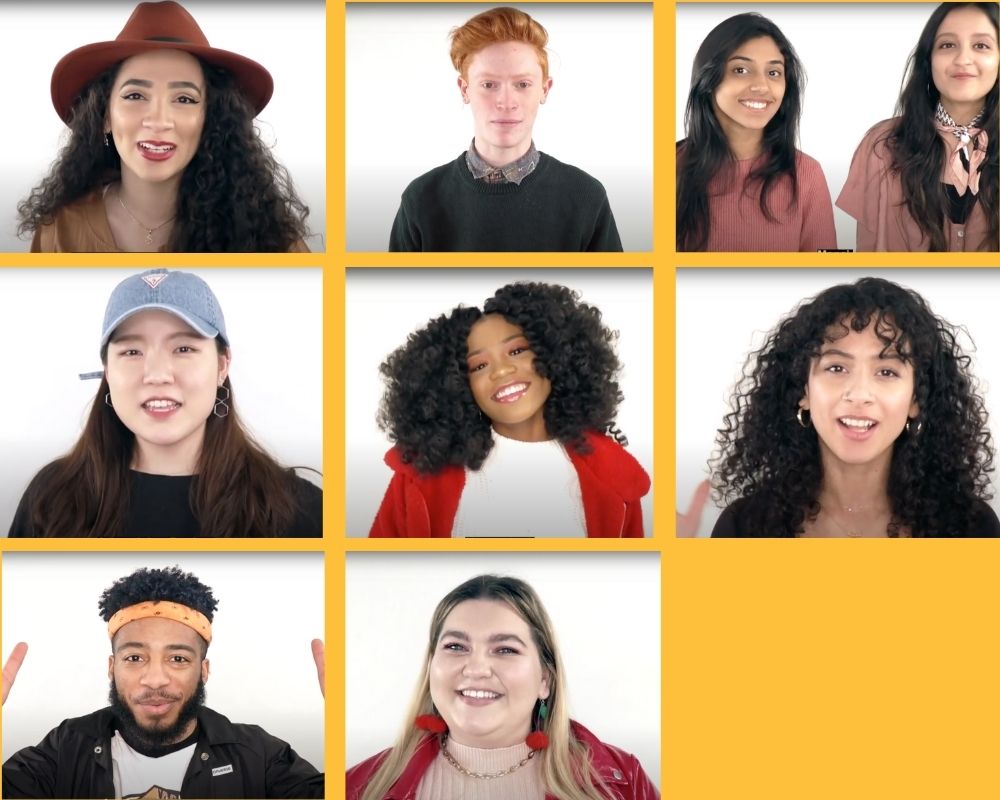 Tag FIT's social media channels:
You may submit the $150 nonrefundable tuition deposit online using a major credit card/electronic check. Please log into your MyFIT account and follow the instructions below.
Click the Applicant link in the menu

Click the Pay Your Tuition Deposit link (this will open a new tab)

Click on the Deposits tab at the top of the page

Select Undergraduate Tuition Deposit

Continue through the steps to enter account information and submit payment
You will receive an email confirmation that the payment has been submitted and an email confirmation from the Admissions Office within one business day.
If you filed the Free Application for Federal Student Aid (FAFSA) by the priority deadline of April 1, 2023, you will receive an award notification from Financial Aid Services. Please note that in order to receive an award, you must submit all of the FAFSA documents to confirm that your FAFSA is valid.
Students who submit the FAFSA after the priority deadline will be processed on a rolling basis. Visit the Federal Student Aid (FAFSA) website to submit the FAFSA. FIT's FAFSA code is 002866. Late filers will be expected to submit their tuition payments prior to receiving their financial aid award. You may be reimbursed for aid that was awarded after the FAFSA deadline if you paid your FIT Fall 2023 semester bill.
Detailed information on all aspects of the financial aid process can be found at FIT Financial Aid Services. You may contact a financial aid counselor at [email protected] or call (212) 217-3560. Office hours are from 9am to 4:45pm, Monday through Friday.
Please note that federal, state, and/or FIT institutional aid is awarded only to citizens and eligible permanent residents of the United States. International students may apply for assistance from the Alternative Loan Program or visit the following sites for more detailed information:
» Education USA
» eduPass
Please note that your $150 nonrefundable tuition deposit must be processed before you can apply for housing. You can access the housing application starting May 17th by logging into MyFIT. A $500 nonrefundable housing deposit must be submitted with your housing application to hold your space in a residence hall.
Detailed information on FIT's residence halls and meal plan options can be found at FIT Residential Life. Newly admitted undergraduate students typically live in Alumni, Coed, or Nagler halls located on West 27th Street. Students living in one of the West 27th Street residence halls are required to have a meal plan through FIT's dining service. Currently enrolled students live in Kaufman Hall, located on West 31st St.
FIT Health Services is a primary care facility staffed by physicians, nurse practitioners, and registered nurses. All students must complete a Health History form and a Notice of Privacy Practices and Consent form online using the FIT Health Portal.
If you will be under 18 years of age upon your enrollment at FIT, your parent/guardian must complete a Parental Consent form online using the FIT Health Portal. All information is confidential and will be kept on file in order to provide health care services to students during their enrollment at FIT.
The COVID-19 vaccine is no longer mandated for students to attend FIT but is strongly encouraged. All students must comply with the MMR and Meningitis immunization requirements in accordance with the New York State Public Health Law. Details of the immunization requirements and the immunization forms are available at FIT Health Services.
Students must upload the required immunization documentation to the FIT Health Portal by May 10, 2023 @ 9am EST prior to Registration. Please note that students will not be able to register for classes unless all of their immunization records noted above have been submitted.
Requests for medical and/or religious exemptions will be reviewed for consideration. The deadline for submitting the exemption request is April 19th, 2023 @ 11:59pm EST. Visit FIT Health Services to submit the exemption request.
FIT has a mandatory health insurance policy for full-time students. All full-time domestic and international undergraduates enrolled in 12 or more credits are automatically enrolled and billed for the student health insurance. Students can be excused from the mandatory insurance if they have equal or better health coverage from another U.S.-based company. In order to waive the mandatory insurance, it is necessary to complete and submit an online health insurance waiver form by September 15, 2023.
All students with a disability, as well as pregnant students, seeking reasonable accommodations are encouraged to register with the Office of Disability Support Services (FIT-ABLE). For detailed information on services, registration, and documentation, please visit Disability Support Services (FIT-ABLE).
Admitted international students wishing to secure an I-20 (Certificate of Eligibility for Nonimmigrant F-1 status) or to transfer their F-1 status to FIT must complete and submit the International Student Financial Statement (ISFS). The ISFS form can be found at FIT International Student Services. FIT will issue an I-20 within five working days if you have submitted the $150 nonrefundable tuition deposit, completed the ISFS, and submitted the necessary documentation. International students who do not require an I-20 must complete the waiver section on page 4 of the ISFS. In order to apply for an F-1 visa from a U.S. Consulate, you must provide the following:
evidence of your ability to finance your studies
a copy of the offer of admission letter
a receipt showing payment of the $350 SEVIS fee
a valid passport
More detailed information on all aspects of the visa process may be found on FIT's Obtaining an F-1 Visa webpage. All international students must attend an International Student Orientation session, which will be held during New Student Orientation on August 21st - 25th, 2023.

You will receive an email request to send us your photo so we can have your FIT identification card ready for the start of the semester.
You will be invited to a mandatory orientation program from August 21st - 25th, 2023 hosted by the Department of Student Life. Orientation includes numerous activities to help you make an easy transition to FIT. A detailed schedule of events will be available in early August.
Tuition and fees are billed to student accounts each semester in advance of the August 1st, 2023 due date. The Bursar's Office will send you an email notification when your invoice can be viewed and you can submit payment by logging into MyFIT and using e-Bill and Payment Suite portal. Detailed information on costs and payment deadlines can be found at FIT Office of the Bursar.
New York State residents are charged a different tuition rate from our out-of-state students. Your residency status is based on the information included in your application for admission. To qualify as a New York State resident, you must have established legal residence by maintaining a domicile in New York State for a period of at least one year preceding the date of the start of the semester. A domicile is defined as "a fixed permanent home to which the student intends to return after being absent for a period of time." More detailed information on the definition of legal resident can be found at FIT Office of the Bursar.
If you are a New York State resident living outside the five boroughs of New York City, you are charged a county differential and must file an affidavit and application for a Certificate of Residence. Once the Bursar's Office receives your Certificate of Residence verified by your home county administrator or treasurer's office, your account will be adjusted to the resident tuition rate. In order to ensure you will be billed at the resident rate, your documentation must be submitted to the Bursar's Office no later September 29th, 2023 (30 days after the start of the semester). Detailed information can be found on the Residency webpage.
Be sure to check your FIT student email frequently for more important information.