Color Specialist Certificate for Art, Design and Fashion-Related Products
Color is the primary customer purchasing motivator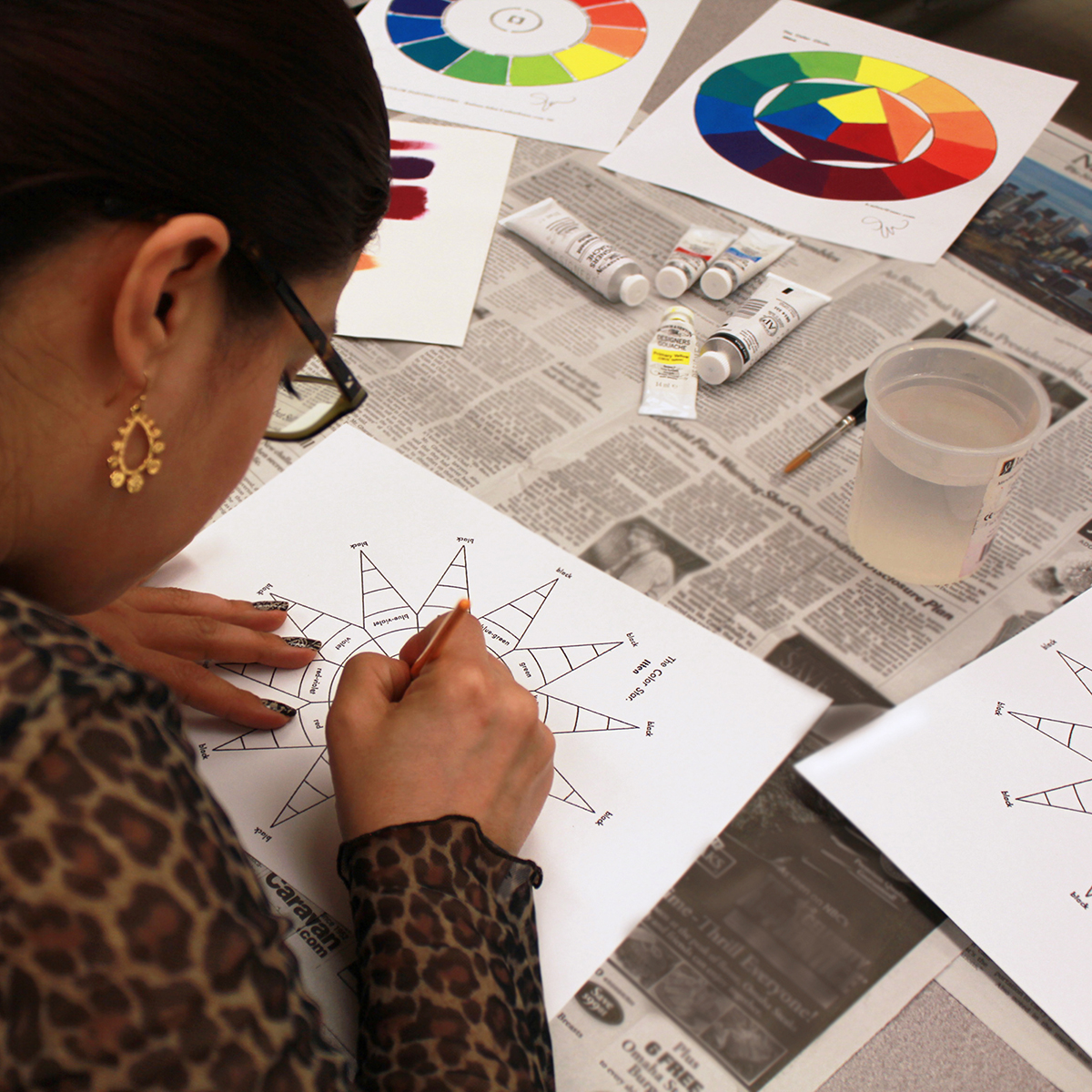 Artists, designers, and merchandisers embark on an 8-week certificate program that cultivates their ability to use color to achieve success and increase sales with an understanding of consumer behavior. Work hands-on developing professional palettes to make confident design, styling and merchandising decisions. This certificate program includes a panel discussion by industry experts who work with color in their fields, career coaching, and a special session conducted by a top trend expert. Visits and demos include FIT's unique color facilities.
Requirements
Students should expect to purchase some workshop-related materials assigned at the first class
A color wheel by The Color Wheel Co for the first class of the program
*If you think you are eligible for the 10% Alumni Discount, please complete the Alumni Verification Form prior to registration in order to receive your discount code.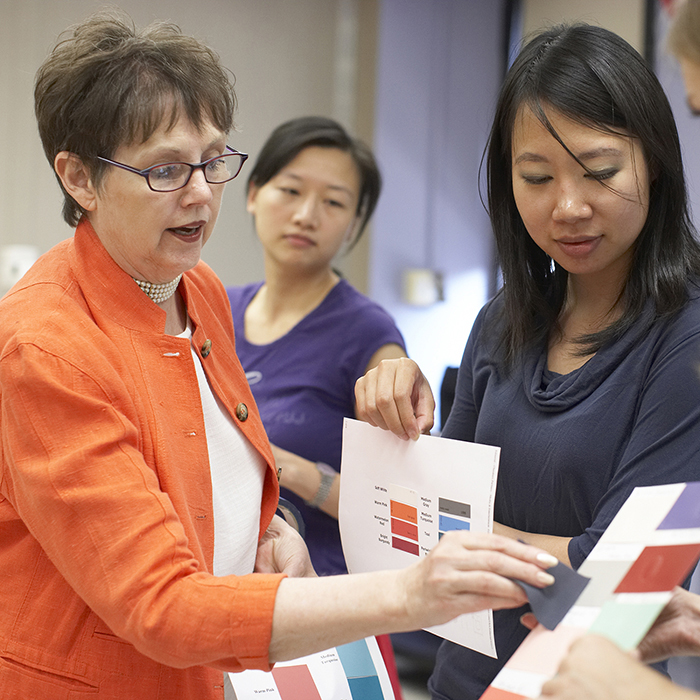 Learn How To
Identify how color impacts branding and purchasing decisions, including subliminal messaging
Use color as a creative competitive tool
Identify color psychology in today's multi-cultural market
Utilize professional color vocabulary, resources, and guides
Create color palettes, combinations, and stories
Use color as a mood and appearance enhancer
Apply the art and science of color forecasting
Make use of possible career paths and advancement
Why FIT?
Certificate developed and taught by professional color experts and offers the only comprehensive curriculum for use of color as a marketing tool
FIT has the distinction of having faculty who are color specialists in many markets including apparel, accessories, home products, interior design, marketing and communications; as well as psychology, sociology, and art history
The FIT Gladys Marcus Library trend forecasting resources and the Textile Development and Marketing Department Archroma laboratory
Earn a certificate from FIT/SUNY, a world renowned college of art and design, business and technology
Meet Your Instructors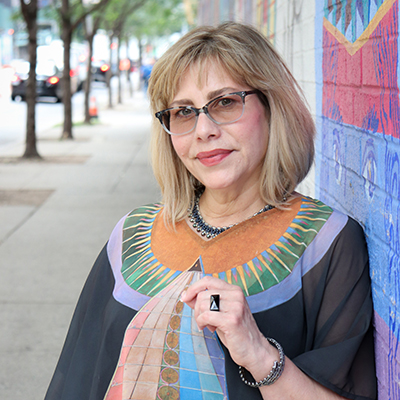 Deborah Hernandez
Certificate Lead Instructor, owner, design director, DLHernandez INC, custom rug design, rug stylist, consultant, adjunct assistant professor, certified color specialist, Textile Surface Design, FIT, member IFDA NYC Chapter.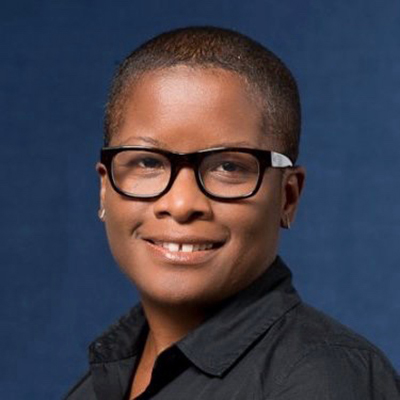 Tonya Blazio-Licorish
Fashion and textile historian, design and trend consultant.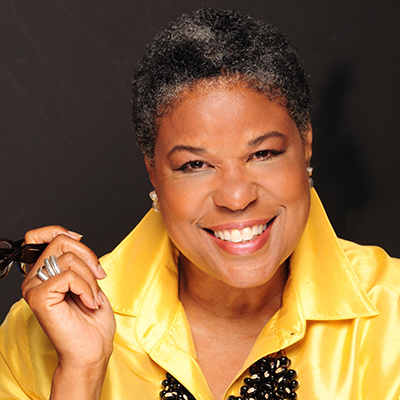 Patti Carpenter
Global trend ambassador, principal, carpenter+company, international color authority and brand consultant, designer and merchandiser.

Outline
4 sessions: How to Use Color to Move the Market: Design Concept to the Customer's Closet
4 sessions: Learn to Work Like a Color Professional
4 sessions: Color Painting Studio
2 sessions: Color Messages and Meanings
1 session: Color Trend Forecasting and Today's Customer
1 session: Color Careers
Center for Continuing and Professional Studies (CCPS)
FIT's CCPS offers credit and noncredit certificates and courses in fashion, business, design, technology, and marketing, to help you enter into or advance your career in the fashion and related industries. With short programs and flexible schedules, you can learn at a time and pace you can manage and afford.