Career and Internship Services
Dream big. Broaden your network. Take the next step in your professional journey.
FIT connects students, alumni, and industry professionals throughout the business and creative industries. Through Career and Internship Services (CIS), students and alumni can access a wide range of real-world employment opportunities plus the resources needed to prepare for and thrive in their chosen fields. Internship sponsors and employers can find tomorrow's change makers and create lasting connections with FIT.
Creating Connections That Last
If you're a student seeking an internship or a job, an alum looking for new career opportunities, or an employer scouting talent to help your organization reach new heights, CIS can help.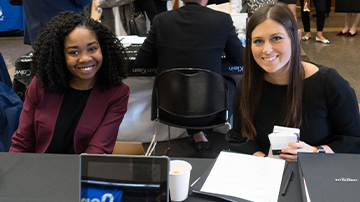 Career Services
Available to all students and free to alumni for life, our services include career counseling, seminars, career fairs, and more.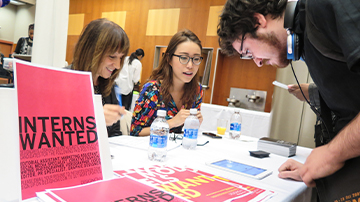 Apply for an Internship
Get your foot in the door at iconic brands across industries, from Nike to Disney to the American Museum of Natural History and many more. Our internships are rigorously vetted to ensure quality and educational value. While you do your internship you'll also take an Internship Studies class to make sure you get the most out of your experience.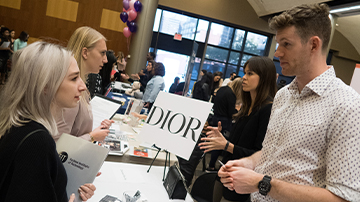 For Internship Sponsors
By sponsoring an intern, your organization can discover new talent, get fresh ideas from motivated students, and help train the workforce of the future.
Experience That Matters
In a typical year, two-thirds of FIT students graduate with an internship under their belt. This real-world experience gives them a competitive edge in the industry.
Internships. Jobs. Connections That Make a Lasting Impact.
An internship is more than a taste of the workplace. It's an opportunity to form lasting connections. A chance to learn in a new and exciting environment. And a potential path to your future career.
Our dedicated and experienced team offers counseling, experiential learning, and employment programs and services to nurture your career and prepare you for leadership roles in the industry. We also offer timely information about economic, technological, sociological, and political trends steering business and industry.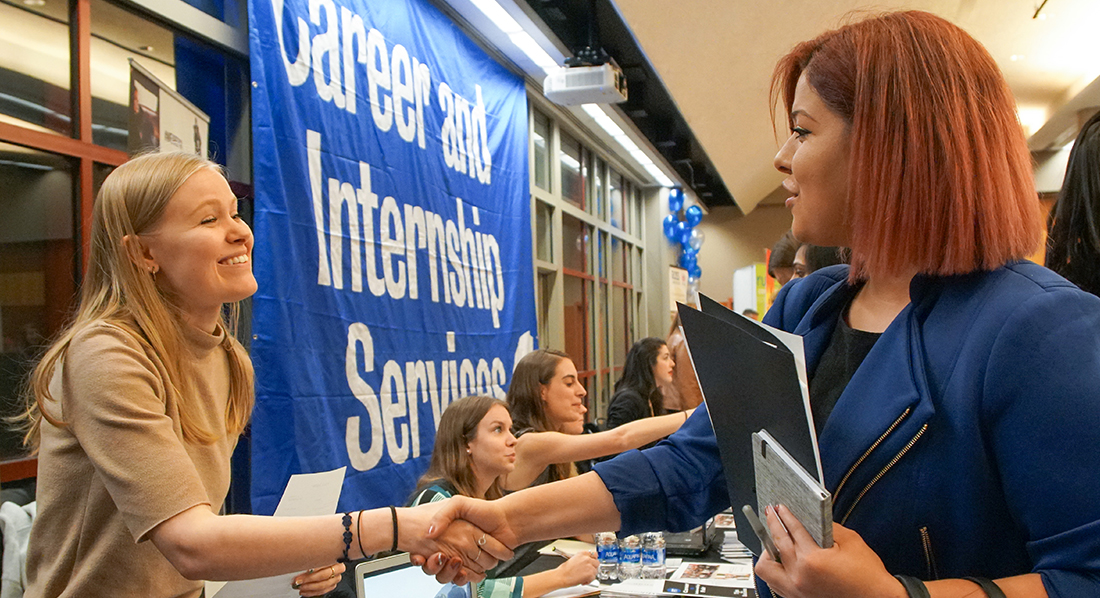 We are committed to empowering our diverse population of students, alumni, and others in the college community. How do we do that exactly? Find out how we meet the needs of the global employment market.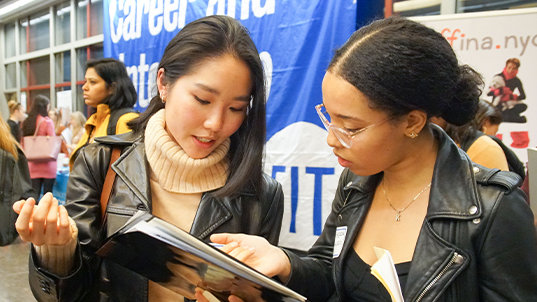 Whether you're about to graduate, just beginning your FIT education, or anywhere in between, we can help you plan your future. Here is what we offer:
Individual career counseling
Career fairs
Workshops
Career guide
Networking opportunities
Industry panels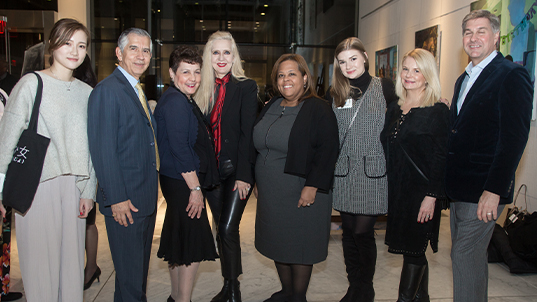 Since career planning is a lifelong process, CIS offers:
Lifetime job search support
An online database with job listings that are updated daily
Individual assistance from an FIT career counselor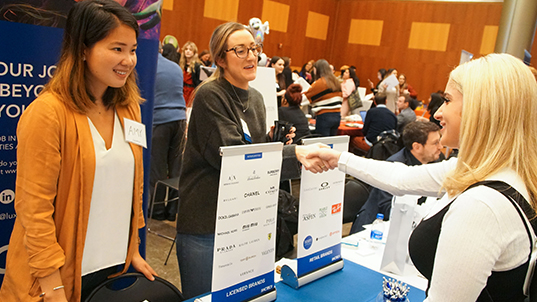 Employers and internship sponsors benefit from their relationship with CIS through:
On-campus recruitment events
Online job bank for employers
Career and internship fairs
Company information sessions
Access to a pool of well-prepared interns and/or highly qualified potential employees (credited Internship Information for employers)
Opportunities to mentor students and help train the workforce of the future
When you're ready to plan your future, come see us!
Contact Us
Career and Internship Services
Business and Liberal Arts Center, Room B202
Phone: (212) 217-3000
Fax: (212) 217-3001
[email protected]
Office Hours
Summer: Mondays–Thursdays, 9 am–5 pm (closed most Fridays, exceptions due to Monday holiday closures in the same week - TBD)