Thinking of Living Off Campus?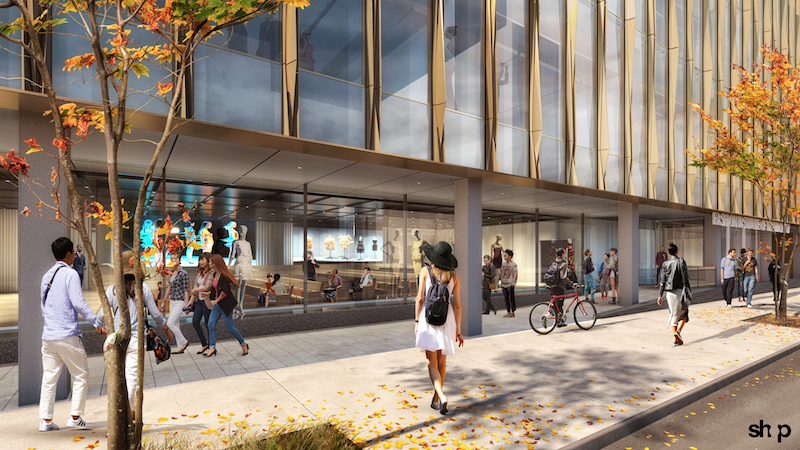 "One belongs to New York instantly, one belongs to it as much in five minutes as in five years." —Tom Wolfe
Short Term and Break Housing
There are periods in the school year where FIT housing closes to all students. Generally these periods are between Fall and Winter Terms as well as between Summer Term and Fall. Here are some resources to help you find a place to stay when the Residence Halls are closed.
Please note that these resources do not have any affiliation with The Fashion Institute of Technology. Therefore, we do not endorse any specific site nor do we vet any of the listings provided. When conducting your search, please be aware of scams, do not send money before viewing an apartment, and be careful about the information you provide.
Off Campus Housing Guide
Where to live can be a big decision. Here are some benefits of living either on or off campus to help you decide. Please note, FIT Residential Life does not endorse or provide information about specific listings or sites.
Living Off Campus

Living On Campus

Cost

For many students cost is a big deciding factor in deciding to move off campus. For the first time, NYC has been named the most expensive city in the world, jumping from 6th place in just a few years.



Cost

Although monthly rent for off campus apartment can seem significantly lower than on campus housing, students should carefully weigh all costs involved. Calculate utlities, parking, transportation, and more. Living on-campus means no hidden fees, no matter the temperature outside. Furniture is also not included in most off campus housing, so you may need to lay out money to invest in some.

Independence

Living off campus changes your social atmosphere from the typical 'college setting' to one of greater autonomy and independence.

Room Changes

Too often students decide to live with their best friend or significant other. In reality, this can and does often go poorly. Where breaking an off campus lease may require a lawyer and a drawn out battle with your landlord, on campus housing can accommodate a room change if your roommate situation requires it.

Responsibility

Living off campus requires you to adapt a high level of personal and financial responsibility. Most off campus leases do not include all utilities (water, heat, electricity, cable/wifi, trash etc.). Students are therefore responsible for contracting these services and for paying them all on time monthly – on top of their rent itself.



Campus Connections

Oftentimes students feel isolated if they are not connected with their peers and on campus activities. Residence Halls provide residents with various opportunities to meet new friends.

Year-round housing

Most land lords require a year round lease instead of an academic year lease. Students that may want to stay around campus for the summer for an internship, classes, or a job can do so easily. With on campus housing, depending on location, students may need to pay extra and move for the summer months.

Security

Feeling safe in your home is a big deal. At FIT we have public safety officers at each door monitoring who enters the halls. On call staff is always available and campus resources are only moments away.