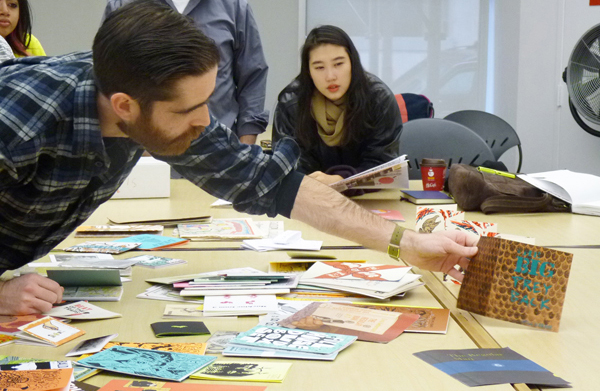 For admittance to degree candidacy, you must:
complete all outstanding prerequisites
complete a minimum of 60 approved course credits
achieve a final grade point average (GPA) of 3.0,
have your thesis approved by the defense committee
You must advance to degree candidacy before you will be permitted to attend graduation ceremonies.
Qualifying Paper
MFA in Illustration candidates are required to complete a Qualifying Paper focusing on a specific aspect of illustration-considering the history, cultural context, and current state of the industry. Students should select a topic in an area of their particular interest. Research, composition, design, and presentation occur over a 12-month period.
The process begins in the summer Qualifying Paper Workshop, during which the Qualifying Paper faculty member will provide guidance on the scope, requirements, and timeline of the project. Under faculty guidance, students will discuss and identify topics and begin initial research. During the courses Qualifying Paper I & II, delivered in the third and fourth semesters of the program, students will research, write, and design their papers. In the student's fourth semester of study, the final Qualifying Papers will be submitted in writing and as an oral presentation. Departmental faculty discuss and review the Qualifying Paper presentation, prior to the paper's final approval.
Time Requirement for Degree Completion
You will have three years to complete all degree requirements, except for the written thesis, which is due within 18 months after beginning the program.