Beyond Graduation
FIT enjoys international recognition for the quality of its programs and the caliber of its graduates. At FIT, you're connected, through a faculty of industry professionals and extensive networking opportunities. As a result, TDM graduates generally have a much higher than average job placement rate.
Textile Development and Marketing AAS graduates begin careers in textile marketing and merchandising and fabric development and sourcing. Entry-level positions include assistant stylist, product development assistant, and textile technologist.
BS graduates find positions in line building, fabric sourcing, textiles and apparel, home furnishings, retail private label, product management, textile marketing, project design, fabric research and development, quality assurance, market development, and color management.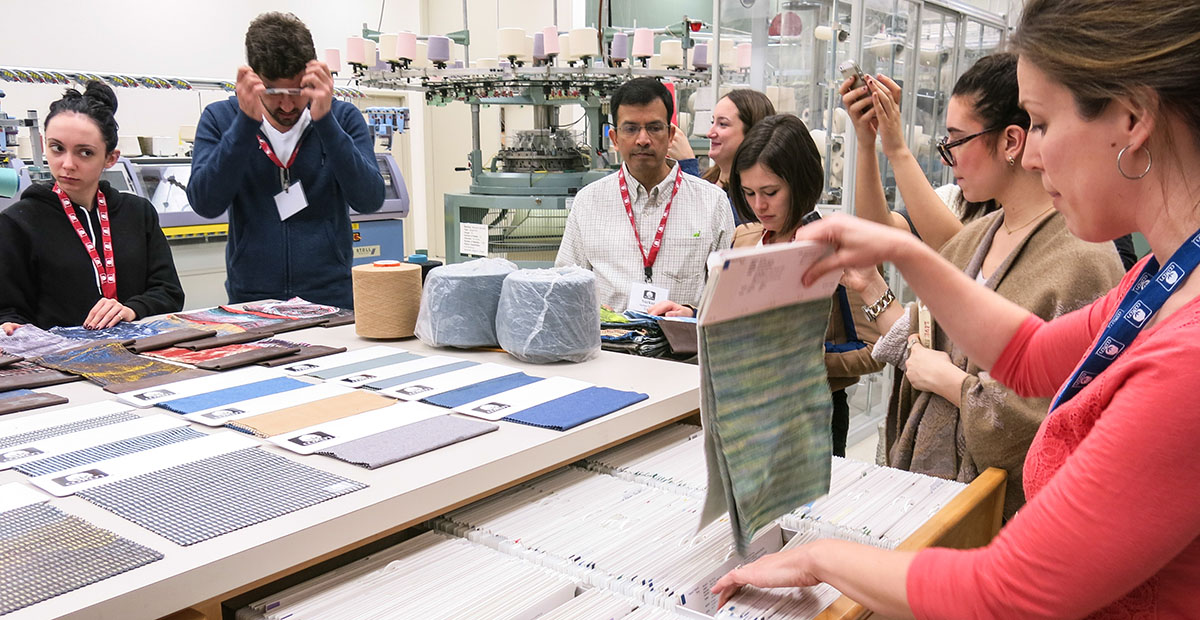 Textile Development and Marketing graduates are employed by apparel manufacturers, design and fashion firms, fiber companies, home furnishings manufacturers, retailers, and global sourcing firms including Ann Taylor, Armani Exchange, Bloomingdale's, Cotton Incorporated, Designtex, Edun Jeans, Eileen Fisher, Elie Tahari, Federated Department Stores, Gap Inc., J.C. Penney, Jhane Barnes, Jones Apparel, Liz Claiborne, Nautica, Nordstrom, Olah Inc., Patagonia, Polo Ralph Lauren, Springs Industries, Talbots, Target, Tommy Hilfiger, Victoria's Secret, and WestPoint Home.
Bridget Foley's Olympic Experiences Come Full Circle
"The most memorable project I worked on was Ralph Lauren's Team USA uniforms for the Sochi Olympics in 2014. Ralph Lauren created uniforms for the 2012 Olympics but they weren't made in the U.S. A bunch of senators said, 'How dare you make American uniforms not in America?' So the goal was to have everything made here.
"We had to piece together a supply chain because it didn't exist anymore in the U.S. You would find a yard supplier and then connect them with a weaver or a knitter, then the dyer. And then you would try to cobble together finishing the fabric and finding a factory. Later, I took a job at Nike and I thought the Olympics were behind me … but about six months in they pulled me into a meeting and said, 'We're so excited to be doing the Olympic medal stand outfits.' It just came full circle."
Foley is currently director of materials design at the Estée Lauder Companies. She focuses on using new materials, techniques, and technology to help create innovative packaging for many of the 25-plus brands in the company's portfolio.
The Team USA uniforms for the Sochi Olympics were the most intense, high-profile project, and I learned so much.
Textile Development and Marketing '10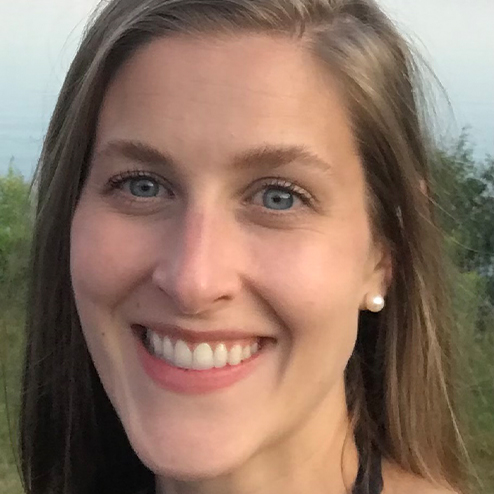 Contact Us
If you have questions about this program, please reach out.
Textile Development and Marketing
Jay and Patty Baker School of Business and Technology
Business and Liberal Arts Center, Room B429
(212) 217-5200