Business Cards and Envelopes
» Please review the official FIT mailing address guidelines.
Business Cards
Business cards can be ordered by logging in to MyFIT and clicking on Business Cards in the Quick Links.
*Note: business cards will be available in each of FIT's three official colors.*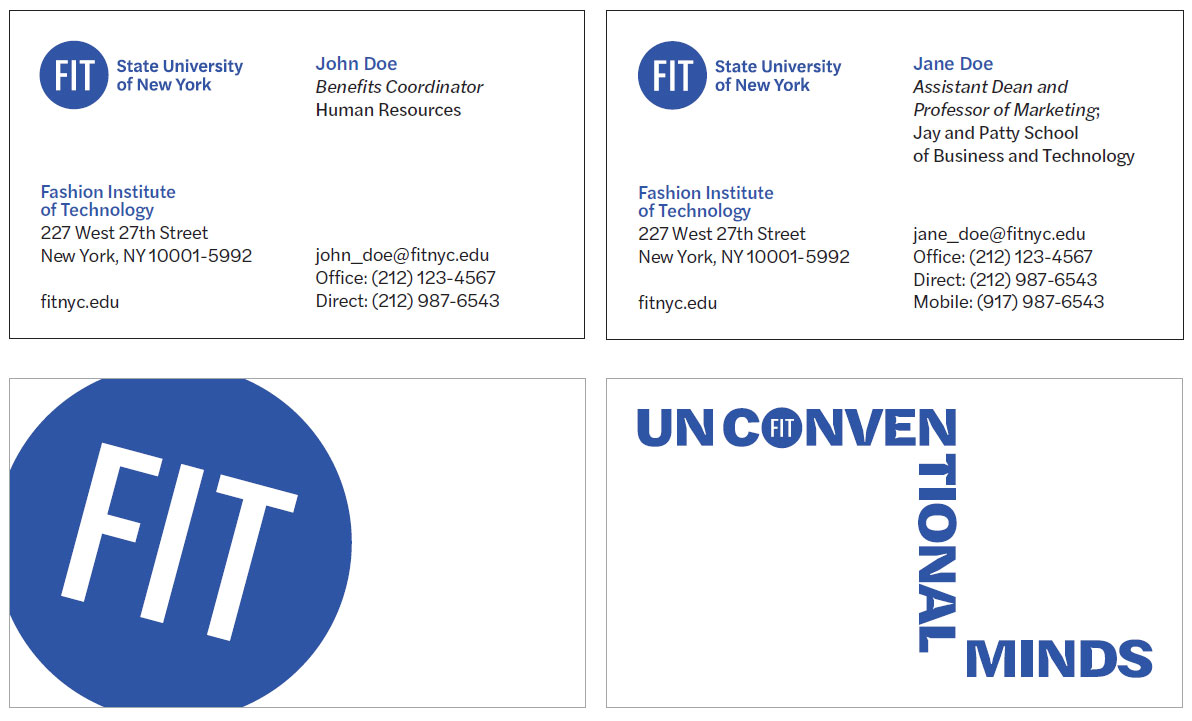 Envelopes
Envelopes can be ordered by contacting the Print Shop.