High School Spring Saturday/Sunday Live Courses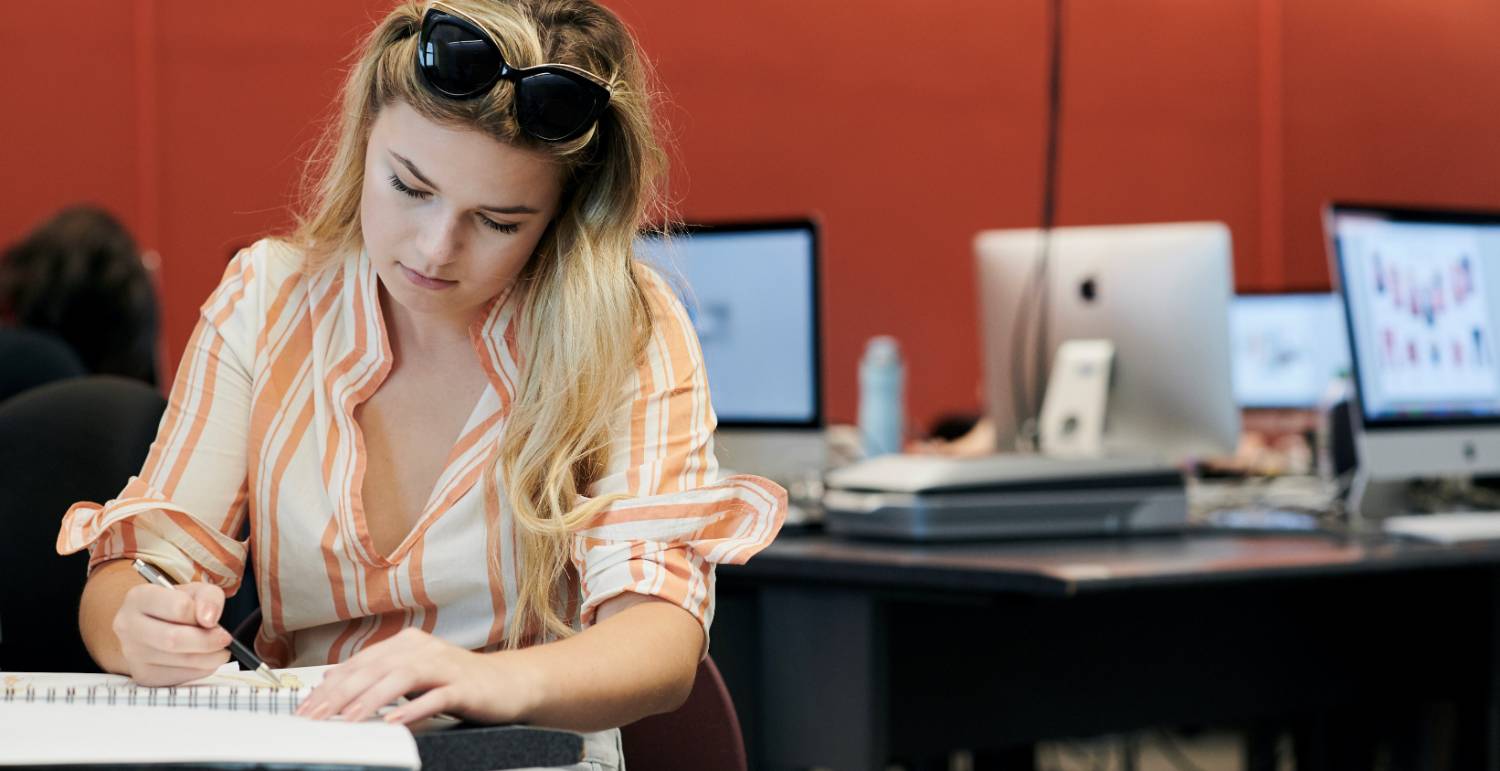 Saturday Live courses are taught by FIT professionals who love what they do and love to share their experiences and talents even more! Discover the industries FIT serves while you experience FIT's campus and community culture. Create competitive portfolio pieces, explore our majors, sample college life, and develop lasting friendships with classmates who share your passions.
Registration Details
ELIGIBLE GRADES: Students in grades 9 through 12 as of of spring 2022.
REGISTRATION: Jan. 05-Feb. 19, 2022
LATE REGISTRATION: Due to the extensive technical process needed for class set up, we will be unable to offer late registration after the official deadline of February 19th. We thank you for understanding and hope you can join us!
View Courses and Register Here
PRICE: $445.00 (one, 10-day course) More about prices, refund policy etc.
PROGRAMS OFFERINGS: Remote and in-person options available. Please see individual sections for more information.
DATES and TIMES:
Orientation
For remote students:

Thursday, Feb. 24 at 6:15 pm (orientation will be conducted remotely)

For in-person students:

Saturday, Feb 26 at 11:30 am (orientation will be conducted remotely)
Saturday Courses: March 5, 12, 19, 26, April 2, 9, 23, 30, May 7, 14, 2022
AM classes: 9:30 a.m.-12:30 p.m.; PM classes: 1:30 p.m.-4:30 p.m.
Thursday Courses: March 3, 10, 17, 24, 31, April 7, 21, 28, May 5, 12, 2022
PM classes: 4:00 p.m.-7:00 p.m.
No classes: April 14 and 16, 2022

Additional Information
All new students must attend the

Precollege Orientation (details coming in February)

Courses may be cancelled due to low enrollment. Students will be notified by email if cancellations occur.

Instructor Contact List

*Please note: instructor assignments are subject to change
For assistance, email: [email protected]