Beyond Graduation
FIT enjoys international recognition for the quality of its programs and the caliber of its graduates. At FIT, you're connected, through a faculty of industry professionals and extensive networking opportunities. As a result, FIT graduates have a higher than average job placement rate.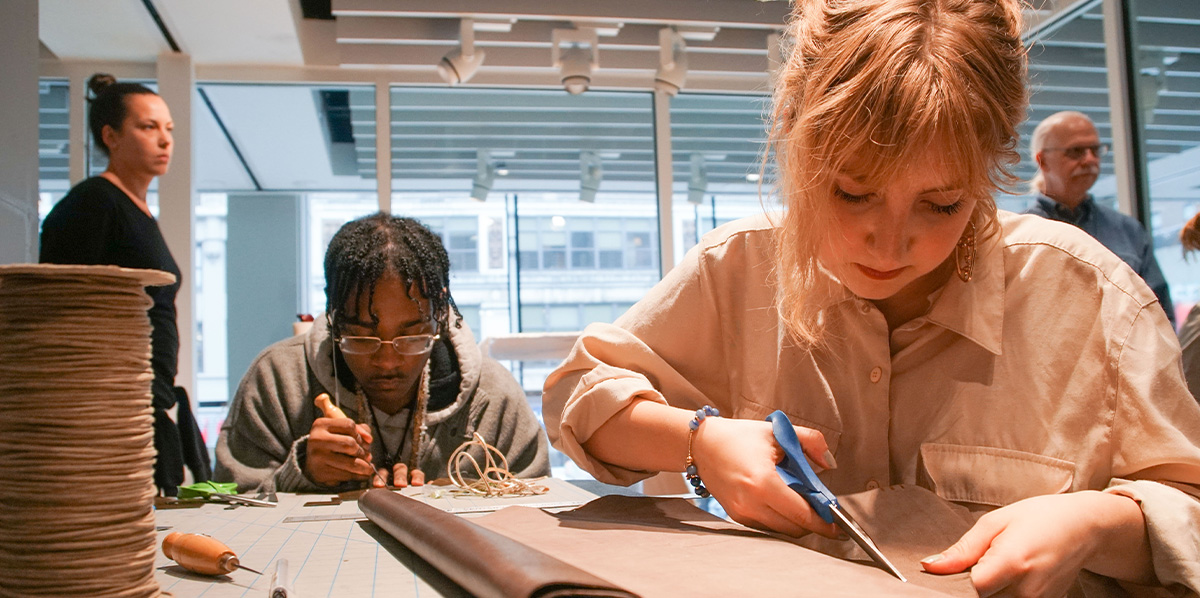 Graduates in Footwear and Accessories Design hold positions as assistant or full-fledged designers of shoes, handbags, belts, and small leather goods; stylists; merchandisers for manufacturers or retailers; product-line builders; production personnel; lead patternmakers; and entrepreneurs.
Graduates have been placed at major companies including:
The Row
Coach
Marc Jacobs
Tory Burch
Kith
Nike
Alexander Wang
Tommy Hilfiger
Ralph Lauren
Steve Madden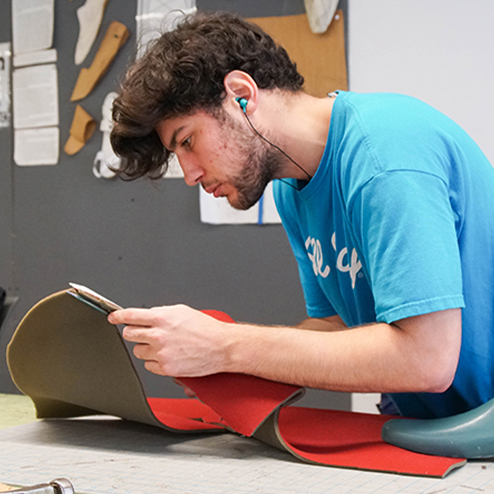 Biodesign for Sustainable Textiles
Jonathan Mateer '19, a Genspace Scholar and sneakerhead, experimented with bioforms to replace nonbiodegradable materials for midsoles used for most sneakers. He also used 3D printing and incorporated environmentally friendly products in his projects.
Read More
Contact Us
If you have questions about this program, please reach out.
Footwear and Accessories Design
School of Art and Design
Pomerantz Center, Room D363
(212) 217-5400