Academic Advisement
Looking for help mapping out your degree? You're in the right place.
At the Academic Advisement Center, you'll work one-on-one with an advisor who can guide you strategically through your college career. Together you will ensure that your FIT journey is fulfilling and successful.
What We Offer
We can assist you no matter where you are in your journey.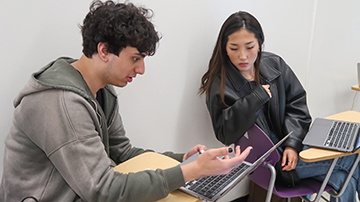 Setting up an appointment is simple: Log into MyFIT to book time with your academic advisor. Here we offer step-by-step instructions.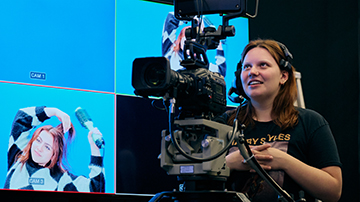 Looking to switch your major or declare a minor? Want guidance in moving on to your bachelor's degree after getting your AAS? We can help with these issues and more.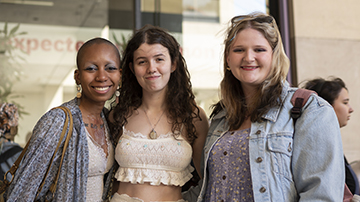 Enrolling at FIT for the first time? Start planning now to simplify the process when you arrive.
Helping You Achieve Academic Success
At the Academic Advisement Center, we can help you navigate your major's requirements for a smooth and rewarding path toward graduation.
We embrace a holistic, developmental approach to student success, recognizing your dynamic, creative, career-oriented spirit.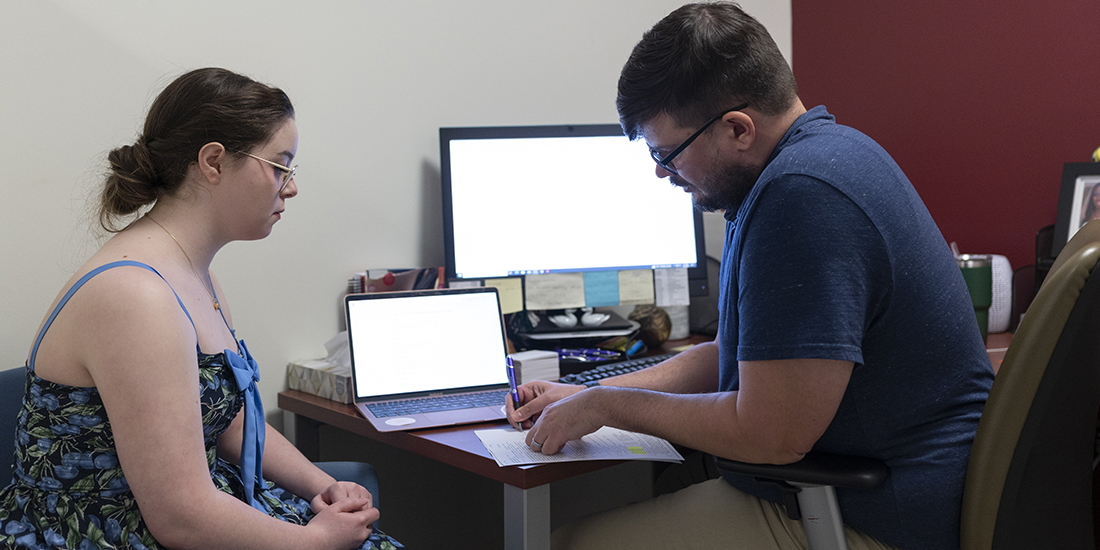 Our goal is to partner with you, your professors, and other administrative offices to guide you. You can expect an ongoing collaborative relationship with a caring mentor who will help you explore your intellectual and creative interests, complete your degree requirements, and participate in experiential learning activities such as internships. The more you participate in the process, the better your outcome will be.
In addition to the resources we provide, FIT offers more ways to help you succeed inside and outside the classroom:
Academic Skills Tutoring Center: Not only can you find tutors here, but you can apply to tutor other students. It's a great way to get involved and give back.
Writing and Speaking Studio: Work on your written and verbal communication skills, which will be pivotal to your long-term success in the workplace.
Student Support Policies: Need to withdraw from a course? Seeking a grade change, or want to transfer? Find out about all that and more in our policies.
Find Out More
We support you through every stage of your academic life — from your first semester to graduation.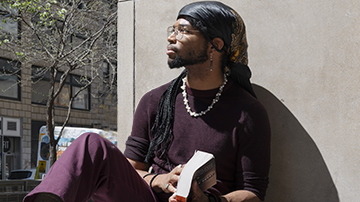 If you're using military educational benefits, this is the place to find experienced staff who can help you map out your curriculum goals and requirements.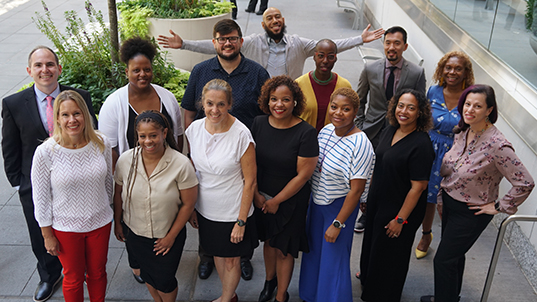 Meet the staff, read our blog, and learn more about how we support all students.
Contact Us
Academic Advisement Center
Feldman Center, Room C402
(212) 217-3080
(212) 217-3081 (fax)
Office Hours
Monday, Tuesday, Wednesday, Friday: 9 am–5 pm
Thursday: 9 am–6 pm
Walk-In Hours
Tuesday, Noon–2 pm
Thursday, Noon–2 pm