2018: From What If to What's Next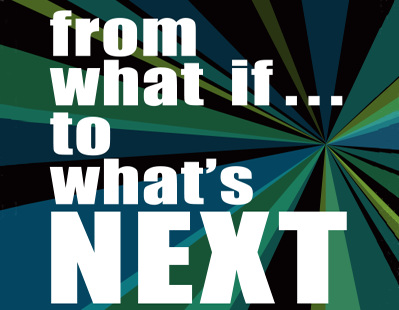 12th Annual Sustainable Business and Design Conference
April 10, 2018
Keynote Speakers
Tabitha St. Bernard-Jacobs
Xiuhtezcatl Martinez
Featured Speakers
Dr. Daniel Benkendorf, Associate Professor of Psychology at FIT: There Are No Environmental Problems: Psychology and Sustainability
Mark Dorfman, BioMimicry 3.8: Biomimicry: Tapping into 3.8 Billion Years of Design Success
Breakout Session Presenters
Ajoy Sarkar, Associate Professor, Textile Development and Marketing and Jeffrey Silberman, Professor and Chair, Textile Development and Marketing (Recipients of a 2017 Sustainability Grant): Farm to Fashion: Flax and Linen
James Mendolia, Adjunct Assistant Professor, Fashion Design MFA: Fashion Supply Chain
Nomi Dale Kleinman, Assistant Professor, Textile/Surface Design: Mindfulness as a Sustainability Tool
Erica Moretti, PhD, Assistant Professor, Italian: Burned by the Tuscan Sun? Counter Narratives Through Oral History for Sustainable Tourism
Sandra Krasovec, Professor, Packaging Design and Theanne Schiros, PhD, Assistant Professor, Science and Math: Packaging Materials and Recycling
Speakers and Presenters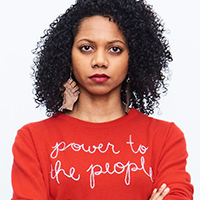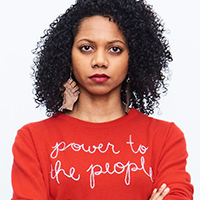 Tabitha St. Bernard-Jacobs
Tabitha St. Bernard-Jacobs is a designer, fashion activist, and organizer who studied Fashion Design at FIT. She is the co-founder and designer of Tabii Just, a zero waste womenswear clothing label that is made ethically in Brooklyn from excess fabric. She is an advocate for fair working conditions for garment workers as well as ethical fashion. Tabitha has been featured in MTV, MarketWatch, Al Jazeera and WWD for her work with Tabii Just. Tabitha also co-founded LIVARI Clothing, an ethical clothing label that launched during Fashion Week Fall 2017 to rave reviews. LIVARI Clothing has been featured in WWD, NowThis, LA Times, Forbes, Nylon, Bustle, NY1, Huffington Post, Sourcing Journal among others. She has spoken at several conventions about sustainability in fashion including the Women's Convention and Go Green Convention. She has held talks at several educational institutions including Gettysburg College, George Washington University, and DePauw University, to name a view. Tabitha has also taken part in panel discussions about the topic of sustainable fashion at the Sustainable Textile Summit, NY & NJ Minority Supplier Development Council Sustainability Summit and more.
Tabitha is one of 25 women who spearheaded the organization of the Women's March On Washington, helping organize the biggest demonstration in response to an election in U.S. history. She is the Youth & Family Coordinator. Tabitha created the Youth Ambassador program which saw 31 young people from all over the country recognized for their outstanding activist work. She co-led the one day strike, A Day Without A Woman, which saw participation from women all over the world. Tabitha is the coordinator of Women's March EMPOWER, a toolkit for high school and college students that provides actionable tools for organizing, voter education and running for office. EMPOWER is a collaboration of Women's March, Rock The Vote, Teen Vogue, Rise to Run, The Gathering for Justice and Justice League NYC. Tabitha consulted with Penguin on the kids book, The Little Book of Little Activists, released in Fall 2017. Tabitha has been recognized as one of Glamour Magazine's 2017 Women of the Year. She has been featured in the book, 200 Women Who Will Change The Way You See The World.
Daniel Benkendorf
Daniel Benkendorf is an Associate Professor of Psychology and the Assistant Chairperson of the Social Sciences Department at the Fashion Institute of Technology. Daniel's research interests are at the crossroads of social, conservation, and positive psychology. Some of his most recent work has explored the relationship between nature-based sports and subjective well-being. Daniel has also studied the relationship between materialism as expressed through clothing purchase decisions and pro-environmental values. He was a recipient of the SUNY Chancellor's Award for Excellence in Teaching.Before coming to FIT, Daniel studied industrial and organizational psychology at the Graduate Center of the City University of New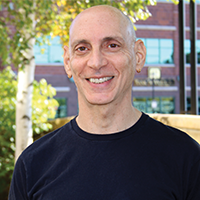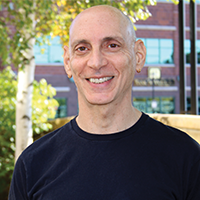 Mark Dorfman
Mark Dorfman is a Principle and Biomimicry Chemist with Biomimicry 3.8, an organization founded on the premise that living organisms, by necessity, have developed sophisticated, high-performing, life-friendly chemistries that could inspire provocative, effective, and sustainable technologies for modern society. In partnership with forward-thinking chemistry labs, Mark seeks out and applies the design principles of nature's time-tested chemical strategies to develop innovative solutions to 21st century challenges including those in textiles, cosmetics, packaging, electronics, agriculture, food, and home products. Biomimicry 3.8's clients represent a diverse group of leading companies and institutions including Johnson & Johnson, Google, Levi's, Patagonia, Estee Lauder, Colgate, Mahindra, Ashland Chemical, Natura, and the U.S. Environmental Protection Agency.
Xiuhtezcatl Martinez
Earth Guardians Youth Director Xiuhtezcatl Martinez (his first name pronounced shoo-TEHZ-caht) is a 17-year-old indigenous climate activist, hip-hop artist, author, and powerful voice on the front lines of a global, youth-led environmental movement. At the early age of six Xiuhtezcatl began speaking around the world, from the Rio+20 United Nations Summit in Rio de Janeiro, to addressing the General Assembly at the United Nations in New York City.
He has worked locally to get pesticides out of parks, coal ash contained, and moratoriums on fracking in his state. Xiuhtezcatl has traveled across the nation and to many parts of the world educating his generation about the state of the planet they are inheriting.
His message has inspired youth to join the front lines to combat some of the greatest issues of their times that are impacting their communities and future. Earth Guardians has grown to hundreds of youth-led crews in over 30 countries. His work has been featured on PBS, Showtime, National Geographic, Rolling Stone, Upworthy, Al Jazeera, The Guardian, Vogue, Bill Maher, The Daily Show, Skavlan, Q&A, AJ+, CNN, MSNBC, HBO, VICE, and many more.
In 2013, Xiuhtezcatl received the 2013 United States Community Service Award from President Obama, and was the youngest of 24 national change-makers chosen to serve on the President's Youth Council. He is the 2015 recipient of the Peace First Prize, recipient of the 2015 Nickelodeon Halo Award, 2016 Captain Planet Award, the 2016 Children's Climate Prize from Sweden, as well as the 2017 Univision Premio's Ajentede Cambio Award.
He recently published the book, We Rise: The Earth Guardians Guide to Building a Movement that Restores the Planet and will soon release a hip hop album called Break Free.
Here's what Leonardo DiCaprio had to say: "Climate change will impact the livability of our planet for future generations. It is our youth — those whose commitment to the causes of sustainability, conservation, and preservation — who will drive the change we so desperately need. Xiuhtezcatl, through his art, is informing and galvanizing a new movement of leaders who are ready to emerge as our best hope for a brighter future."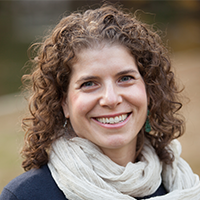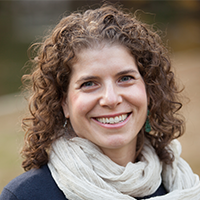 Nomi Dale Kleinman
Nomi Dale Kleinman is a textile designer based in Brooklyn. After graduating from the Rhode Island School of Design she went on to work for the high-end residential fabric house Scalamandre. Later, Nomi was recruited by American Silk Mills Inc., where she worked in various roles including Director of CAD Design and Senior Designer for almost 10 years. Nomi designed for clients such as Pollack, Beacon Hill and Kravet. In 2003, she took a sabbatical from ASM, traveling to Africa and Southeast Asia and studied traditional weaving techniques in Laos. In 2004, she earned American Silk Mills' Designer of the Year Award. Nomi continues to design for clients in the textile industry.
Nomi joined the Textile Surface Design department at the Fashion Institute of Technology as an Assistant Professor specializing in woven design in 2007. At FIT she co-coordinated the Annual Sustainability Conference for 8 years and serves on the President's Sustainability Council. On campus, Nomi has developed community awareness activities centered on sustainability. She is a founding member and current chair of the planning committee for the Summer Institute on Sustainability and Textiles, a four-day series of lectures, discussions, panels, and hands-on workshops focusing on sustainability and technology in fashion and textiles. Nomi's current work and research centers on fibers and their sustainable qualities and slow textiles. Her most recently collaboration is with fashion designer Mimi Prober to develop fabrics from locally made fibers. One of these works was recently shown at New York Fashion Week.
Sandra Krasovec
Sandra Krasovec is a professor in the Packaging Design Department at FIT (Fashion Institute of Technology) in New York City. With over twenty-five years of experience in brand and packaging design, she has been instrumental in developing curriculum and creating a network between students, alumni, brand design firms and the packaging design industry. She has always been an advocate for sustainability and best practices and has been on the President's Sustainability Council since its inception in 2009 She was Co-Chair from 2007-2016 for the Annual Sustainable Business and Design Conference held at FIT. She has received the SUNY Chancellor's Award for Excellence in Teaching, and the FIT Faculty Excellence Award.
Sandra continues to consult, teaching organizations how to use design thinking and methodology, and design management to broaden their creative capabilities and strengthen their competitive advantage. She is co-author of Packaging Design: Successful Product Branding from Concept to Shelf that is widely used as a text for introductory packaging design courses. She has also written for Package Design Magazine and Beauty Packaging, has been a speaker at industry conferences and a participant on educational and professional panels, and has been a judge for industry competitions.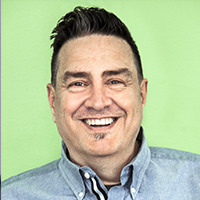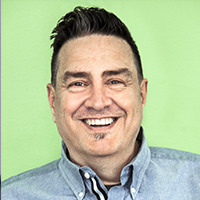 James Mendolia
James Mendolia is an adjunct Assistant Professor in the new MFA in Fashion Design at FIT and a member of FIT's Sustainability Council. In 2015, James partnered with Guisy Bettoni to co-found C.L.A.S.S. Education; a new division of C.L.A.S.S. the Milan based multi-platform HUB. An innovative approach to education that teaches emerging designers alongside fashion professionals, challenging them to rethink the existing design and development models and processes. C.L.A.S.S. Education presents eco-smart materials that inspire creativity and offer significant reductions in water, CO2 and energy and empowers like-minded fashion professionals to optimize their sourcing options and transform their current business model to activate change. He is exceptional at building and leading executive training programs, interactive workshops, pop-up lectures, fashion curriculum, and providing fashion schools support that transforms the way they think. James has presented work related to Design Responsibility, Future Fashion Systems, and Design Education to businesses and fashion schools in Europe, Asia, Mexico, Canada, and the United States.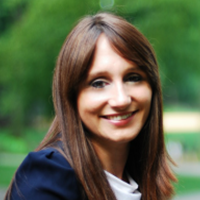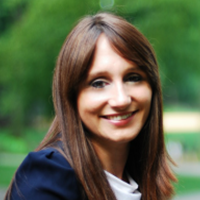 Erica Moretti
Erica Moretti is Assistant Professor of Italian at the Fashion Institute of Technology-SUNY. She received a PhD in Italian Studies from Brown University and a diploma in American Studies from Smith College. With Sharon Wood, she published a collection of essays on British-Italian writer Annie Chartres Vivanti. She has published essays on assimilation policies in the United States in the Progressive era (History of Education), the Italian feminist movement (Italian Culture), and Italian colonialism and biopolitics (in the volume Colonialismo e identità nazionale), among other topics. She is currently working on a book project that explores changes in pacifist thought in the first half of twentieth century in Europe through the work of the Italian educator Maria Montessori. Her research interests include modern Italian intellectual and social history, biopolitics, gender studies, modern and contemporary Italian literature, and Italian colonialism.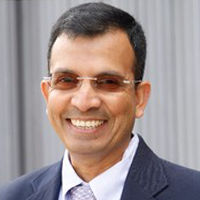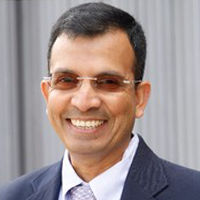 Ajoy Sarkar
Ajoy Sarkar's research focus is sustainable textiles, ecofashion, and protective functional fabrics. Dr. Sarkar has authored over forty-five publications and presented at numerous international conferences. He is also a co-author of a bestselling textbook, J.J. Pizzuto's Fabric Science, 11th Edition, New York, NY: Fairchild Books, Bloomsbury Publishing Plc. Additionally, Sarkar serves as an associate editor for the AATCC Journal of Research (American Association of Textile Chemists and Colorists). He teaches on topics including fibers, textile coloration, textile finishing, product development, performance textiles, textile analysis, and application of textile technology to design. Following undergraduate education in India, he earned MS and PhD degrees in textile sciences from The University of Georgia. Dr. Sarkar is the 2016-2017 recipient of the FIT President's Award for Faculty Excellence.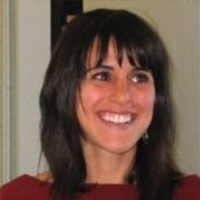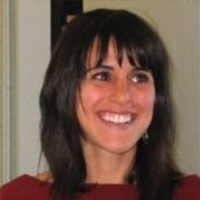 Theanne Schiros
Theanne Schiros, PhD, is Assistant Professor at FIT, where she teaches physics, chemistry and sustainability courses. She is the FIT coordinator and faculty lead for the international Biodesign Challenge, guiding students on how to rethink textiles through technology, biology and sustainable design. She is also an Adjunct Research Scientist at Columbia University in the Materials Research Science and Engineering Center (MRSEC), as well as the diversity liaison, working collaboratively across the center to explore 2-D materials for next generation, post-silicon electronic devices, and catalysts for clean energy applications. Schiros is engaged in international sustainable development with organizations such as Engineers without Borders (Haiti), the Finca Morpho Permaculture collective (Costa Rica) and the "There is No Limit Foundation" (Guinea). She has published her work in numerous peer-reviewed journals and has been the recipient of multiple grants to support this work, including the National Geographic Chasing Genius Award (Sustainable Planet) for development of a kelp-based bioyarn for textile applications, and was the United Nations ECOWAS Fellow for Sustainable Energy Engineering, the NYSERDA Fellow, and an EFRC Fellow for next generation photovoltaic devices at Columbia University in the area of nanomaterials science and engineering.
Jeffrey Silberman
Jeffrey Silberman is a Professor and Chairperson of the Textile Development and Marketing Department at the Fashion Institute of Technology (FIT) in New York City. He is the 2015-2016 winner of the President's Award for Faculty Excellence. He simultaneously served as a consultant to the International Cotton Advisory Committee (ICAC) Secretariat, and Executive Director to the International Forum for Cotton Promotion (IFCP) from 2001-2016. He is an international textile consultant specializing in marketing and development strategy. He designed and implemented textile programs in more than fifteen countries, including Turkey, India, Armenia and Nepal; linen development programs throughout Russia, including the Vologda, Kaluga, Kostroma, and Yaroslavl oblasts; cashmere identity for the Mongolian Cashmere FibreMark Society in Ulaanbaatar, Mongolia. Mr. Silberman was a core member of the team charged with developing and launching the Egyptian Cotton Logo and World Wide Promotion Program (CottonEgypt) for the Government of Egypt and Alcotexa. He built, managed, and was a site guide for the Apparel and Home Textiles Internet Industry Channel for About.com.
Prior to building his consulting firm, Mr. Silberman was a Director of Marketing for Cotton Incorporated, and before that, the Technical Director for United Merchants and Manufacturers, Inc. Mr. Silberman holds a Master of Textiles (MR) degree from North Carolina State University, College of Textiles, a BS in Textile Marketing and Design from Philadelphia University, and Advanced Management Program Certificates from the Wharton School of Business in Finance and Accounting, Marketing Management from the Columbia Graduate School of Business, and Environmental Law from New York University. He is a winner of the Winrock Award for Service and Dedication for his work with Russian flax producers.