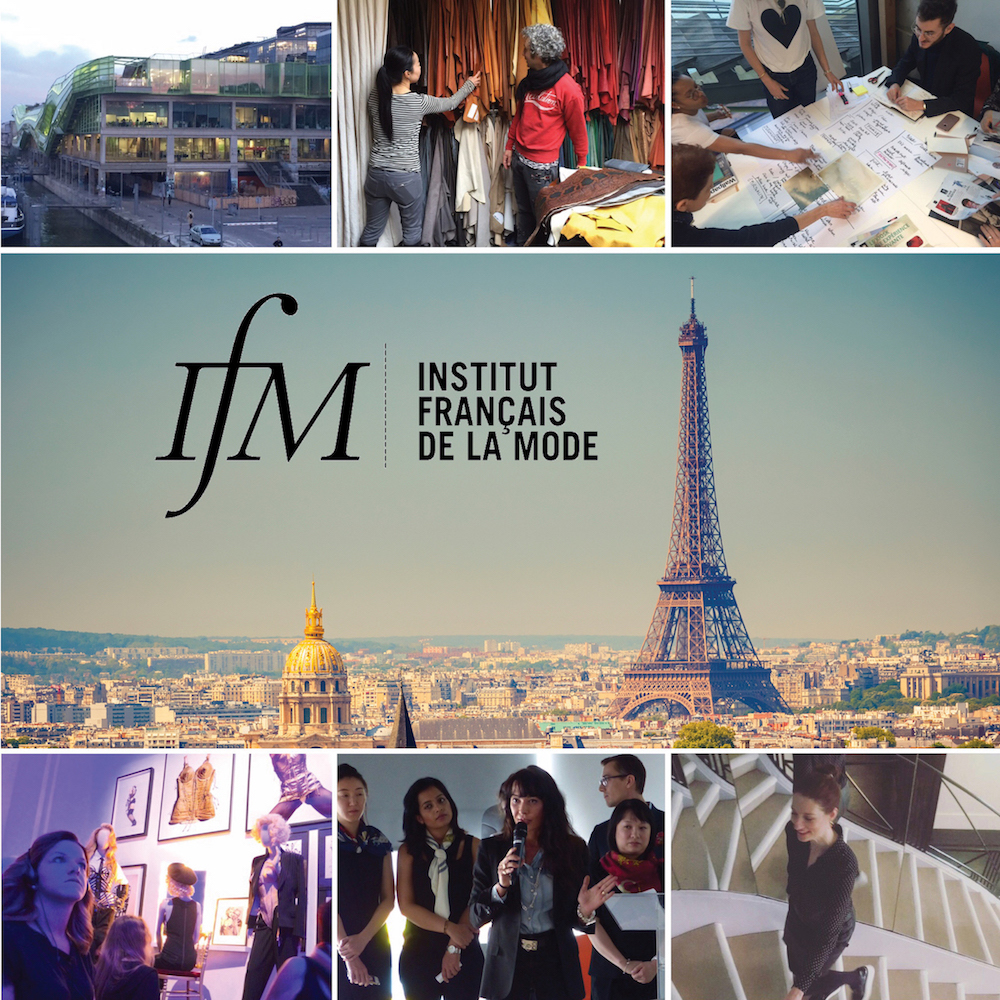 The Paris Seminar takes place at the end of March or beginning of April in the second semester of the program, for ten days at partner institution Institut Français de la Mode. The central theme is the French luxury industry, as explained by top executives from major brands. In addition, topics may include consumer demand within the E.U., fashion trend analysis, Parisian designer profiles, and entrepreneurial business.
Lectures
The Paris seminar's guest lecturers represent the major luxury brands, fashion industry managers and executives, academics, and haute couture designers. The majority of lectures take place at the Institut Français de la Mode, located at the quai d'Austerlitz, in the 13th arrondissement.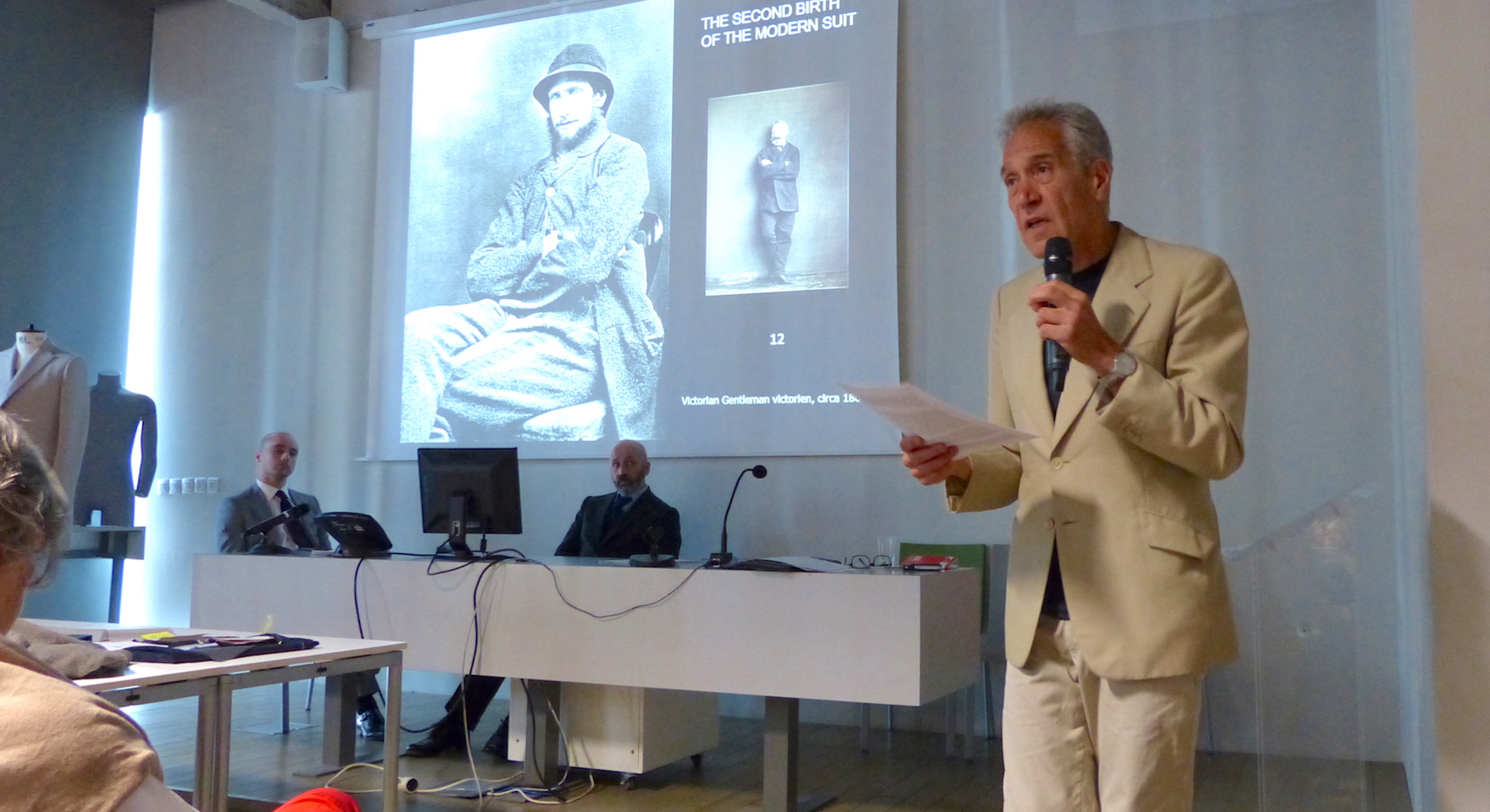 Recent seminars have included the following themes and lectures, among many others:
Sidney Toledano, President and CEO, Christian Dior Couture: From a Haute Couture House to a Global Brand
Bruno Pavlovsky, President of Fashion, Chanel: Chanel's Fashion Strategy and Design Philosophy
Guillaume de Seynes, EVP, Hermès: A Portrait of Craftsmanship and Creativity
Didier Grumbach, Honorary President of the Fédération Française de la Couture: The Invention and Reinvention of Haute Couture
Anne Valérie Hash, Couturier: Deconstruction as a Construction Act
Jérome Dreyfuss, Designer: Sensual and Essential Design for Women
Gustavo Lins, Couturier: The Art of Draping
Danièle Clutier, IFM Faculty: Fashion Consumer Behavior Intelligence
Farid Chenoune, Fashion Historian, Writer, and Journalist: A Historical Introduction to Men's Fashion and Tailoring
Luca Marchetti, Semiotician, Luxury Consultant, and Curator: Retail and Communication Product, Identity, and Experience
Jayne Estève Curé, Founder, Jayne Fashion Agency and IFM Faculty: Five Senses Creative Workshop
» Paris Seminar Lecture Photos
Site Visits
Among the most popular segments of the seminar, site visits provide a close-up and personal perspective on retail entrepreneurs, cultural institutions, and product concepts indigenous to the region. In Paris, site visits may include specialty high-end boutiques and design studios. The selection of site visits in all cities changes each year to reflect the current regional business environment.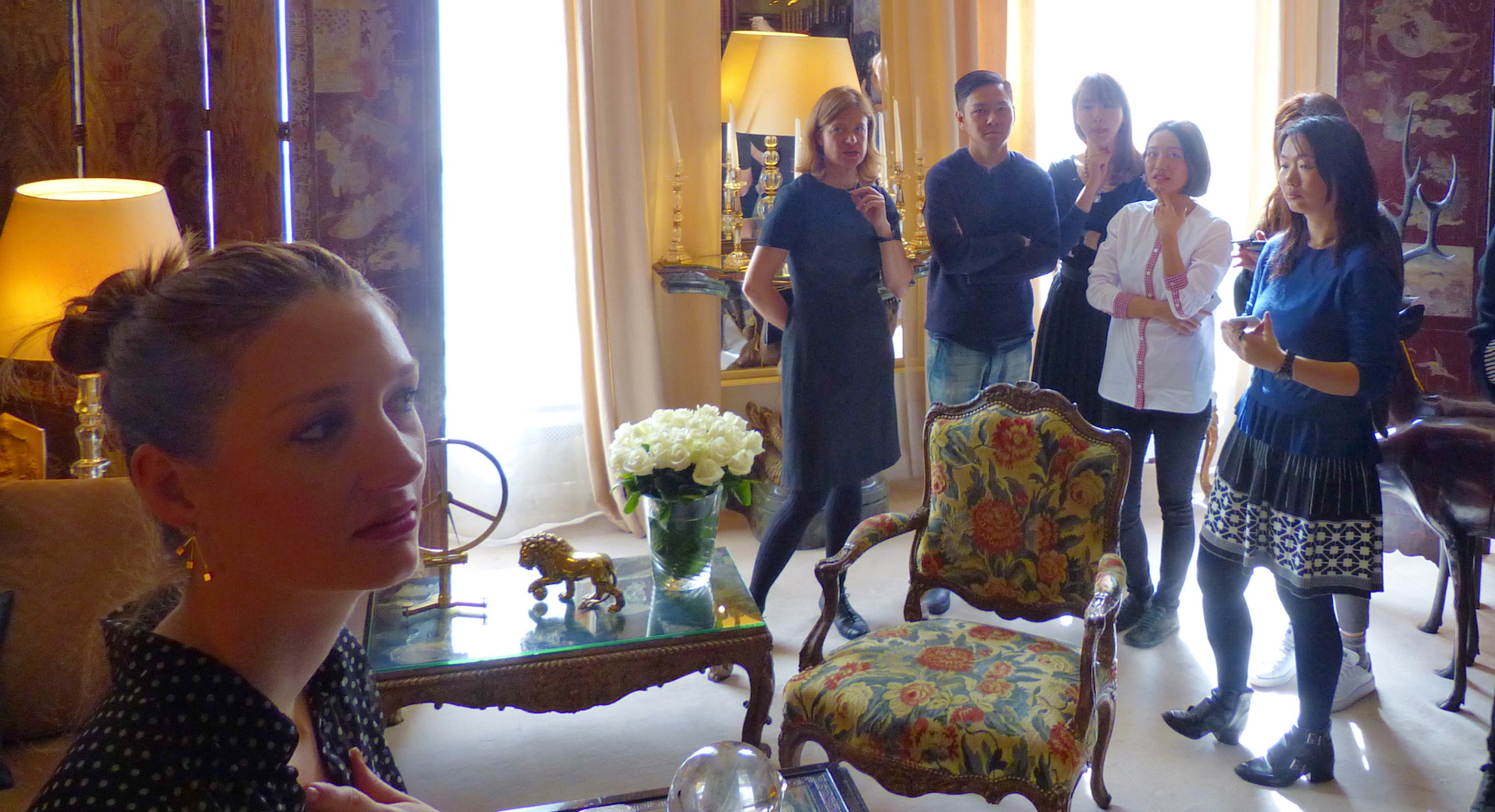 Recent Paris Seminar site visits have included:
Parisian Boutiques with Owners/Designers: Atelier Cologne, Empreinte Atelier de Lingerie, Maison Michel
A Visit to Coco Chanel's Apartment and the Chanel Fashion Showroom
Museum Tours of Exhibitions: David Bowie Is at La Philharmonie de Paris, Jeanne Lanvin at the Musee Galliera, Jean Paul Gautier at the Grand Palais
Printemps Department Store
Private Studios of Designers: Gustavo Lins, Anne Valérie Hash, and Monsieur Lacenaire
Sites Beyond Paris: Atelier Emilia and the Castle and Museum of Nemours; Potencier Broderies in Villers Outreaux, and the Museum of Lace in Calais
» Paris Seminar Site Visit Photos
Case Study
GFM students from FIT, HKPU, and IFM—who represent a broad range of countries, cultures, and industry specialties—collaborate through teams to arrive at recommendations and strategies for case studies, or a creative solution to an innovation assignment. Presentations are delivered on the final day of the seminar to an audience of judges from faculty and industry.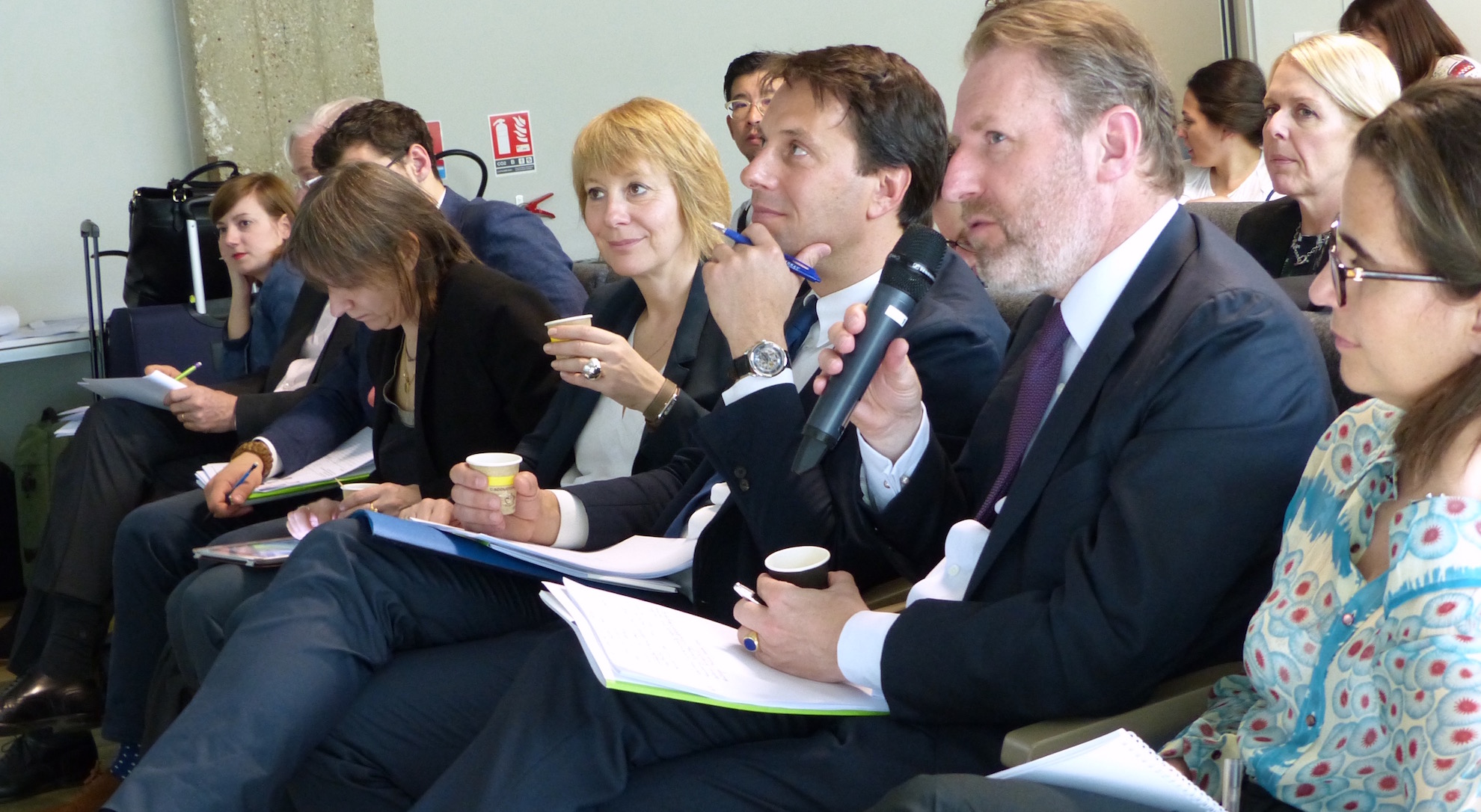 Former Paris Seminar case studies have included:
Creation of a video by student teams—art and production direction, editing, and interviewing—that seeks to explain the depth of inspiration a designer calls upon to produce a collection.
Growth and strategy recommendations for brands: Atelier Emelia, Hermès, Isabel Marant, Lacoste, Christophe Lemaire, Anne Valérie Hash, Christian Dior, and Christian Lacroix
» Paris Seminar Case Studies Photos
Networking
Program participants have the opportunity to participate in a professional network with global reach. All three seminars include social events to reestablish existing contacts and to build rapport among new colleagues, guest speakers, faculty, and alumni.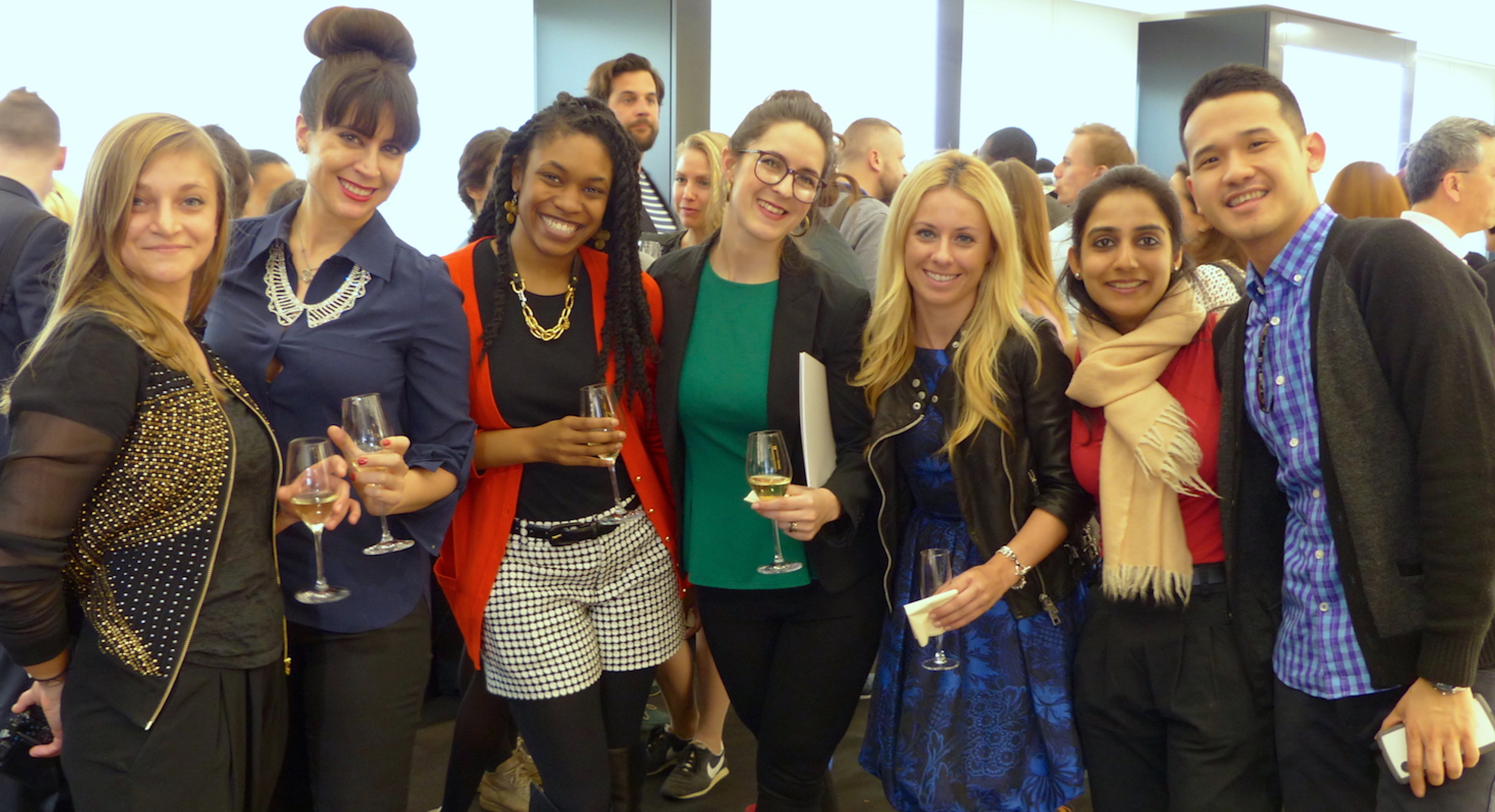 » Paris Seminar Networking Photos
---
Additional Global Fashion Management Seminars
New York Seminar
Hong Kong Seminar
Related Links
Contact
Pamela Ellsworth,
Associate Chairperson
For general admissions questions, please contact the School of Graduate Studies.