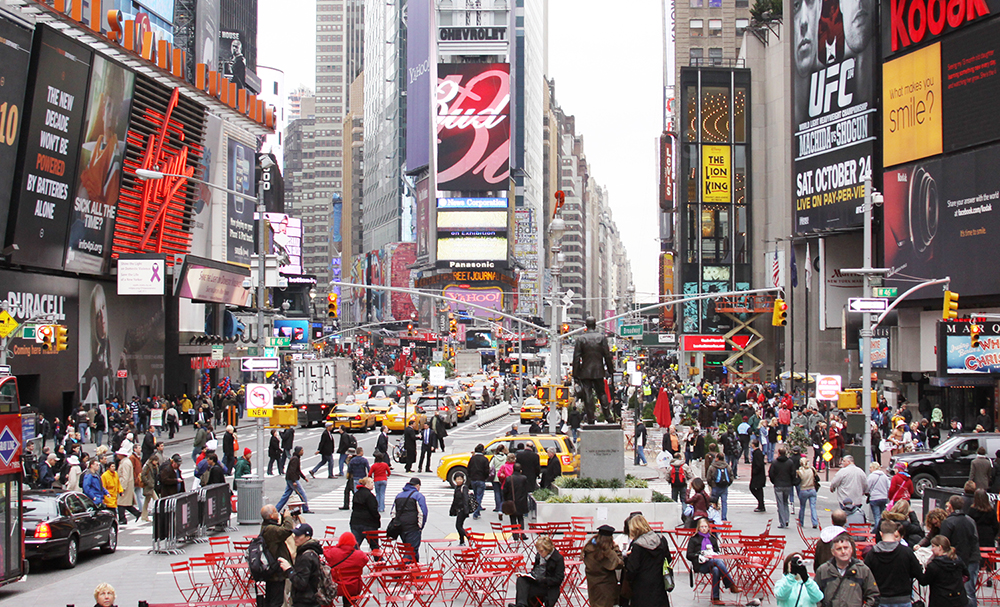 Located in the heart of Manhattan in the vibrant Chelsea neighborhood, FIT is within walking distance of many famous attractions: the Empire State Building, Times Square, Greenwich Village, the High Line, the Meatpacking District, and more. FIT is close to key transportation hubs, giving students easy access to everything that New York City has to offer, such as museums, theatres, concerts, parks, shopping, and restaurants. Most FIT students consider the whole city their campus!
IEL students are able to participate in FIT student life, which consists of clubs, movies, street fairs, and a fitness center. Learn more:
Housing in New York City
Full-time degree-seeking FIT students are given priority for housing in FIT's dorms during the fall and spring semesters. However, IEL students may apply for housing in the FIT dorms and will be considered if space is available. For further information, please visit Residential Life.
Here are some off-campus options: