Diversity Collective Co-Chairs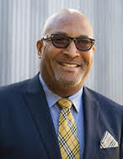 Dr. Ronald A. Milon, Chief Diversity Officer, Office of the President, Co-Chair of the Diversity Collective
Dr. Milon provides leadership and vision for diversity and inclusion initiatives, ensuring their alignment with the principles and goals of the college's Diversity, Equity, and Inclusion Strategic Plan. Milon has long been active in diversity activities. At the New School, Dr. Milon master's thesis focused on human rights and the application of such rights to non-Western cultures. He has attended diversity conferences and LGBT training sessions. At Bergen Community College, he managed a federal and Kessler MOSAIC grant designed to place people with disabilities in jobs. For seven years prior to his arrival at FIT, he conducted diversity workshops for students---and retreats for students and staff---at Bergen Community College and at DeVry University. In 2014, he ran a diversity workshop for staff in the division of Enrollment Management and Student Success entitled, "Training across cultures."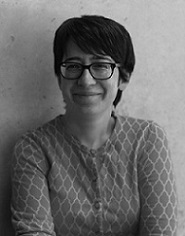 Carli Spina, Associate Professor-Librarian, Head of Research and Instructional Services, Co-Chair of the Diversity Collective
Carli joined the FIT Library in 2018. Before coming to FIT, she gained experience as the Head Librarian for Assessment & Outreach at the Boston College Libraries and as the Emerging Technologies and Research Librarian at the Harvard Law School Library. Prior to becoming a librarian, she was an Associate Attorney in a Boston law firm for several years. Carli holds an EdM from Harvard Graduate School of Education, an MLIS from Simmons College, a JD from the University of Chicago Law School, and a BA from Harvard College. She also has a professional graduate certificate in museum studies from the Harvard Extension School.
Diversity Collective Representatives
Library Diversity Collective Committee
Carli Spina
Matthew Michaels
Business and Technology Collective Committee
Loretta Volpe
Imran Islam
Administration Collective Committee
Jocelin Engel

Continuing Education Collective Committee
Mary O'leary
Liberal Arts Collective Committee
Deborah Berhanu
Academic Affairs Collective Committee
Deborah Klesenski
Cinthia Policard
Museum Collective Committee
Valerie Steele
Tanya Melendez
EMSS Collective Committee
Vernon Goodman-Keating
Matilde Perez
Deven Dindyal
Information Technology Collective Committee
Rick Hoar
School of Graduate Studies Collective Committee
Paul Melton
Umilta Allsop
Art and Design
Wendy Yothers
Nicole Benefield
Finance & Administration DEI Committee
William Ansong
Margaret Lindo-DeFranco
FIT Foundation
Liz Manalio
Sujatha Vempaty
Communications and External Relations
Ivana Cepeda