Through generous donations from alumni and friends, FIT can ensure that its world-class, innovative programs provide an expanding range
of opportunities to deserving students. FIT's worldwide network of graduates—now nearly 70,000 strong, in all 50 states and in 80 countries—is one of its growing strengths. Together, the FIT community can make sure that students have access to an outstanding education and graduate ready for leadership in today's global industries.
You can support a promising tomorrow, a life changed, a world improved.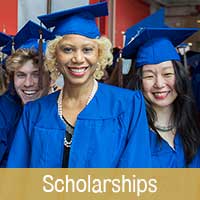 FIT is about opportunity—and it's also about access. Our rigorous programs can lead to great careers in the creative industries, and it's our mission to make them available to every student with the ability, drive, and desire to succeed in those fields.
Our goal is to ensure that no talented student is denied the benefits of an FIT education because of financial hardship. Approximately $3 million in scholarships and aid is awarded to more than 2,000 students annually, making it possible for them to pursue their dreams.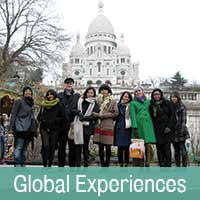 Study opportunities around the world enable students to become global citizens, at home in an increasingly international marketplace. FIT has 1,300 international students and more than 500 students studying in 13 countries. More and more students will need affordable study-abroad options in order to be prepared for the future.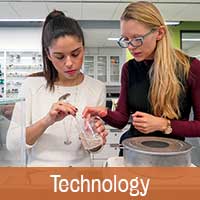 Cutting-edge technology and labs help students discover ways to create an environmentally sustainable future. In 2016, FIT students developed a biodegradable fabric out of algae and fungi, beating schools such as the University of Pennsylvania, Rensselaer, and Carnegie Mellon to win the first Biodesign Challenge. State-of-the-art facilities are needed to keep FIT in the forefront of innovation.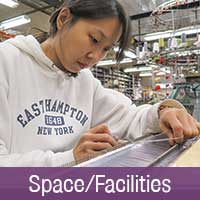 Access to rare library collections, collaborative learning environments, and new exhibition spaces provides a foundation for student research and achievement. FIT's specialized programs require exceptional resources and facilities to nurture creativity and experimentation.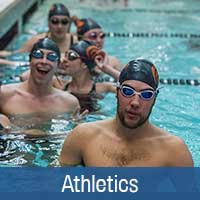 Extracurricular activities, including athletics, are an integral part of an FIT education. More than 100 student athletes represent the college in 15 sports as part of the National Junior College Athletic Association. FIT teams in swimming and diving, tennis, cross country, and volleyball have made the national top ten for the past three seasons, and individual athletes have been named All-Americans.