2 + 2 Path to a Bachelor's Degree
From AAS to Bachelor's Degree:
How 2+2 Adds Up
FIT's undergraduate programs follow a "2+2" format, which means that your education is divided into two years in an associate's degree program plus two years in a bachelor's program. And on your path to a Bachelor of Fine Arts (BFA) or Bachelor of Science (BS) degree, you get an Associate in Applied Science (AAS) degree along the way.
All students must select a major during the admissions process. So explore our programs and find the major that's right for you. Even if you intend to graduate with a bachelor's degree, you need to earn an AAS first, so begin by choosing an associate's program when you apply. It's a good idea to look at both associate's and baccalaureate programs that interest you, and see which AAS programs can lead directly to particular BFA and BS programs.
Here's How It Works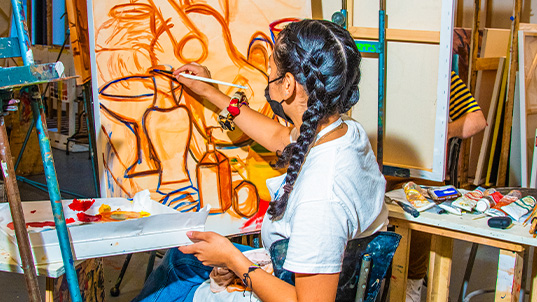 First 2:
Pick your major, and apply to an AAS program.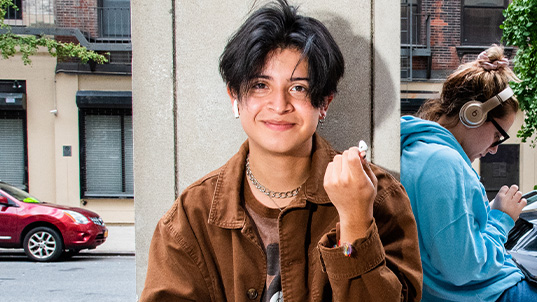 Second 2:
In the second year of your AAS program, apply to the bachelor's program of your choice.
It typically takes two years to earn an AAS. In certain FIT programs, students with enough transfer credits from another college might get their AAS in one year.
Admission to a baccalaureate program requires certain course prerequisites and a minimum GPA; BFA programs also require a portfolio. Most students apply to a bachelor's program that is the same or closely related to their associate's. If you choose an entirely different area of study, you may need additional coursework to apply to the bachelor's program.
Academic advisers are here to make sure you've met all the requirements for your bachelor's program, to help make your transition from an AAS to a BFA or BS student as smooth as possible.