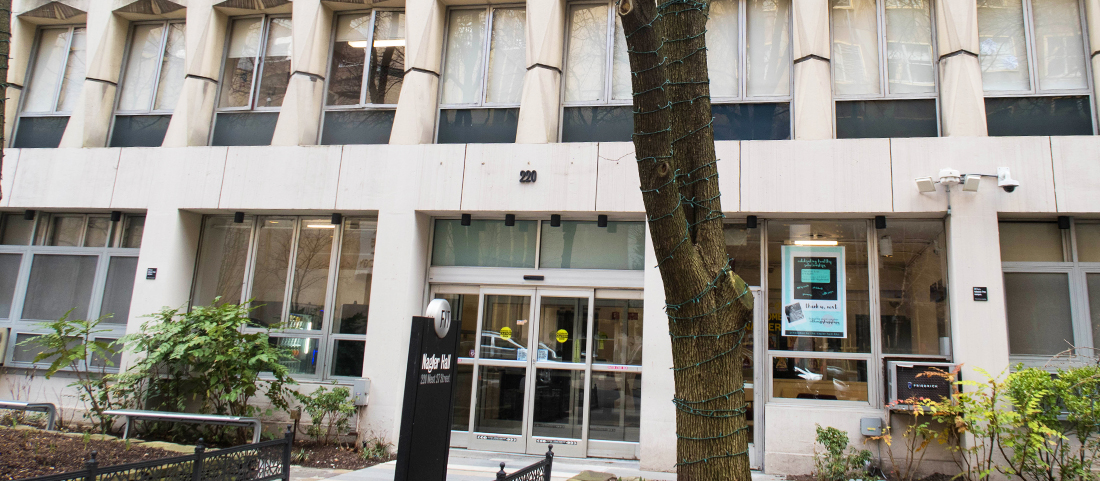 Location: 220 West 27th Street
Nagler Hall houses female students in a 10-story traditional residence hall setting.
Floors 2 - 10 each have a community bathroom and a laundry room with a washer, dryer, and refrigerator. Double occupancy rooms have an open wooden room divider that separates the room down the middle. Each room measures approximately 10' wide by 20' long. There are also a very limited number of air conditioned suites; each has a private bathroom and kitchen.
There is a TV lounge/work room and kitchen on the first floor.