CAFTA-DR Best Practices Manual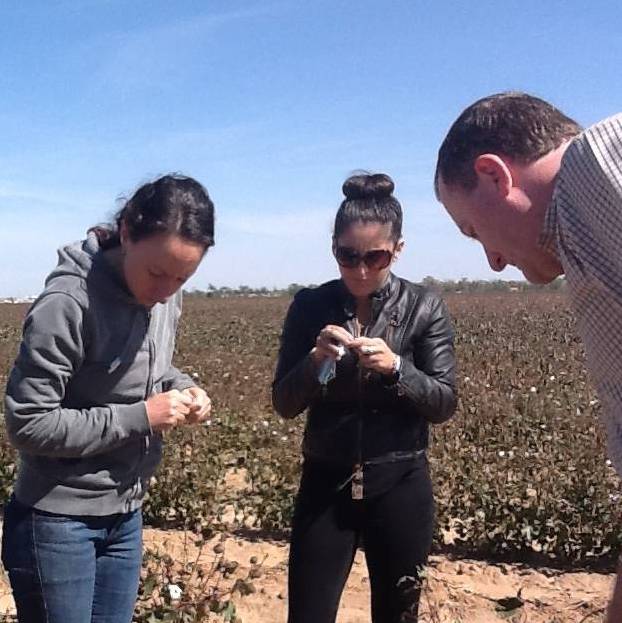 A small group of outstanding students from the Department of International Trade and Marketing completed a research project focused on best practices for the successful duty free importation of cotton apparel from CAFTA-DR countries. The team traveled to Washington, D.C., Georgia, Costa Rica, Guatemala, El Salvador, and Miami to meet with product manufacturers, an assortment of government agencies, and cotton farms in order to obtain the information necessary to best author this manual.
The United States Association of Importers of Textiles and Apparel reports that $115 billion worth of textile and apparel goods are imported into the United States annually, and account for approximately 43 percent of all duties collected by the U.S. Customs and Border Protection agency. Claims for preferential duty treatment under the CAFTA-DR agreement are made on a third of all textile and apparel goods imported.
The challenges that United States importers encounter when importing cotton textile and apparel goods under CAFTA-DR result in half of the entries under CAFTA-DR being denied eligibility and importers having to pay full duties. Such figures reflect the difficulty that U.S. importers of textiles and apparel often have preparing the documentation necessary to receive the preferential duty benefits that CAFTA-DR provides, and underscore the need for guidance on how best to proceed.
This manual is intended to map out best practices for companies to follow in order to successfully benefit from preferential duty treatment under CAFTA-DR.
Best Practices Manual: How to Import Cotton Apparel Under the Dominican Republic-Central America-United States Free Trade Agreement (CAFTA-DR) (click to view in browser or right-click to download the .pdf file)
The manual was generously funded by Cotton Incorporated; the authors are Nicole Lorden, Sophie Miyashiro, and Rachel Horowitz. The team was led by faculty advisor Professor Gina Pantastico.
Copyright 2013 by Sophie Miyashiro, Rachel Horowitz and Nicole Lorden
All rights reserved. No part of this publication may be reproduced or transmitted in any form or by any means, electronic or mechanical, including photocopy, recording, or any information storage and retrieval system, without permission in writing from the publisher.