Degree Details
FIT offers a Bachelor of Fine Arts (BFA) degree in Advertising and Digital Design. See eligibility requirements before you apply.
Our students have won prestigious awards, including One Show Young Ones Brief and ADC Awards, the D&AD New Blood Student Competition, Effie Collegiate Challenge, Communication Arts Awards, Graphis New Talent Awards, Future Lions, Adobe Design Awards, Telly Awards, Type Directors Club Awards, and Lürzer's Archive Students Contest.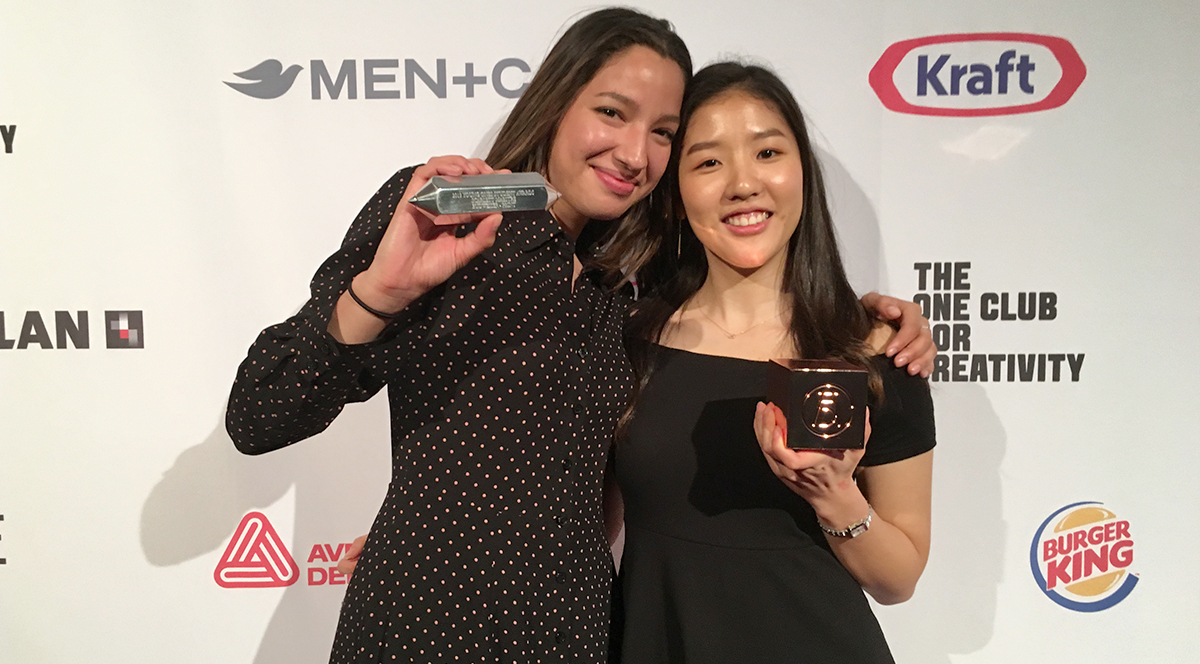 The Advertising and Digital Design curriculum prepares students for advertising and design in the digital age. You'll learn how to create work that sparks conversations and uses storytelling and engagement to shape culture, rather than just reflect it.
FIT is a pioneer in integrating advertising and digital design. In fact, this was the first Bachelor of Fine Arts program in the world to create specialized digital design courses such as Kinetic Typography, User Experience Design, Typography for Digital Content Design, and Digital Product Design. Our industry-inspired curriculum includes concept development, strategic planning, art direction, design, copywriting, creative technology, and an industry-related internship. Our curriculum also allows students to specialize in branding, copywriting, or social media—with elective credits.
You'll graduate from this program with strong conceptual, visual, and verbal skills, as well as the digital skills that are in high demand today. You will be prepared to work at the best advertising agencies and digital design studios as an art director, copywriter, digital product designer, digital content designer, app designer, branding designer, interaction or web designer, motion designer, information architect (IA), user experience (UX) designer, user interface (UI) designer, social media content creator, strategic planner, or video editor.
SHOW US YOUR WORK: A COMPETITIVE PORTFOLIO IS REQUIRED FOR THIS MAJOR
Contact Us
If you have questions about this program, please reach out.
Advertising and Digital Design
School of Art and Design
Pomerantz Center, Room D319
(212) 217-5630