Nelson Aw, FIT
Prof. Ernesto Fong, Berkeley College
Lauren Gorgano, FIT
Mohcen Haouara, FIT
Lisbeth Jimenez, TPG Architecture
Helaina Judge-Calov, FIT
Habiba Koroma, Parsons
Joanna Kraszewska, CallisonRTKL Architects
Prof. Susan Lee, City Tech
Abi Marcelo, NMA
Prof. Nicole Migeon, NMA/FIT
Martin Nolan, Genesys Engineering
Yuko Nagasue, Perkins Eastman
Prof. Carmita Sanchez-Fong, FIT
Emily Villa, FIT
Rosalind Tsang, Stern Architects
Biographies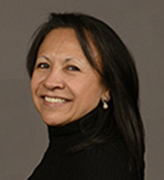 Carmita Sanchez-Fong is a Professor and Assistant Chairperson in the Interior Design Department at FIT. She focuses on the advancement of service-learning in higher education to help students master abstract academic concepts while fostering social responsibility. She spearheads the department's service-learning initiatives and is the founder of the Interior Design Relief Project and the Integrated Service-Learning Project (ISLP). She holds a BS in architecture from City College of New York (CCNY) and an MS in Curriculum Development and Instructional Technology from the University at Albany. Before joining FIT, Carmita lectured at Bernard Baruch College in NYC and worked at the New York, Washington, and London offices of Swanke Hayden Connell Architects, the architecture offices of Alan Gaynor & Co. in New York City, and was the project manager for Saniz Telecom in Ecuador and Colombia.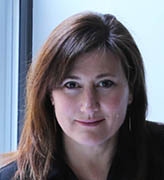 Nicole Migeon is an architect and principal of the full-service boutique design firm, Nicole Migeon Architect (NMA). She has worked in architecture and interior design for twenty years in New York City specializing in residential, commercial, hospitality, spa, and salon design. Several of the projects she has overseen have received prestigious Hospitality Design (HD) Awards. NMA's more recent projects have been highlighted in New York Magazine, Residential Architect, Hospitality Design, American Spa, and Elle Décor, among other publications. Nicole is a tenured adjunct professor at the Fashion Institute of Technology where she teaches design studios and lighting. Nicole has been one of the leading architects on this team since 2013. Nicole is a certified interior designer and member of ASID.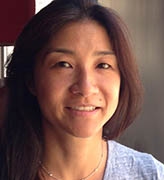 Susan Lee is an architect and adjunct assistant professor at NYC College of Technology CUNY. She has worked as an architect in San Francisco and NYC for 20 years, for such firms as SMWM, BARarchitects, Robert Stern Architects, TsAO & McKown, and Bonetti/Kozerski Studio. For the first half of her career, project types mainly included residential design, and boutique commercial and hospitality spaces. In recent years, her focus has shifted towards adaptive re-use and re-design of NYC spaces, throughout the five boroughs, for mostly religious and other non-profit organizations. Her professional role on these projects has ranged from full-service architect to owner's Project Manager. During the academic year, she teaches architectural design and digital modeling studios at CityTECH. She holds a BS in Architecture from MIT, and a Masters in Architecture from Columbia University.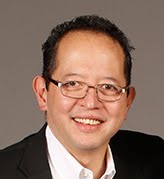 Ernesto Fong is a Licensed Architect. He holds a Masters of Fine Arts in Exhibition Design from the Fashion Institute of Technology and a Bachelors of Architecture from the City College of New York. He has worked on projects of many scales and different building types. From the small residential addition/alterations to major buildings in NY and NJ such as The 'W ' Hotel, and 515 Park Avenue in NYC. Major clients have included Brooks Brothers, Sears, Tiffany, Bruno Magli, and J. C. Penney. Since 1992 he has gradually shifted his concentration to education. He has taught at Baruch College, the Fashion Institute of Technology, and New York Institute of Technology. Currently he is a full time professor in the Interior Design Department at Berkeley College in Woodland Park, NJ.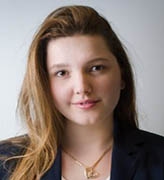 Joanna Kraszewska is an interior designer at CallisonRTKL Architects P.C. She is an FIT alumna with experience in commercial, retail and residential design. She was a team leader and project coordinator in the original group that served the families in Long Beach, NY, after Superstorm Sandy in 2013. Joanna believes the most inspired designs are created through multidisciplinary practices. She enjoys very much the opportunity to serve others by creating functional and beautiful spaces for the greater good.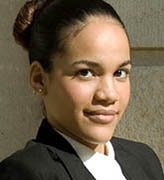 Lisbeth Jimenez is an FIT alumna and junior Interior designer at TPG Architecture with experience in residential and commercial design. She is a key member of the ISLP, working on volunteer projects since the summer of 2013. Lisbeth appreciates service learning experiences as she benefited from them herself; she works hard along with the team to assure that other students can have the same learning experience. She is an education advocate and is a teaching assistant at FIT.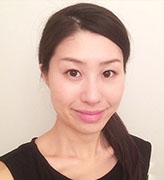 Yuko Nagasue is an FIT alumna and interior designer gaining experience as an intern at Perkins Eastman. She has been a part of the ISLP since March 2013. Yuko has a background in Interior Design, Fine Arts, and Asian Studies. Her conceptual design approaches, visual presentation skills, and work ethic has been supporting the team from the onset. Yuko shares the team's vision of service and civic duty and thoroughly enjoys improving the built environment through interior design.