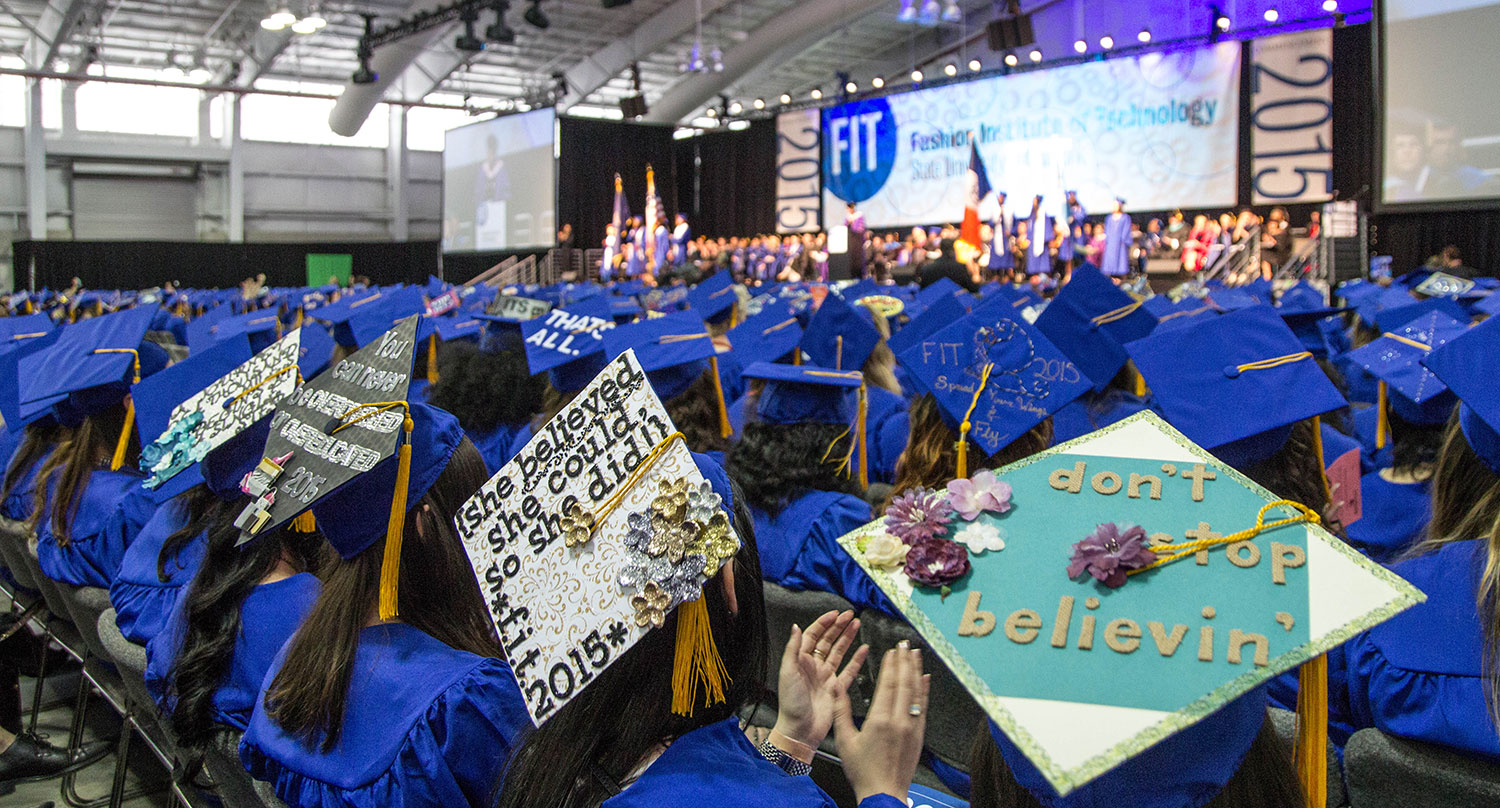 The Fashion Institute of Technology conducted its 2015 commencement exercises for all associate's, baccalaureate, and master's degree candidates on Thursday, May 21, 2015.
School of Art and Design and School of Graduate Studies Ceremony
Honorary Degree Recipient: Daniel Libeskind, Founder and Principal Architect, Studio Libeskind
President's Award for Creative Excellence: Randy Fenoli '93, CEO, Randy Fenoli Enterprises, Inc. and FIT Alumnus
Speaker: Brooke Shields, Actor, Author, and Entrepreneur

Jay and Patty Baker School of Business and Technology and School of Liberal Arts Ceremony
President's Award for Lifetime Achievement: Peter G. Scotese, Chairman Emeritus of FIT's Board of Trustees
President's Award for Creative Excellence: Joy Herfel Cronin '86, Group President of the Americas, Ralph Lauren Corporation, FIT Foundation Director, and FIT Alumna
Speaker: Marc J. Metrick, President, Saks Fifth Avenue

Speakers and Honorees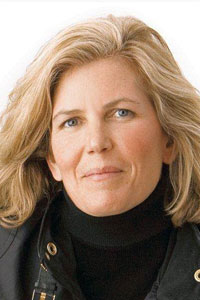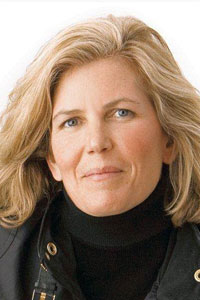 Joy Herfel Cronin
Group President of the Americas, Ralph Lauren Corporation, FIT Foundation Director, and FIT Alumna
Presidents Award for Creative Excellence
Joy Herfel Cronin is group president of the Americas at Ralph Lauren Corporation. In this role, Cronin oversees the sales, planning, retail development, marketing, and finance teams across all wholesale divisions and outlet stores. This expansive portfolio spans multiple brands and product categories.
With the company since 1989, Cronin has developed and led some of its largest and most profitable businesses, and has overseen the expansion of the Ralph Lauren brand from its roots in men's apparel to a complete lifestyle offering, including women's, children's, and home. With experience in various merchandising, planning and sales roles, she leads with a deep understanding and a holistic view of the business, and carefully balances brand and business considerations to make decisions that best serve both.
Cronin is highly regarded within the company, not only as an exceptional leader who delivers results, but also as a passionate advocate for key topics, such as diversity, mentoring, and talent development. Outside the company, she is respected for her approach to partnership with retailers and is universally recognized as one of the industry's best and brightest talents.
She is a graduate of SUNY Oneonta and FIT, and is a member of the Board of Directors of the FIT Foundation. She lives in Connecticut with her husband and their three children.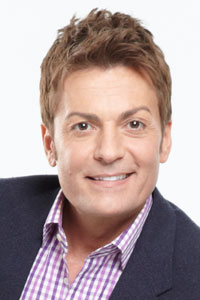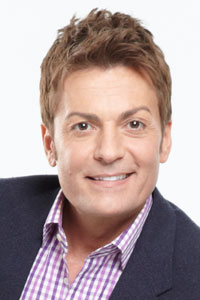 Randy Fenoli
CEO, Randy Fenoli Enterprises, Inc. and FIT Alumnus
Presidents Award for Creative Excellence
Randy Fenoli has made it his life's mission to educate, elevate, and empower brides and to help them realize their own personal beauty.
Born on a cattle farm in Southern Illinois, Fenoli is the youngest of seven children. Driven by his fascination for design, Fenoli taught himself to sew at age 9. His interest in fashion led him to FIT, where he won a number of awards for design and achievement. After graduating, he launched two bridal collections: Randy Fenoli for the Diamond Collection and Randy Fenoli for Dressy Creations. He is the recipient of two DEBI (Design Excellence in the Bridal Industry) awards, the most prestigious recognition for bridal designers. From 2007 to 2012, he was fashion director of New York's Kleinfeld Bridal Salon where he consulted with nearly 15,000 brides a year.
Today, as the star of TLC's Say Yes to the Dress, Big Bliss, Randy Knows Best, and Randy to the Rescue, Fenoli is seen by millions of viewers each week. He has appeared as a guest on many television shows, including Good Morning America, Today, The View, The Rachael Ray Show, Extra, Get Married, and The Martha Stewart Show. He has also co-hosted Toronto's number-one-rated talk show, The Marilyn Denis Show, and served as the main correspondent during TLC's live British royal wedding event coverage from Times Square. Outside the bridal arena, Fenoli served as a fashion commentator for the Associated Press on the 2010 Academy Awards red carpet.
Fenoli frequently speaks at bridal shows, giving advice to brides through creative and entertaining stage presentations and personal consultations. As a respected member of the bridal industry, he also speaks at many major industry events across the globe.
As a writer and contributor, Fenoli is often featured and quoted in many publications such as People, Parade, and In Touch and in nearly all of the bridal magazines, including Brides, Martha Stewart Weddings, and Bridal Guide. Besides posting his own blog, Fenoli often acts as a contributor to other websites and blogs, including TheKnot.com and TLC.com. In 2011, he released his first book, Its All About the Dress, the ultimate guide to shopping for a wedding gown.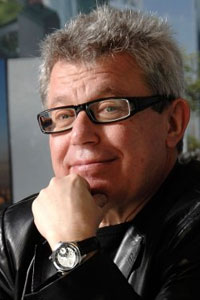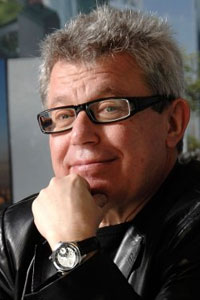 Daniel Libeskind
Founder and Principal Design Architect, Studio Daniel Libeskind
Honorary Degree Recipient
Daniel Libeskind is one of the leading architects working today, responsible for some of the most innovative buildings of our time, including the Jewish Museum in Berlin and the original design for the World Trade Center site. Libeskind's buildings are not only visually stunning, but have the power to inspire feelings in their visitors. Smithsonian magazine has praised his astonishing ability to translate meaning into structure. He is recognized for his commitment to international understanding and his contributions to our shared cultural heritage, and his work is emblematic of design we live with every day.
As a child, Libeskind was a musical virtuoso, raised in Poland, Israel, and the Bronx. He studied architecture at Cooper Union, and devoted his early career to teaching. In 1989, he won a competition to build a Jewish museum in Berlin his first building, and one that revealed his genius. He designed a zigzag, zinc-covered structure that from the air looked like an abstract Star of David. By the time it was completed, in 1999, it was one of the worlds most talked-about architectural works.
The success of the Jewish Museum foretold what would become Daniel Libeskind's greatest gift: the ability of his buildings to physically embody emotion. My work is about preconstruction as well as construction, Libeskind says. Its about everything before the building, all the history of the site. To prepare for designing the World Trade Center memorial, Libeskind read the Declaration of Independence and the Constitution, as well as Walt Whitman's poetry. He proposed leaving the footprints of the original Twin Towers untouched. The buildings placement allowed light to fill the plaza from 8:46 a.m., when the first plane hit, to 10:28, when the second tower fell. Though another architect completed the project, the structure reflects Libeskind's design.
Libeskind's work is global, ranging from Los Angeles to Abu Dhabi to Warsaw to Hong Kong, and includes the Denver Art Museum, the Royal Ontario Museum in Toronto, and the Military History Museum in Dresden. Libeskind's pro-bono projects include replacing a youth center in Gulfport, Louisiana, that was destroyed by Hurricane Katrina, and redesigning two villages in Sri Lanka after the 2004 tsunami. He has designed a media center for Hong Kong's City University and Crystals at CityCenter, a retail complex in Las Vegas. For him, designing malls, which many architects see as pedestrian, is as meaningful as his higher-profile work. Why shouldn't these buildings be wonderful? he says. You don't judge a society by its museums and its palaces. You judge it by how people live.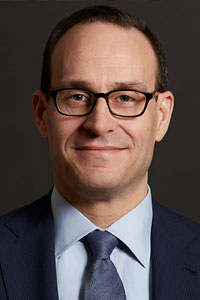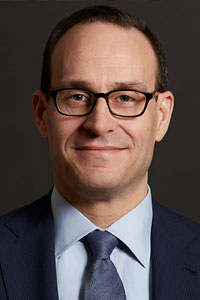 Marc J. Metrick
President, Saks Fifth Avenue
Commencement Speaker
Marc J. Metrick was named president of Saks Fifth Avenue in April 2015. A highly accomplished retail industry executive with deep experience in strategy, business development, merchandising, marketing, operations, and finance, Metrick has served in senior leadership roles at Saks Fifth Avenue and Hudson's Bay Company for over a decade.
Most recently, Metrick was HBC's executive vice president and chief administrative officer, reporting to the Office of the Chairman, where he developed corporate strategies for all of the company's banners and sat on HBC's executive committee.
Metrick played an instrumental role in HBC's 2013 acquisition of Saks and has subsequently focused on developing the strategic plan that Saks is now successfully pursuing to position the business for leadership in the international luxury sector. The strategy includes elevating the brand experience; substantially building SaksFifthAvenue.com as part of a seamless all-channel offering; strategically expanding the Saks store base both in the U.S. and into Canada; and the integration of Saks into the HBC business to realize over $100 million in synergies. He joined Hudson's Bay Company in 2012 as EVP chief marketing officer, where he oversaw both the marketing and the e-commerce businesses for Hudson's Bay and Lord & Taylor.
Metrick spent the first 15 years of his career at Saks, ultimately becoming its chief strategy officer before joining the leadership team of HBC. Beginning his career in Saks Fifth Avenues Executive Training program in 1995, he moved quickly into senior roles in both merchandising and strategy.
Metrick has a Bachelor of Science degree in Business Administration from Boston University. He sits on the Board of Phoenix House.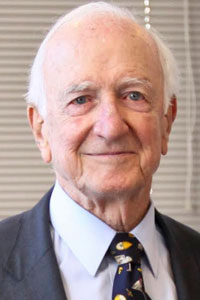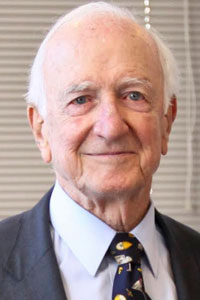 Peter G. Scotese
Former President and CEO of Springs Mills and Chairman Emeritus of FIT's Board of Trustees
Presidents Award for Lifetime Achievement
Born to humble circumstances in Philadelphia, Peter G. Scotese graduated from the Girard School for orphaned boys during the Great Depression and worked his way through the University of Pennsylvania's Wharton Evening School of Business. During World War II, he was commissioned as an officer in anti-aircraft artillery and then transferred to the infantry, where he volunteered as a paratrooper, served in the European Theater, and won the Bronze Star and the Purple Heart with Oak Leaf Cluster.
His textile career began in 1947, when he joined Indian Head Mills, Inc., where he rose from salesman through a succession of general management positions to become a vice president. In 1963, he joined Federated Department Stores, serving as chairman of the Milwaukee Boston Store Division and as a corporate vice president. He went on to become a leader in the textile industry as head of Springs Mills, Inc., a major manufacturing company; during his 12-year tenure as president and CEO, sales tripled and earnings quadrupled.
Scotese has served as a director for a long list of major corporations, including such firms as Bell & Howell Company, Congoleum Industries, and DeVry, Inc. A recognized authority on corporate governance, Scotese speaks, writes, and consults on topics ranging from executive compensation and top management succession to problems affecting family-owned businesses.
With a deep commitment to the arts, Scotese guided a sizable expansion of Springs Mills support for the arts. He has served as a vice chairman of the Metropolitan Museum of Arts business committee, and is a past member of the Museum of Modern Arts photographic committee. He has supported a wide range of civic, community, and business activities, including the Boys and Girls Clubs of America. Scotese joined FIT's Board of Trustees in 1970 and served until 1996, the final 13 years as chairman; when he stepped down, the board unanimously named him chairman emeritus. Among his many efforts at FIT, Scotese galvanized support to fund the colleges state-of-the-art student computer facility, now named in his honor.
Scotese has been recognized with countless awards, including, in 1981, the prestigious Horatio Alger Award, a national award that recognizes business leaders who have risen from humble beginnings. In 1983, he was named Textile Man of the Year by the Textile Section of the New York Board of Trade; and in 1999, the Home Fashion Products Association designated him a Dean of the Industry. In 1982, Scotese received an honorary Doctor of Textile Science degree from the Philadelphia College of Textiles and Science, and FIT granted him an honorary doctorate in 2004.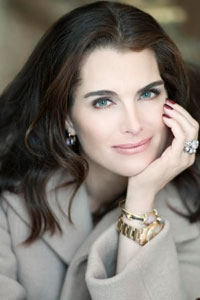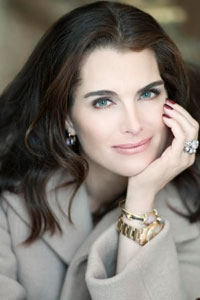 Brooke Shields
Actor, Author, and Entrepreneur
Commencement Speaker
Brooke Shields began her career at only 11 months of age when she was selected as the Ivory Snow baby, and by age 3 she was a runway model. Shields won her first acting role at age 9, and went on to win fame starring in Louis Malle's "Pretty Baby," the Palme D'or Award winner at the Cannes Film Festival, and the coming-of-age tales "Blue Lagoon" and "Endless Love." As a model, Shields has graced the covers of hundreds of magazines, most notably Time, where she represented "The 80s Look."
Shields has also maintained a successful television career. Her work on the NBC hit "Suddenly Susan" garnered her a Golden Globe nomination, and she received an American Comedy Award nod for her guest role on "Friends." She is the recipient of five People's Choice Awards, and has starred in NBC's "Lipstick Jungle," in addition to guest appearances on a wide range of shows. This fall, Shields will lend her voice to the new Adult Swim animated series "Mr. Pickles."
Shortly after graduating from Princeton with an honors degree in French literature, Shields made her Broadway debut as Rizzo in the hit musical "Grease," for which she earned the Theatre World Award in 1994. She went on to star in "Chicago," "Wonderful Town," "Cabaret," and "The Addams Family," all of which earned her rave reviews. Her autobiographical cabaret act, "In My Life," was also critically acclaimed. In 2012, Shields starred with Richard Chamberlain in an adaptation of "The Exorcist" at the Geffen Playhouse in Los Angeles.
Shields is the best-selling author of several books, including The Brooke Book, On Your Own, and the highly publicized and critically acclaimed Down Came the Rain: My Journey Through Postpartum Depression. She tapped into her experiences as a mother, branching out into the world of children's books, penning Welcome to Your World, Baby and It's the Best Day Ever, Dad! for Harper Collins. Her latest book, There Was a Little Girl: The Real Story of My Mother and Me, published in 2014, quickly became a New York Times best seller.
In addition to her career, Shields continues to be a strong advocate for women's issues and for keeping the arts alive in schools.