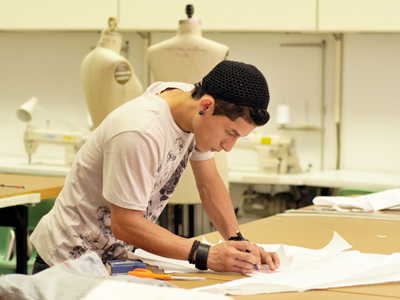 FIT offers a two-year Bachelor of Science degree program in Technical Design. See eligibility requirements before you apply.
The curriculum covers the technical elements of grading, marking, and specs. You'll learn about the critical relationship between technical design and the production and manufacturing cycles. Emphasis is placed on developing skills in digital imaging and using industry-specific grading and marking software.
In hands-on classes, you will learn to:
apply pattern corrections
develop computerized flat patterns
create tech packages
determine whether finished garments meet specs
understand the role of sourcing, logistics, and compliance
use various technologies used for pattern corrections and details
The program challenges your creative and technical skills. A required internship offers an opportunity to apply your skills in a professional setting. As part of the senior project, you will develop innovative technical design solutions for specific product lifestyle stages.