Degree Details
FIT offers a two-year Bachelor of Science degree program in Technical Design. See eligibility requirements before you apply.
FIT's BS in Technical Design is the first program of its kind in New York City and in the SUNY system. Technical designers make sure a garment has the right size and fit and conforms to industry specs and standards. With these skills, FIT students have the opportunity to engineer garments that will improve someone's life.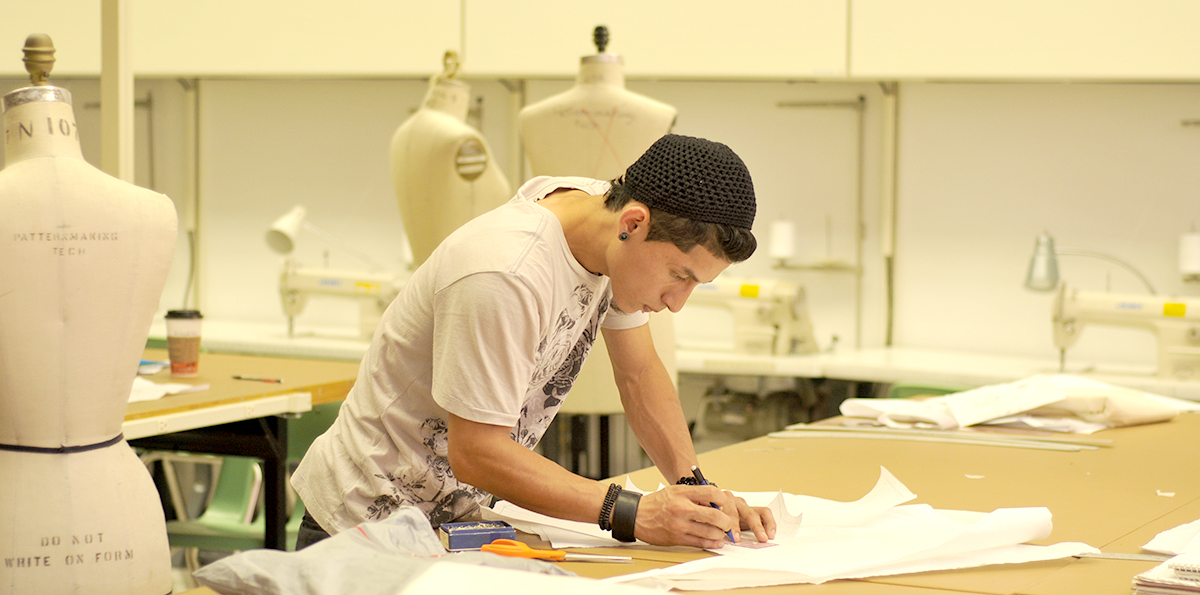 The curriculum covers the technical elements of grading, marking, and specs. You'll learn about the critical relationship between technical design and the production and manufacturing cycles. Emphasis is placed on developing skills in digital imaging and using industry-specific grading and marking software.
In hands-on classes, you will learn to:
apply pattern corrections
develop computerized flat patterns
create tech packages
determine whether finished garments meet specs
understand the role of sourcing, logistics, and compliance
use various technologies used for pattern corrections and details
The program challenges your creative and technical skills. A required internship offers an opportunity to apply your skills in a professional setting. As part of the senior project, you will develop innovative technical design solutions for specific product lifestyle stages.
Prerequisites
This program has prerequisites for applicants. You must have completed the following bridge courses or their equivalents before beginning the Technical Design bachelor of science degree program.
Exceptions: If you have an AAS from a fashion design or menswear design school, you will have already taken these courses or their equivalents.
Please note that FIT AAS students receive priority admissions consideration.
Contact Us
If you have questions about this program, please reach out.
Technical Design
Jay and Patty Baker School of Business and Technology
Business and Liberal Arts Center, Room B436
(212) 217-4415