COVID-19-Related Information
FIT faculty and staff members are currently working remotely.
Visit fitnyc.edu/campusreturn for the most recent developments regarding 2021 summer and fall sessions.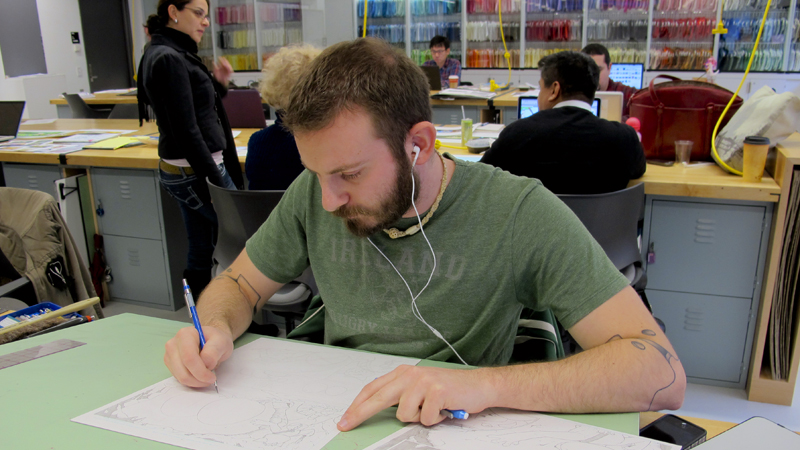 Toy Design at FIT: Fun follows function
There are 67 million children in North America, and annual toy sales top $24 billion ($67 billion worldwide). Translation: There is tremendous opportunity for creative, well-prepared, socially responsible designers who produce toys that respect and honor children.
In this program, you will learn to create safe toys that entertain, educate, and inspire kids, from infants to tweens. In an environment that simulates a toy-industry facility—including a high-tech workshop with a professional model-making shop and a product library of toy catalogs, games, stuffed animals, and toys—you will study child development and psychology, design and engineering of hard and soft toys, game design, model making, product materials, and safety considerations. You'll create three-dimensional renderings using industry-standard computer applications. And you will understand the business of toys, from manufacturing to branding and promotion.
Courses are taught by industry professionals in a team-teaching format that simulates an on-the-job, cooperative design environment. Students become so immersed in the industry that even before graduation many have designed toys that are already on store shelves.
Highlights
FIT offers the worlds first and foremost accredited bachelor's degree program in Toy Design.
The program is endorsed by the Toy Industry Association, the the 950+ member not-for- profit trade association representing all businesses involved in creating and delivering toys and youth entertainment products for kids of all ages.
Alumni have designed numerous toys for such popular product lines as Tickle Me Elmo, Barbie, Meccanoid, Bakugan, The Littlest Pet Shop, Star Wars, Teenage Mutant Ninja Turtles, and Doc McStuffins.
FIT's New York City location gives you industry access. The annual International Toy Fair is held here, and numerous Toy Industry Association members are located within five miles of campus.
In this program, you will:
learn from industry leaders at weekly meetings with CEOs and executives.
gain real-world experience through an internship at a major toy company, such as Disney, Fisher-Price, Spin Master, Alex Brands, Hasbro, Mattel, LEGO Systems, Nickelodeon, and Toys "R" Us. Many graduates are hired by the companies that sponsor them as interns.