Art and Design Gallery
The exhibition space showcases the work of students, faculty, and distinguished alumni, as well as invited guest artists.
Exhibitions
The Art and Design Gallery is open from 9 am until 5 pm, seven days per week. The gallery is located at the northwest corner of Seventh Avenue and 27th Street.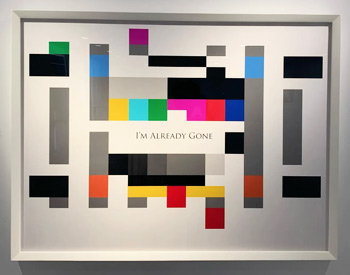 June 18 - July 18, 2022
In Pictures
This summer group show features unique sculptural installations, figurative-based
photography, interludes of painterly abstraction, and a photograph in words
without a picture.
All artworks on display, as is the mission of the Gallery, are from recent graduates, faculty members, alumni, and invited guest artists:
Anika Boduch
Rubens Ghenov
Carter Guthrie
Kayla Houdek
Shepherd Jin
Rachel Klinghoffer
Rikamarie Mantaring
Millennia Nan
Annabel Timothy
Allison Wade
Sandra Woodland
Thanks to Sally Morgan Lehman, director, Morgan Lehman Gallery, NY, and Jaclyn Burke for co-curating this exhibition.
----------
The Black View:
A virtual exhibition displayed via the large screen
The Black View, sourced from an open call organized by FIT's Black Student Union, discusses the work of BIPOC members in the FIT community.
The artists include Dane Tewari, Christien Lamoth, Yamilet Almonte, Racquel k. Jones, Keanu Williams, Kailee Finn, Alexis CrokerBenn, Thermal Taveras, Tigidankay Saccoh, Genique Smith, Lauryn Reeves, Kyle Reynolds, Genia Charles, and Nia Jackson.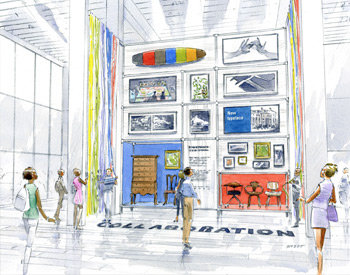 August 15 - September 25, 2022
By Design: Collections, Public Art and Spatial Experience – Lobby
Craig Berger, Chair, CDP and Spatial Experience Prof. in collaboration with Keith Helmetag, designer, will create an immersive, spatial, digital, illuminated installation with sound elements. This installation is an exhibit about physical placemaking and will be used as a teaching tool.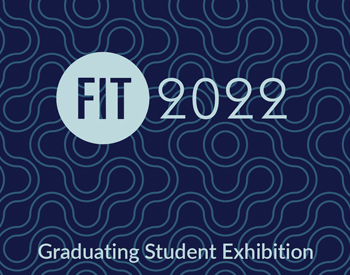 May 17 – May 29, 2022
FIT Art and Design
2022 Graduating Student Exhibition
This 2022 Graduating Student Exhibition (GSE) presents the work of more than 600 student graduates in 16 areas of study from the School of Art and Design. The work is the culmination of each student's unique experience in FIT's diverse, challenging, and demanding undergraduate art and design programs. Featuring juried, award–winning, and thesis projects, this presentation is the manifestation of several years of research, experimentation, critical thinking, and artistic proficiency. The Graduating Student Exhibition advances the college's philosophy that integrates practice in industry with theory and teaching inside the studio.