Art and Design Gallery
The exhibition space showcases the work of students, faculty, and distinguished alumni, as well as invited guest artists.
Exhibitions
The Art and Design Gallery is open from 9 am until 5 pm, seven days per week. The gallery is located at the northwest corner of Seventh Avenue and 27th Street.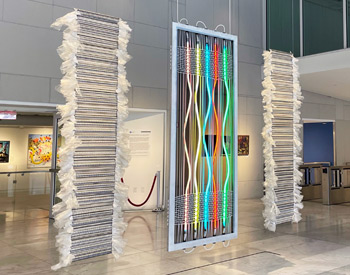 November 16, 2022 – January 29, 2023
Creative Industry:
The Alumni Journey
Lobby and Gallery
Diverse in medium, this exhibition spotlights the career trajectories of several illustrious FIT alumni, highlighting their innovations and interesting journeys through the creative industries. Co-curated by Troy Richards, dean for the School of Art and Design, and Alumni Relations' Kseniya Baranova, the work on display features photography, fashion, video, weaving, wallpaper, graphic design, and painting.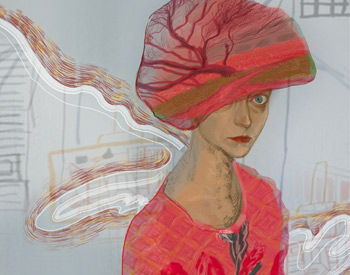 December 7, 2022 – January 29, 2023
A Work of Art:
Fashion Design AAS Exhibition
This Fashion Design AAS exhibition takes inspiration from defining moments in art history and reflects fine art's influence on fashion.
Included are works selected for Critic Awards by industry mentors who have worked alongside students throughout the semester—two in fashion illustration and three in apparel design.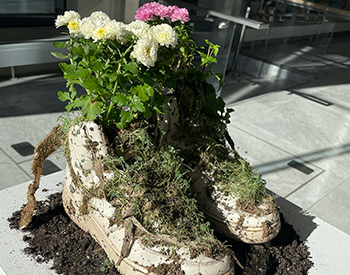 October 10 - November 6, 2022
Resurgence:
The Ingenuity of Artisan Work and
Hand-crafted Objects
Lobby and Gallery
Resurgence showcases the ingenuity of artisan work and hand-crafted objects from textiles, jewelry, and decorative accessories. Contributors to this show include FIT alumni, faculty, and students, as well as finalists from the 2022 Global Eco Artisan Awards, a recognition given by the AGAATI Foundation.