COVID-19-Related Information
FIT faculty and staff members are currently working remotely. If you have questions about Entrepreneurship, please email [email protected].
Visit Fall Return 2021 for the most recent developments regarding the fall semester.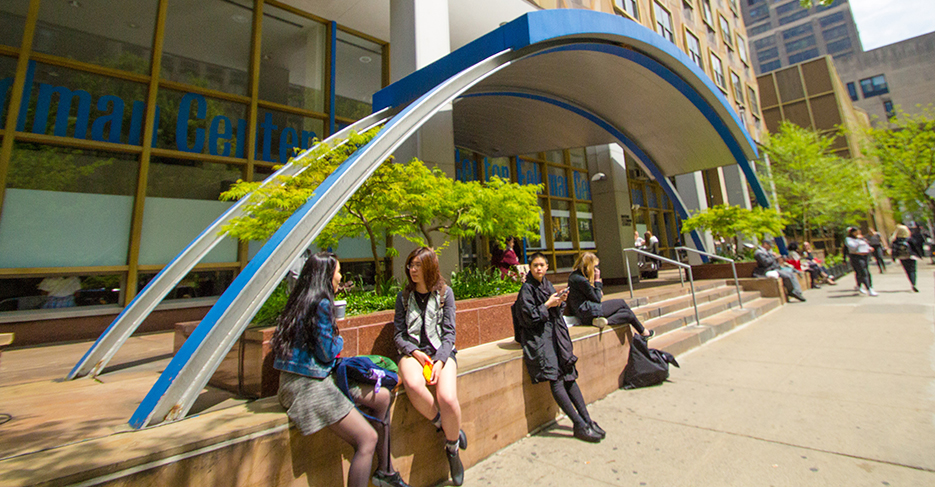 Calling all Entrepreneurs, Intrapreneurs, and Omnipreneurs
You're a person who wants to make a difference. A leader. A person who wants to explore outside your comfort zone. You're passionate about design and fashion—and you have a mind built for business. Your goal: to recognize the opportunities in the rapidly changing fashion and design industries and to hone the most relevant and timely business skills needed to turn these opportunities into business successes.
The FIT Entrepreneurship program aims to address the real-life demands of today's marketplace. Throughout the world, and across the United States, new business creation by entrepreneurial, independent business owners is a major driver of economic growth. For their executive training programs, leading retailers are seeking more candidates who strive to create and to innovate, candidates who are not afraid to think different and solve new problems. And prominent designers have their eyes on college graduates who are comfortable managing the creative process and want to assert their "intrapreneurial" skills inside an existing corporate setting.
To respond to a fashion business environment that is going global, going viral, and going places it's never gone before, we designed this major to train a new generation of fashion industry thought leaders. Our graduates will help revitalize mature operations, bring new thinking, new products, and original ideas to the table through solo projects, and increase market share across the spectrum of fashion-related markets and industries. So whether your interest is starting your own business, working independently inside an established company—or ultimately doing both as an "omnipreneur"—your FIT Entrepreneurship training will enable you to join a new, dynamic workforce that's as savvy on the creative side of fashion as it is sophisticated in business.
Highlights
The Entrepreneurship program provides an option for students who want to: become impactful members of society, learn how to manage creativity and become more innovative in business, learn how to build a sustainable enterprise, and who want to make a difference in their business careers.
Students will work directly with key executives in fashion retailing, wholesaling and design, venture capitalists, and will have the opportunity in their capstone project to fully develop a business proposal for critique by renowned members of the entrepreneurship and venture communities.