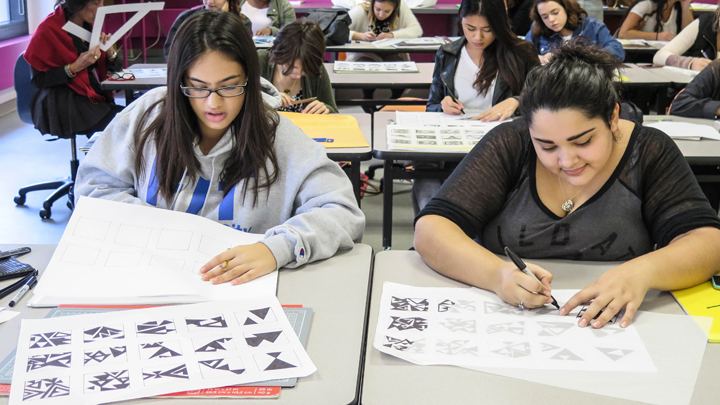 This minor is open to students in the School of Business and Technology and School of Liberal Arts and Sciences only.
Design today is a multidisciplinary collaborative field where business leaders, managers, and marketing specialists work closely with teams of designers, writers, and developers to accomplish goals. These goals range from small projects to complete business strategies.
The Design Thinking minor was created for non-designers who are intending to work in the design industry or with designers, either as business developers, retail managers, account managers, or strategic planners.
You will learn how design research (history, trends, best practices, and existing practice review) can be incorporated into an analysis and design strategy. You will learn how to develop a design strategy by creating a communication and management approach that integrates the talents of designers in different fields.
Minor Coordinator: Eric Daniels, Pomerantz Center, Room B451
Requirements
Curriculum requirements can be found in the undergraduate catalog, along with course descriptions and prerequisite information.
» Curriculum Requirements for the Design Thinking Minor
Current curriculum requirements are intended for students declared after Fall 2022. If you have already declared your minor, please speak to your academic advisor for assistance.