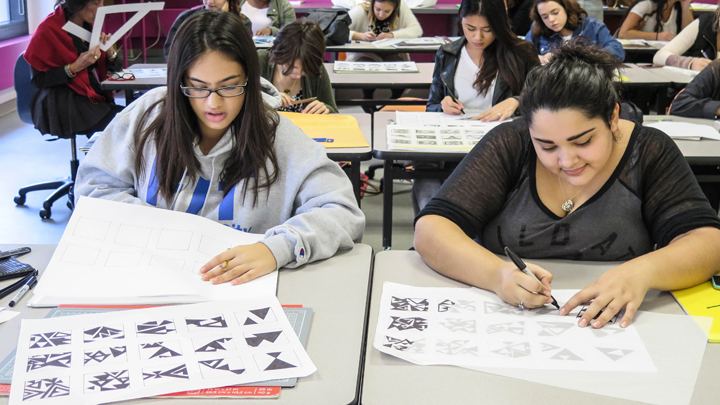 Integration of Art, Copy, and Technology
Students who have completed the two-year Communication Design Foundation AAS program may apply to this two-year Advertising Design Bachelor of Fine Arts (BFA) program.
The Advertising Design program teaches students to succeed in advertising's new creative partnership, in which art director, copywriter, and technologist work together to communicate messages that get attention and persuade consumers to respond and take action.
In this program, students work in teams to generate ideas for media, such as print, billboards, interactive, and TV. They explore creative content for online films, video games, live events, ambient media, web platforms, books—or media they invent themselves.
You'll gain skills in concept development, strategy planning, art direction, design, copywriting, and creative technology, along with a strong liberal arts education. The program concludes with a senior project that is juried by industry professionals and faculty for exhibition. You'll graduate prepared to work in the new digital age of advertising.
Highlights
New York City is the advertising and design capital of the world, and home to over 4,000 agencies.
You'll be connected to the industry through field trips, internships, and faculty with successful careers in the field.
Students have won awards in the One Show Young Ones, the Art Directors Club, the D&AD student competition, and the

Lürzer's

Archive Students Contest in recent years.
The One Club student chapter and the Art Directors Club provide access to events, lectures, awards shows, and networking opportunities with leading professionals.
In this program, you will:
gain experience through an internship at a major agency, such as BBDO, Deutsch, DDB, FCB, Grey, and Kirshenbaum Bond Senecal + Partners, Rosetta, Saatchi & Saatchi, and Y&R.
prepare a portfolio including print, TV, and web projects, to showcase your strengths to potential employers.