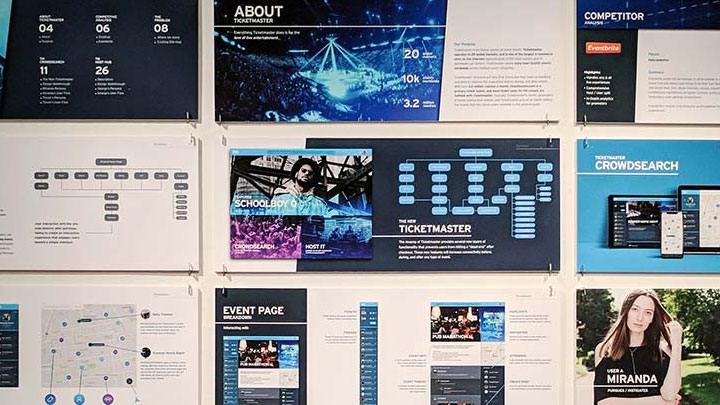 The Creative Technology minor offers an opportunity for students who are interested in expanding and exploring their technological knowledge and experience in technology-enabled design. This minor equips students with fundamental skills in digital design to reflect contemprary culture and utilize cutting-edge technologies
The Creative Technology minor is open to all students in the Schools of Art and Design, Business and Technology and Liberal Arts.
Co-Coordinator: C. J. Yeh, Pomerantz Center, Room D315
Co-Coordinator: Christie Shin, Pomerantz Center, Room D319
Requirements
The successful completion of the five courses detailed below, with a minimum 2.5 GPA.
The minor must be completed prior to graduation.
You are encouraged to complete the first 4 minor requirements from the list before registering for the required CT 441 Creative Technology Lab.
If only three classes have been completed, you must be registered for the fourth class or be in the process of completing the fourth class before registering for the required CT 441 Creative Technology Lab.
Prior to registering for CT 441 Creative Technology Lab, please contact minor co-coordinator C. J. Yeh or co-coordinator Christie Shin.
| Course | Credits |
| --- | --- |
| CT 200 Content Design and Research | 2 |
| CT 244 INTRO TO WEB DESIGN (PREREQUISITE: CT 200) | 2 |
| AD 364 DIGITAL MEDIA ADVERTISING (PREREQUISITE: AD 216 OR ad217 CT 200) | 2 |
| CT 411 DESIGN AND INTERACTION (PREREQUISITE: CT 244 or instructor approval) | 2 |
| REQUIRED CAPSTONE COURSE: CT 441 CREATIVE TECHNOLOGY LAB (PREREQUISITE: DECLARATION OF MINOR AND COORDINATOR APPROVAL) | 2 |
Semesterly course offerings are subject to change. Please check the website for course descriptions and prerequisite requirements.