An 8-Week Certificate Program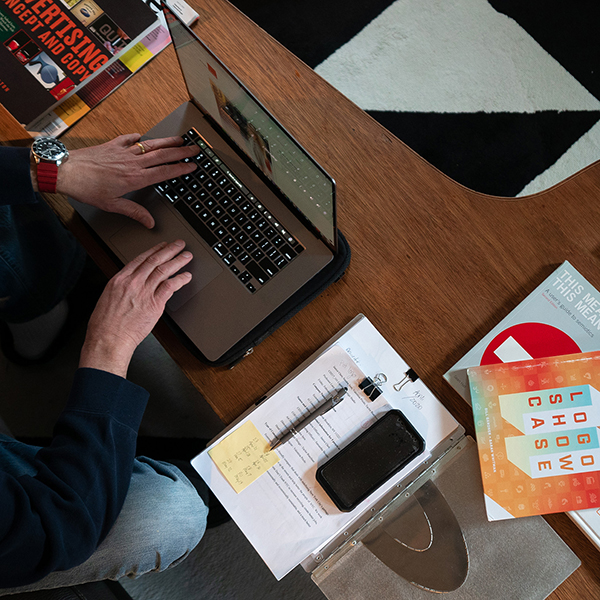 Fall 2021 Dates (Remote Online)
DDD 001: TBA
Time: Every Wednesday, 6pm to 9pm EDT
Tuition: $1,450 - $1,610
Online Platform: Webex
Digital media and big data have transformed the branding, marketing, and advertising landscape as we know it. No longer can a creative team attribute their design choices to their instincts. When it comes to selling through work to clients, they expect customer data to drive their creative strategy at every level. In this new landscape where we know more about customers than ever before Data-Driven Design has quickly become an essential competency for brands. Analysts and designers alike are being tasked with creating content that is inspired by real people and real data. This class was created to train professionals to utilize data to develop, refine, and optimize their creative work across a campaign lifecycle; ultimately delivering timely, engaging content, and measurable results.
Over the course of 8 weeks, you'll work in interdisciplinary teams to develop a book building case study across a campaign lifecycle. Through this process, you'll learn to leverage social and digital analytics tools from defining measurable business goals to insight gathering and audience segmentation, to creative campaign development, to create A/B optimization tests. This class is taught by industry professionals and features a notable list of guest lecturers who'll ground your learning in real-world expertise and knowledge.
This program is a Synchronous and Collaborative Remote Experiential Learning™ (SCREL™) Certificate Program. Unlike traditional distance and online learning models, SCREL enables real-time interactions between faculty, industry professionals. In addition, our intimate maximum class size of 14 students will enable in-depth discussions and exchange of ideas to maximize your learning experience and results.
This course is designed for professionals at all levels who want to learn how to use data to drive their design process, measure their work's business impact, and target, test, and optimize content in real-time. Whether you're a trained designer who is unfamiliar with how to use data to inform your creative process or a trained analyst who is not quite fluent in design terminology and wants to learn to use data to drive business intelligence at your company -- this course is for you.
Technology Requirements: High-speed internet connection; a design-grade laptop or desktop computer that is capable of running the latest browser and streaming media; and built-in or external webcam and speakers.
---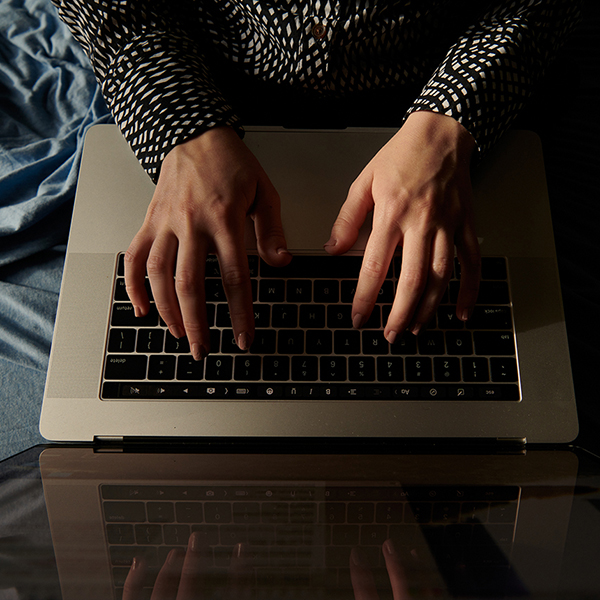 What You Will Learn
Learn how to map business goals to measurable social and digital metrics
Learn how to use social analytics and search trends to inspire your design process and create timely, culturally relevant work
Learn how to use data to create audience profiles and data-driven creative work
Learn how to use data to inform channel activation plans
Learn to set key performance metrics for your design work and how to measure its success
Learn how to conduct A/B style testing and how to measure and optimize performance using social analytics simulator
What You Will Get:
A book-building case study that shows how you applied the core learnings across a campaign lifecycle from defining business goals and KPIs to insight gathering, to creative development, to going live, to A/B creative optimization tests and ultimately measuring success.
Meet Our Faculty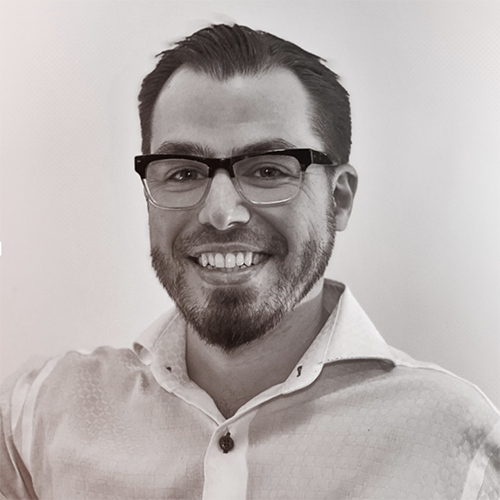 Chris Gerne
Partner / Creative Director, Radically Simple Marketing
Chris Gerne is a UX design leader focused on building thoughtful, data-driven businesses. His career has spanned from angel startups to agency services. As a designer & developer, Chris has a proven track record of launching new platforms and digital products. With a business-minded approach, his creative teams operate with the information and autonomy to make value-based decisions. Over the past 15 years, his democratized data systems have helped small & large firms focus on what matters — creating exponential growth, $100M acquisitions, & fundamentally human experiences.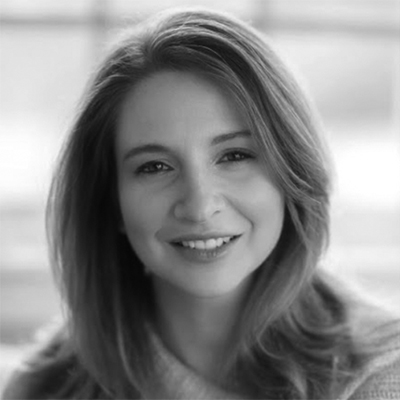 Vanessa Cameron Bidetti (Guest Lecturer)
Connections Strategy Director and Adjunct Faculty
Vanessa is a whole-brain thinker with a diverse background in audience insights, technology, and design thinking. She has expertise in creating innovative, customer-inspired content and experiences across channels. Vanessa also has an entrepreneurial spirit and maker mind. In 2015 she launched Tribespotted, a mobile trendspotting app (launched on the App Store in 2015.) For the past decade, Vanessa led connections planning on an array of integrated global teams on clients from Dell, to L'Oreal, to Chevrolet and Shiseido. From small and scrappy to big and complex companies Vanessa prides herself in creating strategic plans to right-size client needs and goals. Her hybrid background in business and design enables her to act as a bridge between strategic thinking and creative problem-solving. Vanessa loves digging into the data and is adept at partnering with business stakeholders and collaborating with all manner of makers and producers.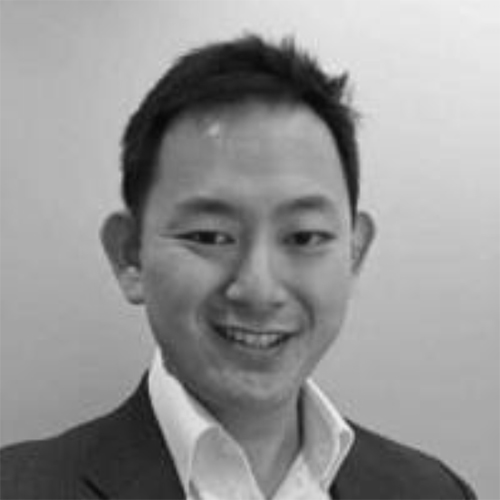 Chris Ee (Guest Lecturer)
Manager Analytics and Platforms, Verizon
Chris Ee started his career in search marketing, where he found that understanding people's online behaviors and putting numbers behind the "why" laid the foundation for brands to remain relevant in today's digital age. With over 10 years of digital experience across social, search, paid media, and consumer research, he aims to bridge the gap between paid, owned, and earned media and show that analytics isn't always boring.
Chris applied his analytics-driven approach for 5 Super Bowl war-rooms in real-time (and the one-of-a-kind 36-hour live-stream on Facebook.)
Some of his most notable work informed packaging for a major candy brand, which resulted in a 2% lift in sales for a category that had been declining 4% that year. Chris has also led global research projects with data-driven design being a central tenet for many of the clients he has worked on. His client roster includes Exxon Mobil, Mars (Snickers, Skittles, etc), Samsung, and the Empire State Building. He also has a passion for helping startups scale on the side.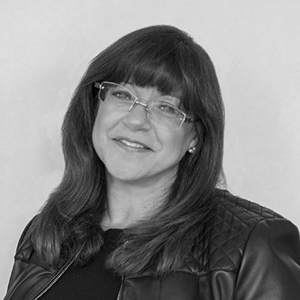 Carole Irgang (Guest Lecturer)
Co-Founder, Radically Simple Marketing
Carole Irgang is a C-Suite marketing professional having held positions at global agencies, global marketing organizations and and as founder of her own marketing consultancy, Red Shoes Marketing. Carole is a results-oriented business leader who has built and reinvigorated some of the world's great brands including Pantene, Barilla Pasta, Godiva, Avon, Downy Fabric Softener, Kraft Foods, and GoDaddy.
Carole has held senior leadership roles at several global marketing organizations including IBM, GoDaddy and Kraft Foods. At IBM, Carole was an Executive Partner leading the Consumer Products and Retail sectors helping marketers to transform their marketing organizations through data, technology and better customer experiences. She is the winner of the Product of the Year Award from the Business Intelligence Group for a ground-breaking marketing ecosystem platform for PepsiCo globally. The platform enables PepsiCo to take a manual approach to marketing and completely digitize the approach and gain real time insights and results. At GoDaddy, Carole was tasked with reinventing the brand and creating a consumer-focused marketing organization. In addition to creating one of their most successful business driving Super Bowl campaigns in less than 10 weeks, Carole also led the company transformation to a consumer-first organization.
As the SVP of Integrated Marketing Communications at Kraft Foods, Carole was an agent for change driving an aggressive innovation agenda and elevating marketing acumen across the company. In addition to overseeing advertising, media, digital, promotions & packaging for the company globally, Carole created the first ever Marketing Innovation Fund, Digital Hot House Program, Innovation Immersions and led the corporate efforts to globally re-brand Kraft. As an Executive Vice President at Grey Worldwide & MediaCom, Carole helped some of the world's largest marketing companies like P&G, 3M, and Novartis develop smart, relevant and compelling business and advertising ideas for their products.
Her expertise in brand marketing strategy, brand identity, and communications strategy cuts across product categories from Beauty to Feminine Care, Food to Pharmaceuticals and Household Products to Snacks & Beverages and Technology and Industrials. Carole was named a Woman to Watch by Ad Age. Today Carole sits on the Advertising Educational Foundation Board and the ANA's Talent Forward Alliance. She is also an advisor to Next Gen HQ the leading young entrepreneurs platform, as well as being a member of the Mercy College School of Business Advisory Council.
---
Why FIT?
Certification from a world-renowned college

Classes taught by top industry experts
Our focus is on helping you transition or advance your career
Our team-teaching methodology maximizes learning outcomes
Curriculum Designed

by award-winning educators
Synchronous and Collaborative Remote Experiential Learning
FIT's SCREL programs were developed by award-winning faculty members from FIT's Creative Technology & Design (CT&D) subject area and Center for Continuing and Professional Studies (CCPS). It provides a hands-on learning experience that simulates the workflow of online collaboration and global teamwork, which is becoming a standard in the contemporary creative industry.
Synchronous: Real-time remote lectures, demonstrations, and discussions for instant feedback and dynamic exchange of ideas.
Collaborative: Adaptation of industry-standard tools that enable real-time online collaboration and teamwork.
Experiential: Hands-on experiential and project-based learning in which students actively explore real-world problems and challenges and acquire a deeper understanding of the subject.
---
Center for Continuing and Professional Studies (CCPS)
FIT's CCPS offers credit and noncredit courses in fashion, business, design, computer technology, and marketing, as well as a range of certificate programs to help you enter and advance in the fashion and related industries. With short seminars, multi-session courses, and flexible schedules, you can learn at a time and pace you can manage and afford.
Creative Technology & Design (CT&D)
The CT&D program area was founded with a mission to elevate students' understanding of advanced design concepts as well as their command of cutting-edge technology, CT&D at FIT provides a flexible curriculum and an empowering transdisciplinary learning environment. Our pedagogical goal is to nurture the next generation of creative technologists who will design digital products, platforms, and creative solutions that improve people's lives.
CT&D Advisory Board
C.J. Yeh, Founder / Founder and Managing Partner, Cynda Media Lab
Christie Shin, Partner / Design Director, Cynda Media Lab
Paul Kim, Vice President of Strategy, North America HQ at Samsung Electronics
Allison Ceraso, President and Chief Experience Officer, Havas Health Plus
Marcin Ramocki, Chairman, MFA in Media Arts, New Jersey City University
Akiko Rokube, Creative Director, PwC Experience Center
Jennifer Bruno, Director of Product, Fusion Media Group
Ben Morejon, Creative Director, Anomaly