COVID-19-Related Information
FIT faculty and staff members are currently working remotely.
Visit Fall Return 2021 for the most recent developments regarding the fall semester.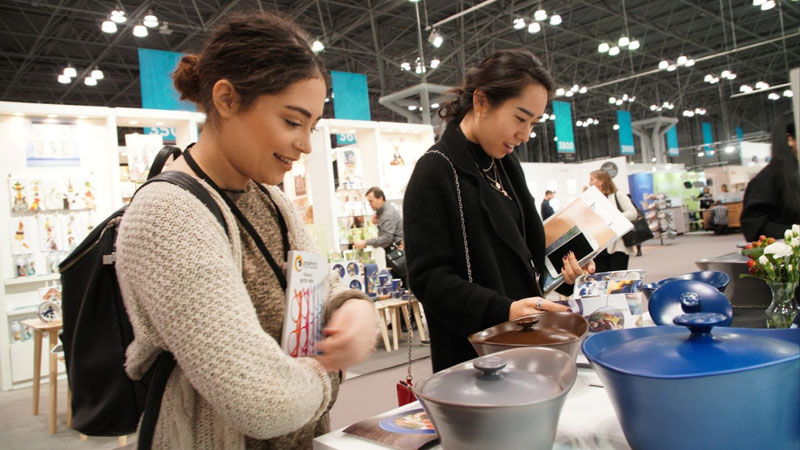 Home furnishings, textiles, and housewares: fashion and innovation for how we live
Home Products Development explores the materials, manufacturing, merchandising, and marketing of the home products industry.
Home products is a multibillion-dollar global industry that shapes the way we live in our homes. From the creative to the functional, this industry constantly translates ideas into products that drive the consumer market and transform the home environment.
The Home Products Development major offers a project-based curriculum that addresses the contemporary realities of the home products industry and cultivates critical skills in the areas of emerging trends, product development, marketing, integrated business strategies, and presentation. Through hands-on projects and applied research, you will learn to put ideas into action and develop forward-thinking approaches in all aspects of home products.
You'll benefit from a small, collaborative academic environment with a high level of alumni and industry involvement. Visiting New York City showrooms and attending major trade shows, such as NY Now, NY Home Textile Market Week, NY Table Top, Highpoint Market, International Home & Housewares Show, and Maison et Objet, you'll gain real industry experience in fostering your career.
Highlights
This unique program focuses on the three major home industries: home furnishings, home textiles, and housewares.
New York City is your campus—offering showroom field trips, guest lectures, industry events, and internships that provide first-hand experience.
Strong industry and alumni ties that translate into internship and career opportunities.
Industry related projects that combine creative skills and analytical thinking.
In this program, you will:
have the opportunity to travel to Chicago, North Carolina, and Paris, France.
observe consumer and market trends influencing the home industry.
make strong industry connections that count.
experience the industry first-hand.