We invite our community to celebrate FIT's 75th year by using this specially created suite of materials in your FIT communications through fall 2020. Students Hira Ali and Tyisha Kellman designed the system under the direction of professors C.J. Yeh and Christie Shin.
» Download logos, patterns, and/or the complete and detailed 75th Anniversary Style Guide (.pdf)
The ideal size for the Master Logo is 3 inches or above. In scenarios where smaller logo is necessary, the size can be scale down to 1.75 inches. This logo should never be used at a size below 1.75 inches.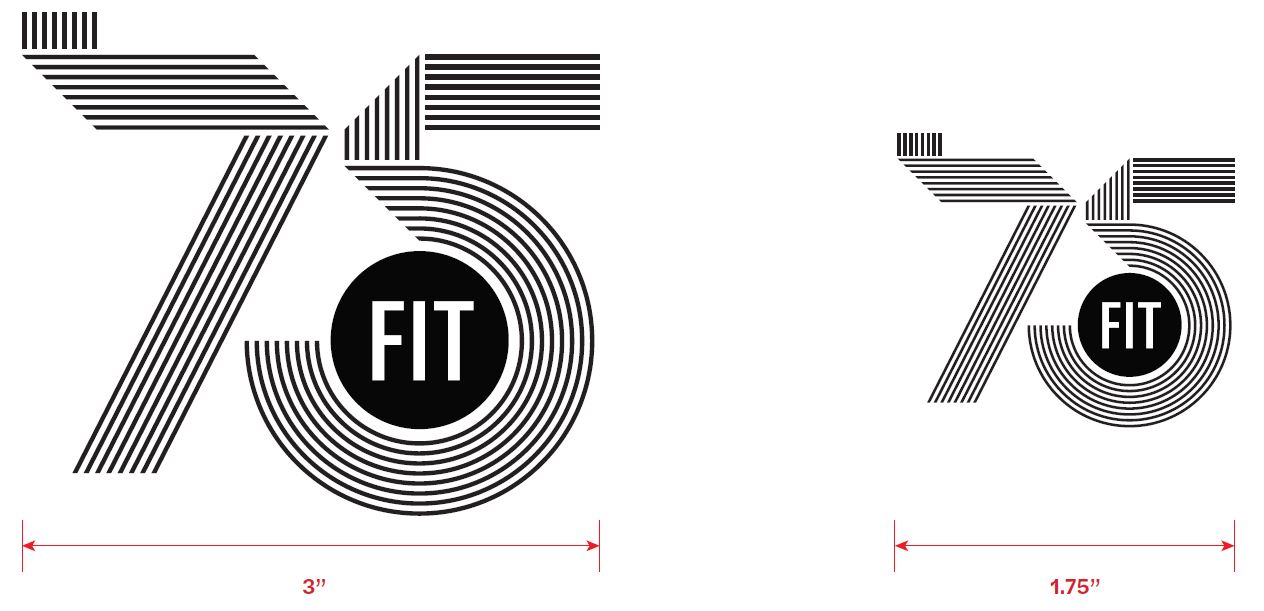 Minified Design
A minified design was carefully crafted for design applications that require the Master Logo to be scaled down to a size between 1 and 0.5 inches. This minified design should never be used at a size above 1 inches or below 0.5 inches.

Safe Space
Every line and angle in the Master logo is carefully drafted to ensure the maximum legibility and, at the same time, achieves a visual style that is both sophisticated and refined. The structural relationships in this design should never be altered or adjusted, and the diagram above is a visualization of the required safe space for the logo.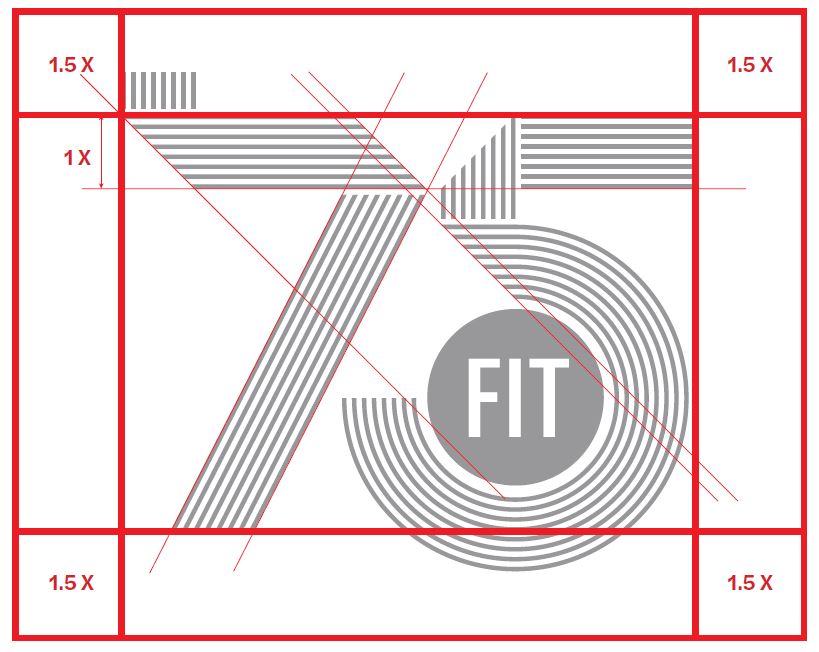 Cropping Rule
The graphic ribbon can be cropped to provide a sense of infinite canvas in design. However, the official FIT logo must be detached from the graphic ribbon for this kind of design application. The official FIT logo should not be cropped.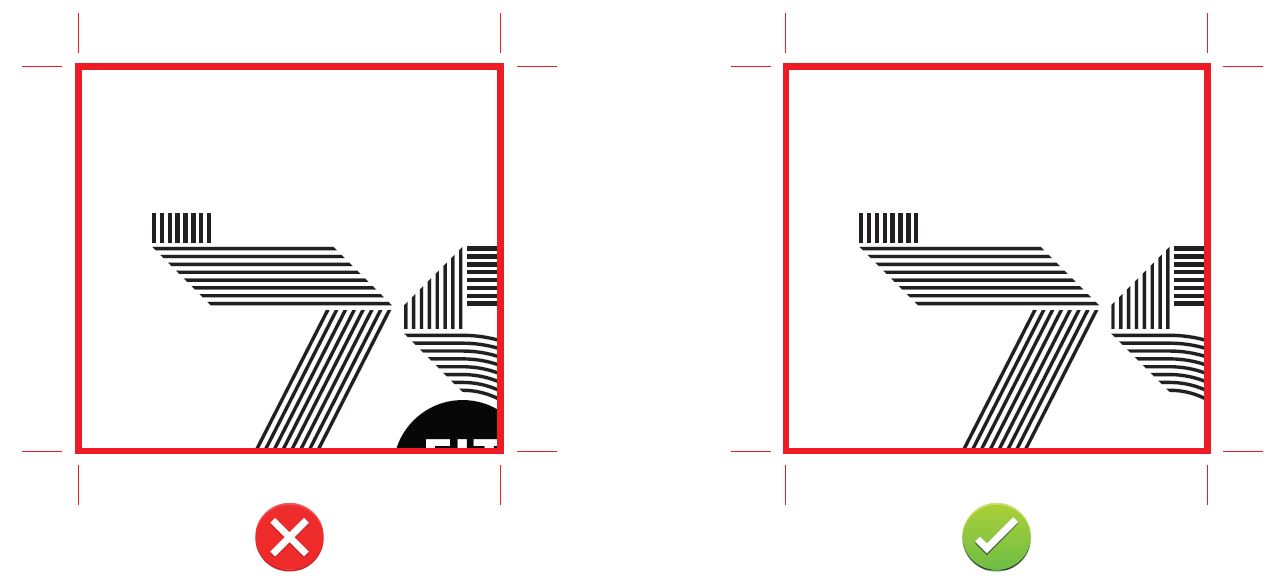 The anniversary design system adapts the Neutrals Palette from FIT's new brand identity guidelines. For high-end productions, our recommendation is to use bright silver foil or metallic ink (Pantone 10102) to replace Gray 6 specified in the FIT brand identity guidelines.
In design applications that will benefit from more lively color palettes, the official FIT 3 Key Colors Palette and Adaptive Color Palette can be used. Please refer to the FIT's brand identity guidelines for detail information about these two color palettes.
Monochromatic Color Rule
Color expressions, including gradient, are embraced by this design system; However, the color applications should be kept within a monochromatic space and never mixed colors in the same logo mark.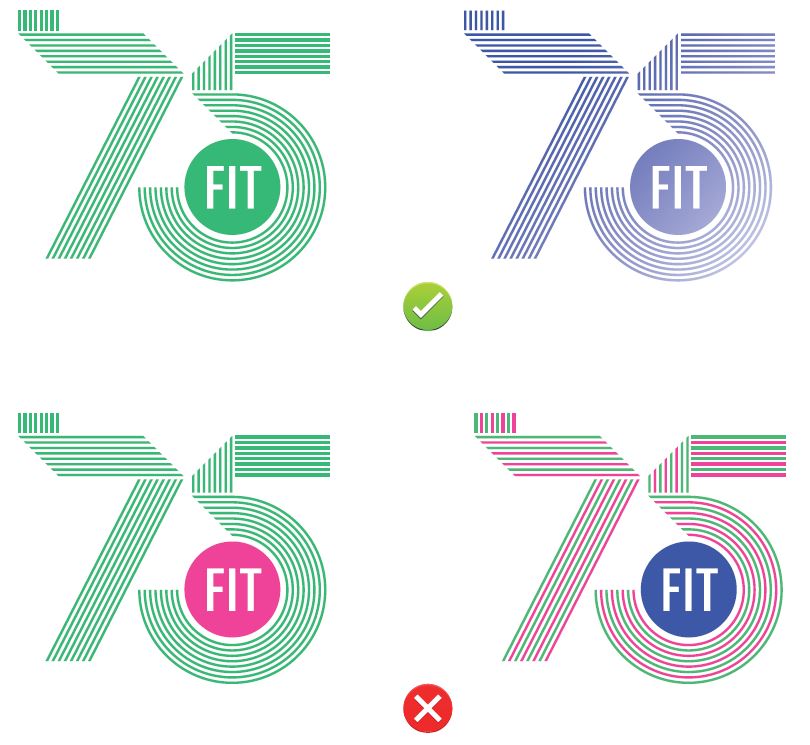 Concentric Rings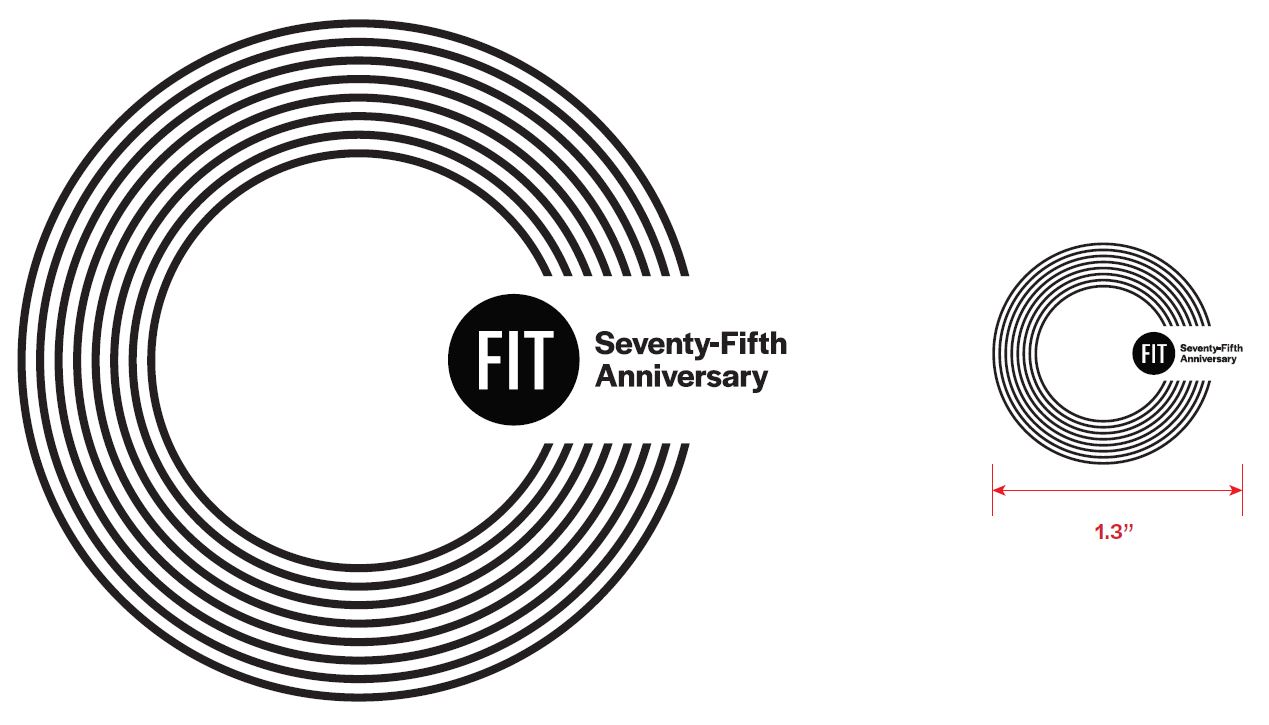 Strip Banner

In order to maximize the usage of FIT's 75th anniversary identity system, there are a variety of ways to combine the anniversary design expressions to other logomarks throughout the brand hierarchy system outlined in the official brand identity guidelines.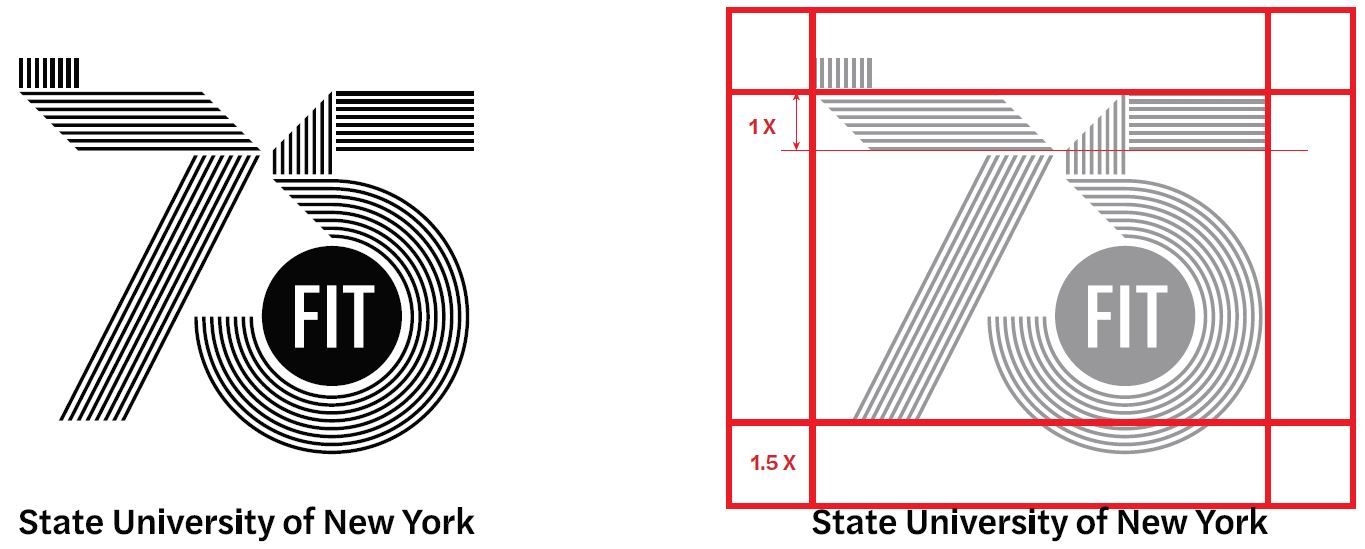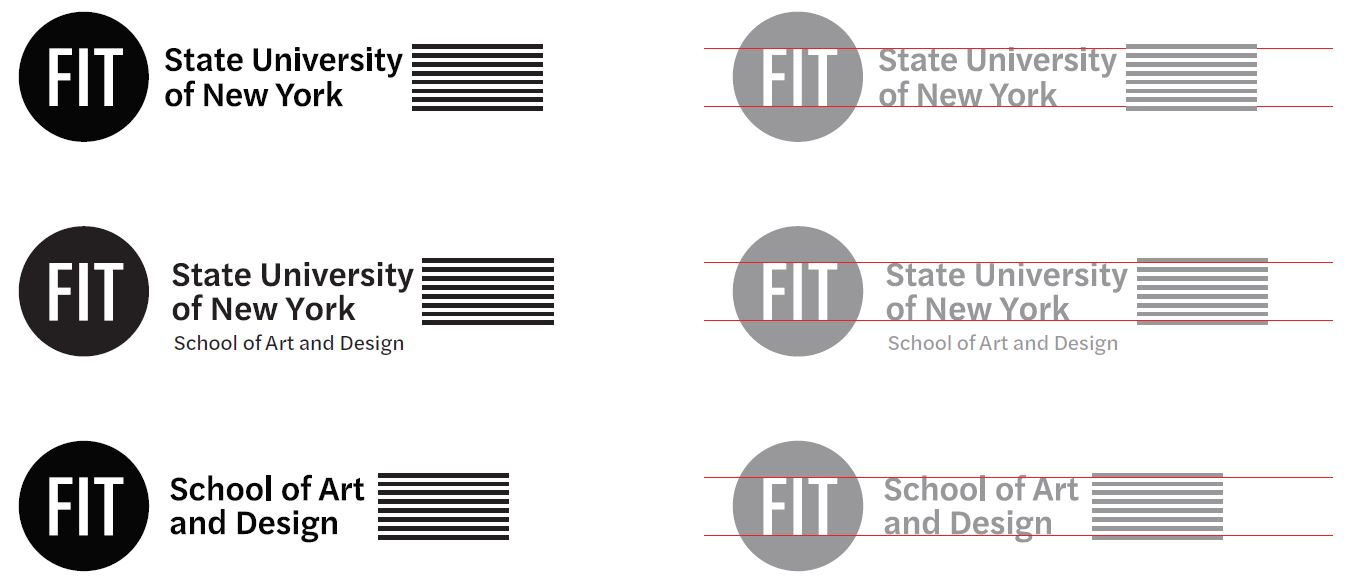 A vector template is available for designers to assemble new patterns for their designs. When constructing a new pattern, it is important to remember the figure-and-ground relationship should never be altered.
While it is not necessary to use 8 lines at all times, you are required to use a minimum of 4 lines in order to maintain the ribbon-like quality. In addition, this design system calls for a geometric and structured design style, therefore, organic shapes and overlapping or layering of lines are prohibited.