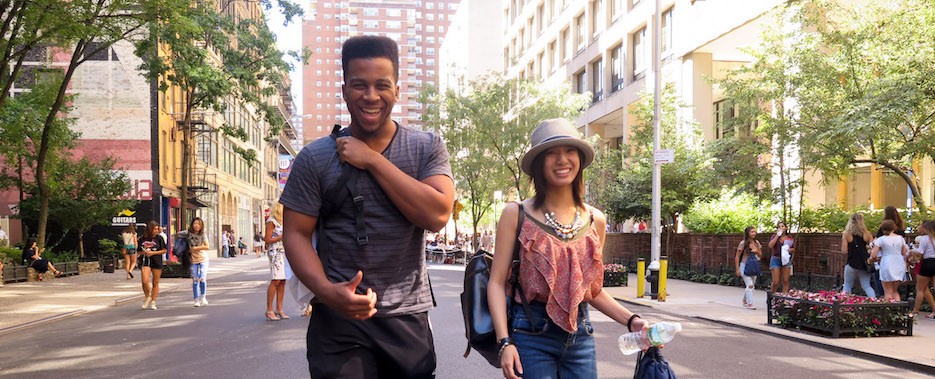 The Fall Open House is designed especially for prospective students and families who are interested in learning more about FIT.
Explore FIT's 29 undergraduate majors in fashion, visual arts and design, business, film and media, and the liberal arts
Meet current students and FIT faculty members
Speak with representatives from the admissions, financial aid and student life offices
Join a student-led tour including a residence hall, specialized classrooms, and much more
Click the link below to register. Please note the event schedule is the same on both Saturday and Sunday.
SATURDAY: October 12, 2019
School of Art & Design - School of Liberal Arts register here
School of Business & Technology students register here
SUNDAY: October 13, 2019
School of Art & Design - School of Liberal Arts register here
School of Business & Technology students register here
Inline Code 22640