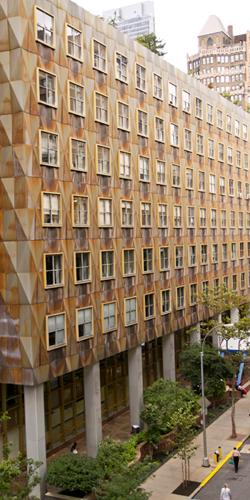 FIT's benefits department is responsible for administering the college's employee Health Care Plans (Aetna), Retirement Savings Plans, Flexible Spending Account Plan, Life Insurance Plan, Long-Term Disability Plan, Commuter Benefit Plan, Employee Wellness Programs, and assisting employees in navigating retirement from FIT.
FIT benefits information for Full-Time Faculty, Staff, and Administrators
FIT benefits information for Part-Time Faculty and Staff
Benefits Team:
Monica Lemkowitz - Director of Benefits
• Responsible for overall administration of FIT employee benefit plans.
Diana Reyes - Benefits Coordinator
• Contact with questions about FIT's benefit plan offerings, adjunct faculty and part-time staff health care premium reimbursement, and FIT's Employee Wellness Program.
Jing Wu - Senior Benefits Specialist
• Contact with questions about FIT's benefit plan offerings and for information about applying for long-term disability benefits.
Luminita Ganshaw - Benefits Representative
• Contact to prepare for retirement from FIT or with questions about retiree benefits.
Cherese Hill-Cartagena - Time and Leave Specialist
• Contact with questions about medical and family leave-related requests, other leave requests, and online attendance system issues.

UCE of FIT Welfare Trust Fund Benefits
The UCE of FIT Welfare Trust Fund benefits include dental coverage, a legal services plan, Health Advocate Program, optical reimbursement, and hearing aid benefits for all employees. Also included are prescription drug coverage and sickness and accident disability benefits for full-time employees, and health care options for part-time employees. Please send an email to Anne Golden, the Welfare Trust Fund Manager, if you have questions or need more information.


FIT's Benefits Department:
333 Seventh Ave., 16th Floor
Benefits Help Line: (212) 217-3670
Fax: (212) 217-3652
Email: [email protected]

When emailing the Benefits Team, please include your FIT employee identification number.