Disability Support (FIT-ABLE)
Fostering an environment where everyone at FIT can thrive.
FIT-ABLE: Here For You
Wondering what accommodations are available? Find out everything you need to know.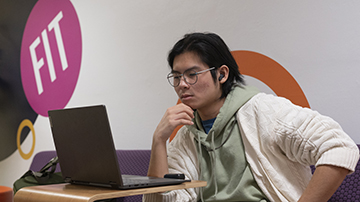 Registering with FIT-ABLE & Documentation Requirements
Ready to register with FIT-ABLE? We'll need a bit more information, which is all kept private, to better understand your needs. The process is quick and simple, just follow the steps listed and let us know how we can help!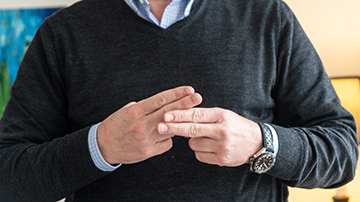 Academic Accommodations and Services
Reasonable accommodations based on a disability level the academic playing field and may apply in the classroom, for testing, or getting around the physical spaces on campus.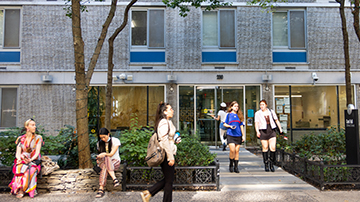 On-Campus Housing and Dining Accommodations
Seeking accommodations in the residence halls? FIT-ABLE can help facilitate that.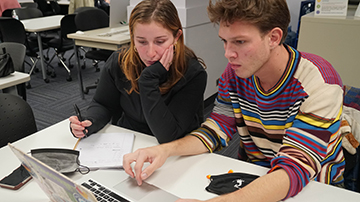 Accessibility and Extra Student Support
Learn more about how FIT-ABLE can help you thrive at FIT.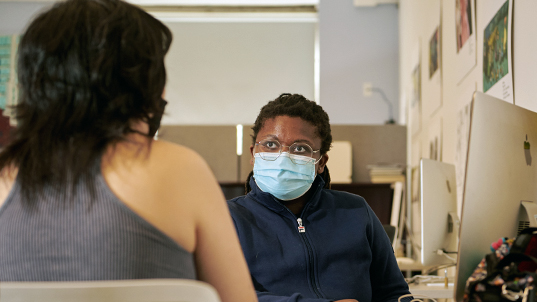 Alternative Testing Services
Everything you need to know about taking exams in the FIT-ABLE office.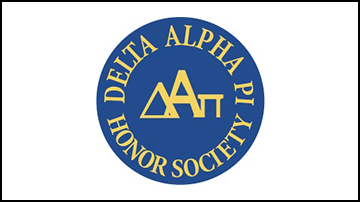 Delta Alpha Pi Honor Society
Develop leadership skills, promote disability awareness, and mentor fellow students. It's a great opportunity to get involved.
We'll Make FIT Fit for You
Whether you are seeking help registering for accommodations or simply want to learn about your options, the Office of Disability Services (FIT-ABLE) is here for you.
FIT-ABLE ensures equal access for students with disabilities through accommodations that contribute to holistic learning and development.
Through thoughtful educational and residential programming, FIT-ABLE strives to enhance community awareness of disability issues to promote a deeper understanding of student needs. This allows everyone to thrive in an inclusive, engaging environment.
Students with disabilities who are admitted to FIT are eligible to benefit from the support services provided by FIT-ABLE for free. All communication is kept private.
For comprehensive information about the accommodations and services our office provides, please review the Disability Accommodations and Support Services Policy.
Seeking Help? Let Us Know!
Keep in mind that accommodations from other schools (high school included) do not automatically transfer to FIT. If you would like accommodations, please contact us so we can work with you. We look forward to hearing from you! Registering with our office is not mandatory. You only need to register if you wish to have accommodations in your classes and on campus.
If you would like a sign language interpreter in order to meet with us, fill out the Interpreter Request Form. Or contact the FIT-ABLE office for this or any other accommodation.
Check Accommodations or Request Services
If you are a current student registered with FIT-ABLE or a faculty member, please click on the FIT-ABLE login button below to check accommodations or schedule an appointment or exam.
More Resources
Find out more about the accommodations that are available and the ways to find support.
Contact Us
Office of Disability Support Services (FIT-ABLE)
Dubinsky Student Center, Room A570
Monday-Friday, 8 am–5 pm. Wednesday, 5pm - 10pm (exam proctoring only)