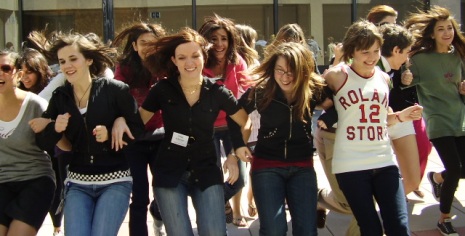 The Presidential Scholars program is open to all majors and gives you an opportunity to interact with your peers from around the globe who are pursuing different career paths. The students in the program participate in the following special activities.
Liberal Arts Honors Courses
From Creative Imagination: Theory and Process to History of New York Architecture to Politics in the Middle East, these one-semester courses stimulate your mind and creativity.
Monthly Colloquia Series
Speakers at the monthly dinner colloquia have included an expert on immigration discussing the city's changing demographics, opera singers from the New York City Opera, and a director presenting her Academy Award winning documentary film.
Freshmen Retreat
Every fall, freshmen honors students participate in a fun-filled retreat, which includes team building activities and explorations of New York City neighborhoods.
Senior Seminar
The Presidential Scholars Senior Seminar provides students an opportunity to explore topics of their choosing in a culminating academic project. Students will narrow topics, develop research questions, employ research methods, and produce a thesis/creative project with an accompanying presentation of their findings.
Extracurricular Activities
Select from a range of cultural activities. See a Broadway show, go to the ballet, or follow in the steps of Edith Wharton on a walking tour of Greenwich Village.
Community Service
Students take part in one community service activity per semester. Volunteer at a soup kitchen, work on craft projects with young mothers and their children, garden in Riverside Park, or select your own community service.