Center for Innovation Alumni Incubator Initiative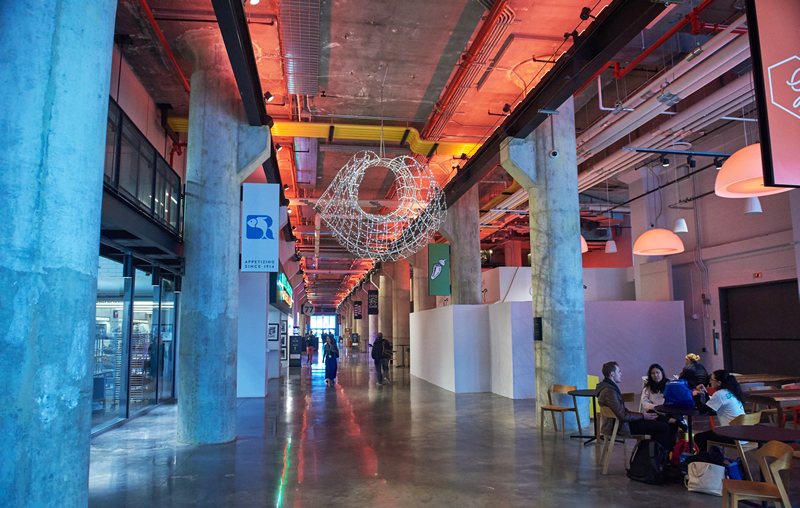 Photo: Brooklyn Navy Yard where FIT's innovation incubator space will be located.
For the purposes of supporting innovation and entrepreneurial efforts of the Fashion Institute of Technology (FIT) alumni, FIT has launched the Center for Innovation Alumni Incubator Initiative. This initiative will be hosted out of the new Center for Innovation, located in the Brooklyn Navy Yard. FIT will be offering incubator space and access to educational programming for FIT alumni engaged in entrepreneurial pursuits that fall within the creative industries and demonstrate an innovation focus.
The Brooklyn Navy Yard is a former shipbuilding yard converted into an industrial zone where more than 400 businesses now operate. One of those businesses, Lafayette 148, was co-founded by FIT Board of Trustees member and CEO Deirdre Quinn. Quinn has generously donated 2,000 square feet to be co-located within the company's headquarters to foster research, entrepreneurial development, and community engagement.
In addition to alumni within the Center for Innovation, FIT has also formed a strategic alliance with POLIHUB, the Startup District and Incubator of the Politecnico di Milano—a new, academic-based venture, incubator, and accelerator. POLIHUB is the third-largest university accelerator in Europe. With the focus of seeking collaboration with U.S. entities, there is the hope that alumni who partake in the incubator space will experience collaboration opportunities on a global scale to facilitate the development of innovative ideas.
Additionally, the Center for Innovation will also serve as a hub for faculty research, and an extension of the FIT/Infor DTech Lab, an innovation lab where design, technology, and industry expertise fuel the innate curiosity and desire of FIT students and faculty. As with the POLIHUB relationship, it is the hope that alumni working in the incubator space will have an opportunity to network and collaborate with the faculty and industry-led projects that will occur at the center.
Click here to apply.