Unity XR: AR, MR, VR Development
Elevate your career to a new dimension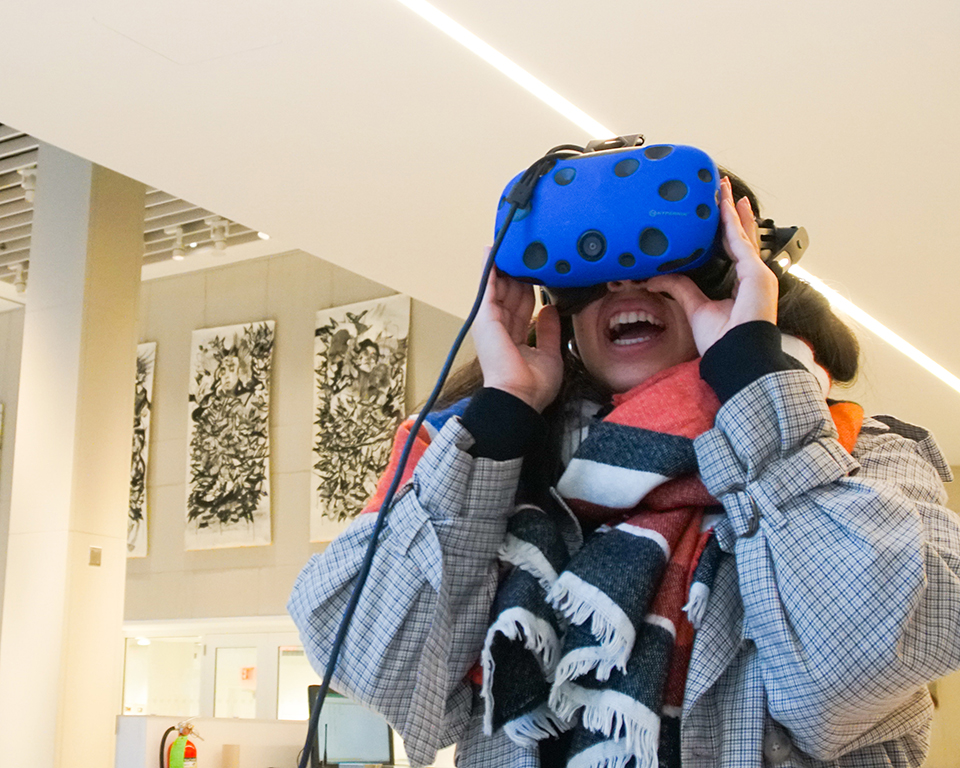 Fall 2022 Dates (TBA)
UXR 001: TBA
Time: Every Tuesday and Thursday, 6:00pm to 8:00pm EDT
Tuition: $1,800*
Online Platform: Webex
The rapid development in virtual reality (VR) and augmented reality (AR) technologies, commonly referred to as XR, has fundamentally changed the media, gaming and engineering industry in recent years. You will get a comprehensive introduction to developing XR applications using Unity and the C# programming language. Students will create 4 Native virtual reality applications that will be deployed to mobile devices and Oculus Quest headsets. This will include demos of XR devices such as the Microsoft Hololens, Magic Leap, and Lenovo Mirage.
This certificate is training designed for creative professionals who have little or no previous experience in XR but are interested in how to bring their ideas onto these new platforms. To enroll in this certificate course, a basic understanding of computer programming in Java or JavaScript concepts is preferred.
This course is a Synchronous and Collaborative Remote Experiential Learning™ (SCREL™) Certificate. Unlike traditional distance and online learning models, SCREL enables real-time interactions between faculty, industry professionals. In addition, our intimate maximum class size of 14 students will enable in-depth discussions and exchange of ideas to maximize your learning experience and results.
Requirements
Students enrolled in this program must have access to a personal computer with the following minimum specifications:
A consistently reliable internet with at least 1.5mbps internet speed and the latest Chrome browser
Speakers or headphones to hear instructors during live meetings, and a microphone to participate—a webcam is recommended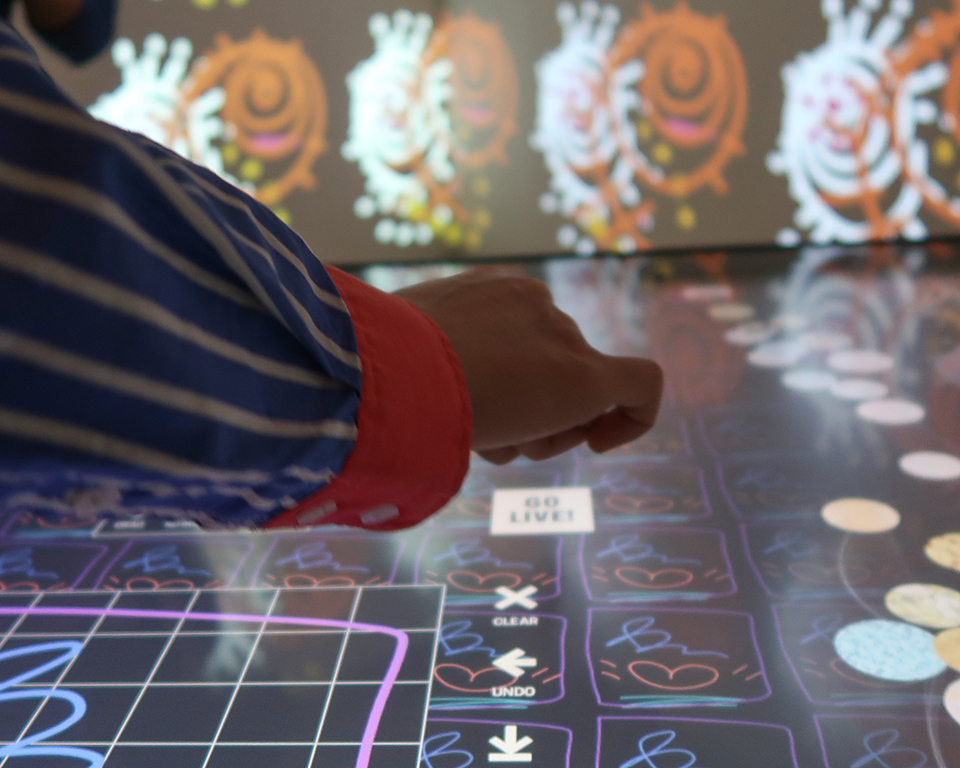 Learn How To
VR/AR industry overview and case studies

User Experience for VR and Development Environments

Introduction to Creating Full Virtual Environments in Unity

Computer programming basics using the C# language

Create an interactive VR game with A-Frame

Creating an Augmented Reality Art Gallery with Unity and Vuforia
Why FIT?
Classes taught by top industry experts

Earn a certificate from FIT, a world-renowned design school

Curriculum is designed to help you prepare a high-quality portfolio showreel

Curriculum Designed by FIT's

Creative Technology & Design (CT&D)

subject area which is a leader in digital design education

Advanced pedagogy balancing practical knowledge and creative principles
Meet Your Instructors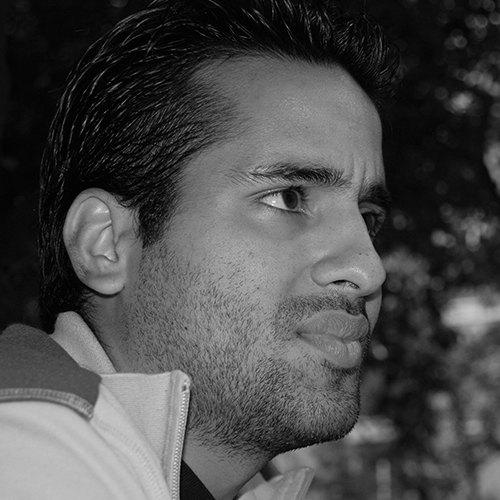 Michael Posso
Michael is a full-stack engineer specialized in developing web applications using Javascript based frameworks. As an early adopter of Virtual Reality, Michael began experimenting with Unity3D in early 2016 creating Virtual Reality applications for Google Cardboard and the Oculus Quest. His commitment to education and the community drove him to create the Latino Web Developers Meetup and teach online courses on platforms such as Platzi and Udemy. Michael is the founder of CodeInternship, an organization that creates technology multilingual education programs for diverse communities. Currently, Michael works as a Manager of Digital Development in New York City.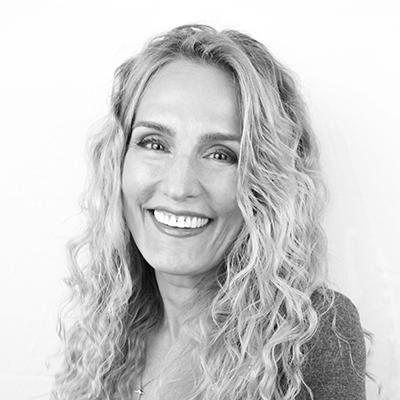 Trish Gianakis
Trish Gianakis is a professional art director, user experience/interface designer for 20 plus years specializing in designing websites and digital marketing for the entertainment industry working with companies such as: Major League Baseball, AMC TV and artist Elton John and Queen Latifah. With a Masters Degree in Computer Art from the School Of Visual Arts, she was an early adopter of Virtual Reality and began experimenting with VR, creating immersive experiences with her art installations. For the last two years she has been teaching as a professor at Saint Peter's University in the fine Arts Department, teaching augmented reality, user experience design, web design, animation, and worked with students on the Pavan print publication. Trish's commitment to education and staying current with technology is a necessary challenge that she wishes to help students understand and learn for their future careers.
Synchronous and Collaborative Remote Experiential Learning
FIT's SCREL programs were developed by award-winning faculty members from FIT's Creative Technology & Design (CT&D) subject area and Center for Continuing and Professional Studies (CCPS). It provides a hands-on learning experience that simulates the workflow of online collaboration and global teamwork, which is becoming a standard in the contemporary creative industry.
Synchronous: Real-time remote lectures, demonstrations, and discussions for instant feedback and dynamic exchange of ideas.
Collaborative: Adaptation of industry-standard tools that enable real-time online collaboration and teamwork.
Experiential: Hands-on experiential and project-based learning in which students actively explore real-world problems and challenges and acquire a deeper understanding of the subject.
Center for Continuing and Professional Studies (CCPS)
FIT's CCPS offers credit and noncredit certificates and courses in fashion, business, design, technology, and marketing, to help you enter into or advance your career in the fashion and related industries. With short programs and flexible schedules, you can learn at a time and pace you can manage and afford.
Creative Technology & Design (CT&D)
The CT&D program area was founded with a mission to elevate students' understanding of advanced design concepts as well as their command of cutting-edge technology, CT&D at FIT provides a flexible curriculum and an empowering transdisciplinary learning environment. Our pedagogical goal is to nurture the next generation of creative technologists who will design digital products, platforms, and creative solutions that improve people's lives.
CT&D Advisory Board
C.J. Yeh, Program Director, Founder / Creative Director, Cynda Media Lab
Christie Shin, Program Coordinator, Partner / Design Director, Cynda Media Lab
Paul Kim, Vice President of Strategy, North America HQ at Samsung Electronics
Allison Ceraso, President and Chief Experience Officer, Havas Health Plus
Marcin Ramocki, Chairman, MFA in Media Arts, New Jersey City University
Akiko Rokube, Creative Director, PwC Experience Center
Jennifer Bruno, Director of Product, Fusion Media Group
Ben Morejon, Creative Director, Anomaly
Emily Frost, Manager of Brand Creative, Faherty Brand