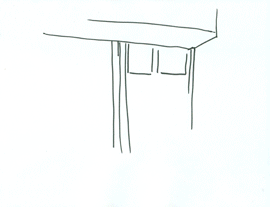 Community Outreach
FIT's Precollege Programs would like to know more about your school, institution or youth organization and its programs. We are pleased to extend special opportunities and programs to teachers, counselors, advisors, coordinators, and your K-12 students.
Request Information About Precollege Programs and Events
High School Internship Programs
Many high schools offer their students opportunities to participate in internships. If you are a high school junior or senior and your high school hosts an internship program, ask your internship coordinator to contact us for information on making FIT your job site...read more

Financial Assistance Scholarship Opportunities for NYC Public High School Students
New York City high school students enrolled in a NYC DOE high school may be eligible for a financial assistance scholarship. This scholarship provides partial funding for one Saturday/Sunday or Summer Live course and is limited to one award per student per semester...read more
Third Party Sponsorship Program
If your school or organization would like to sponsor a student to take Precollege Programs, FIT accepts Third Party Payments. If you would like to enroll a student simply email precollegeprograms@fitnyc.edu or fax us at 212 217.7964 with the following information:
Email Us
PrecollegePrograms@fitnyc.edu
Include your name and ID# in your email to us.