KEA University - Copenhagen School of Design & Technology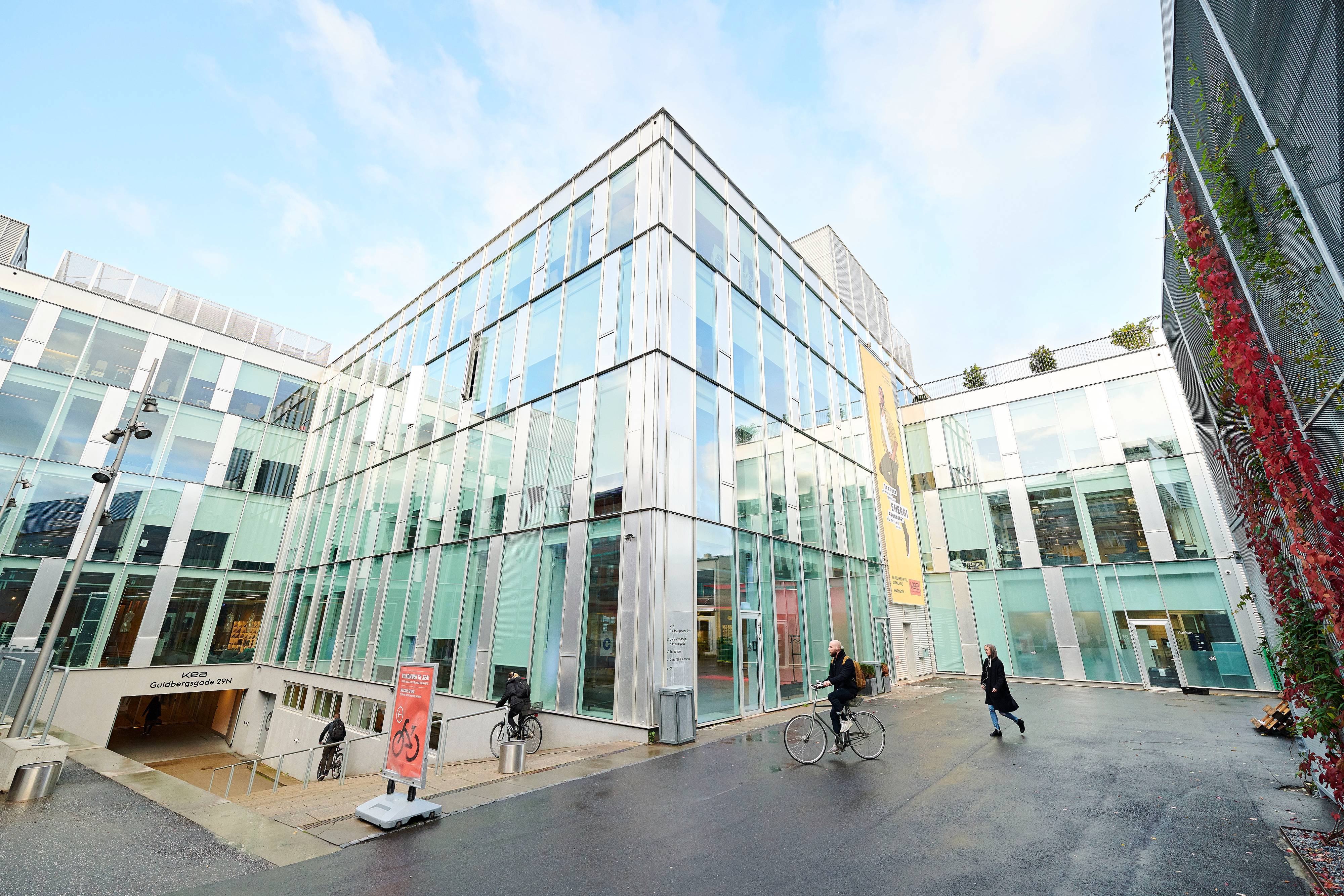 Program Type: Exchange
KEA University - Copenhagen School of Design and Technology, located in Denmark's capital, was established in 2008 and focuses on four core fields: Build, Digital, Design and Tech. KEA uses a student-centered model that is focused on cross-discipline networking and practical training to nurture career ready professionals upon graduation. Copenhagen is a very bicycle-friendly city with magnificent architecture and considered the cultural center of Denmark, with numerous parks and landmarks like the Little Mermaid statue.
Deadlines
Approvals on an ongoing basis until 15-Feb: Fall
Approvals on an ongoing basis until 1-Oct: Spring
Early applicants receive preference.
Eligibility
Minimum GPA 3.0

Matriculation in a Bachelor's degree program

Direct & Interactive Marketing

students must obtain academic advisement and approval of the department chair/advisor.
Course Information
Direct & Interactive Marketing students will take courses in the Design & Business Program. For the Fall semester, students would choose between two tracks/sets of modules:
Specialization in Brand Design; or
Specialization in Communication Design & Media.
The FIT course equivalents to the courses within these specializations have been mapped out by the DIM department chair. You cannot mix and match between specializations, though it may be possible to take only four or five courses out of the six offered. Once you start your application (see button at the bottom of this page), you will be able to review the courses and FIT equivalents.
As KEA is an exchange program, students may also take online courses at FIT at no additional charge.
Academic Calendar
KEA does not post their Academic Calendar until closer to the beginning of term. Typically the dates are from:
Mid/Late August - Late December (Fall semester)

Late January - Late June (Spring semester)
Students are generally expected to arrive the weekend before orientation begins.
Accommodations
Students are responsible for making their own accommodation arrangements for the duration of their stay. Both on and off-campus housing is available to students attending KEA. See their housing page for more details.
Study Visa
Students will be required to apply for a Visa/Residence Permit for the duration of their stay in Denmark. In addition to the "Residence Permit and Visa" section on the KEA Incoming Exchange website, students are encouraged to carefully review the visa requirements on the Danish Immigration Service website and the KEA-recommended "Visit Denmark" website . Supporting documentation will be provided after approval.
Health Insurance
FIT requires all students to be covered in the U.S. and internationally for the duration of their study abroad program. Two types of coverage are required:
1. FIT requires students to be covered abroad for the duration of their program. This policy is mandatory, therefore students cannot waive it.
Coverage abroad: UHC Study Abroad Insurance
*Students will be enrolled and account will be billed before start of program. More detailed information about coverage and claims processes will be provided post-approval.
2. FIT requires students to be covered in the U.S. for the duration of their program. Students may waive the Haylor insurance using the standard waiver process if they already have a U.S. based insurance policy with equal or better coverage.
Program Budget
A copy of this form may be brought to Financial Aid Services so that a careful review of your program costs may be completed by an assigned financial aid counselor.
Scholarships
Application, Instructions & Preparations