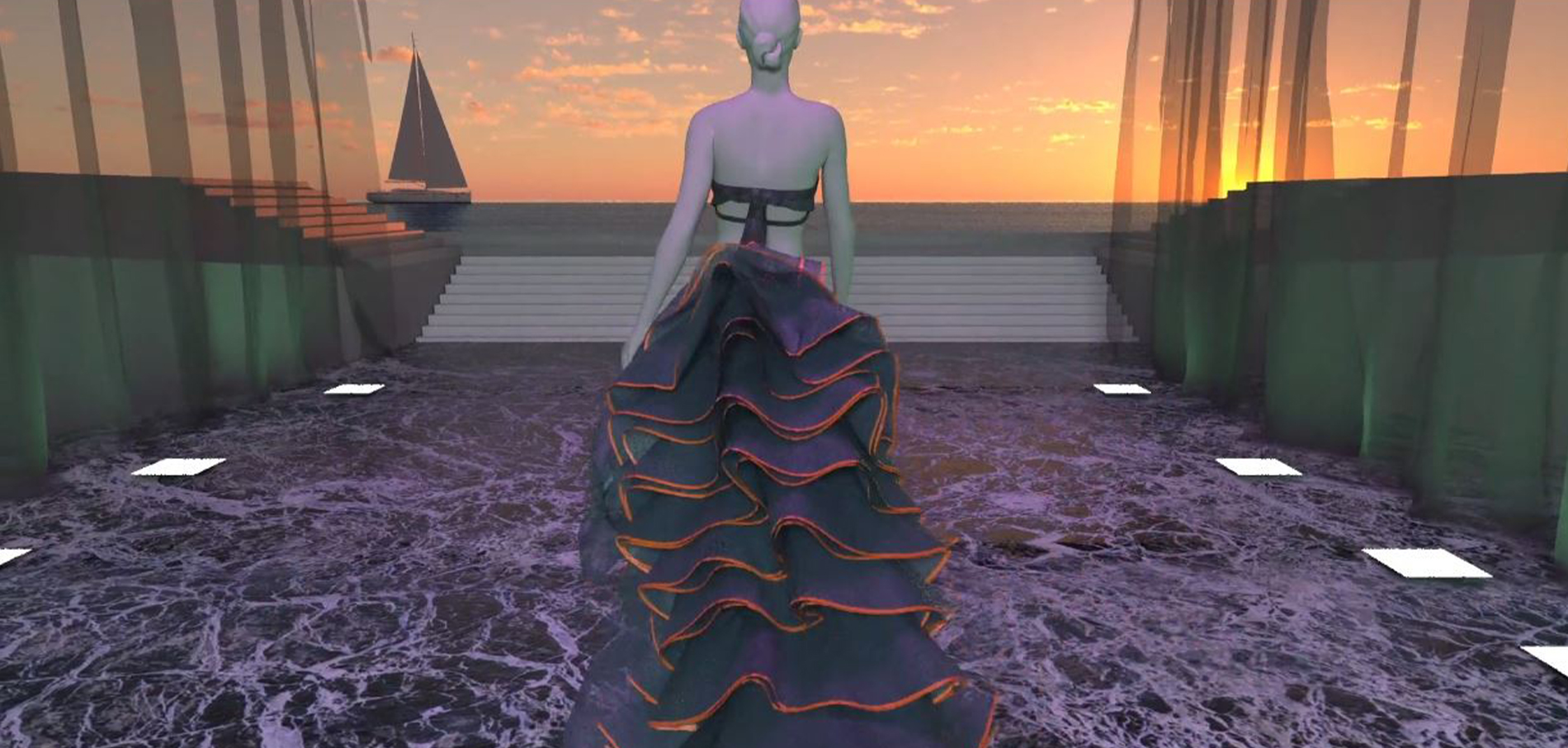 Innovation
Applied innovation and advanced research at the intersection of design, business, science, and technology.
Innovation is the lifeblood of FIT. We're dedicated to pushing boundaries and creating opportunities for our faculty, students, and alumni to envision the future — and make it happen.
Most of our projects involve rethinking textile and apparel development and redefining consumer experiences. These efforts are leading to the generation of groundbreaking materials and unexpected ideas, and very likely to first-of-kind patents and products.
See for yourself: On campus, check out our interactive kiosk in the Feldman Center lobby and visit the Innovation website for research projects, programs, and activities.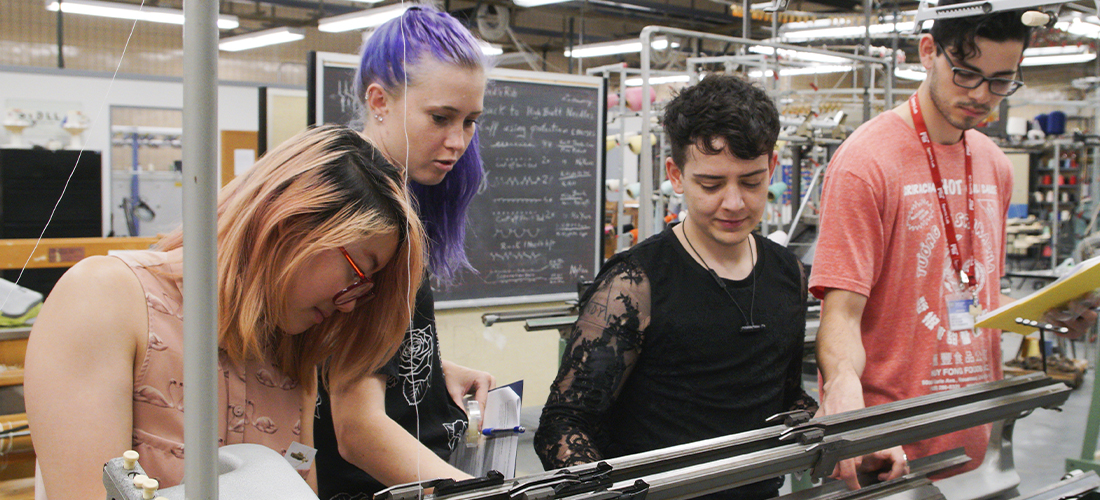 Science and Tech for the Real World
FIT has special expertise in transforming scientific and technological research into desirable products. To get groundbreaking discoveries out of the lab and into people's lives, universities like Stony Brook, Drexel, the University of Pennsylvania, and Carnegie Mellon call on FIT's deep industry knowledge, entrepreneurial mindset, and expertise in design and product development to turn innovative ideas into functional, marketable products that consumers want and need.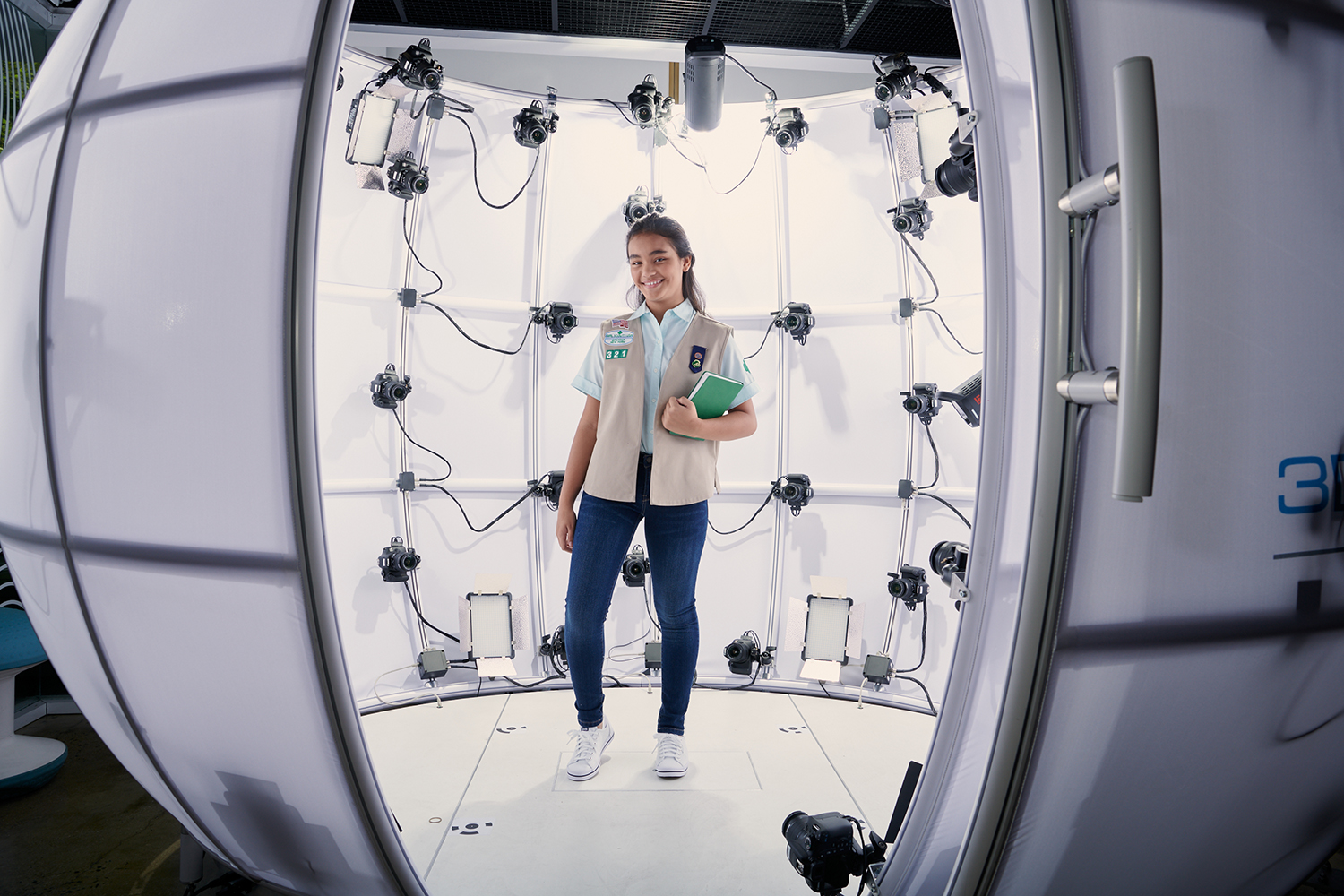 A recent DTech project included the reimagining of uniforms for Girl Scouts of America.
Read more about the Girl Scouts project
FIT DTech Lab
An extension of FIT's Innovation Center, the DTech Lab is FIT's on-campus innovation lab developed with the promise of revolutionizing both the creative and retail industries. DTech is where teams of FIT students —together with expert faculty—engage in research and problem-solving projects for companies facing a wide range of challenges. Industry partners enjoy the benefits of FIT's unconventional minds who develop bold, original solutions by exploring trends in media, technology, and production. DTech unites design thinking with emerging technologies.
Moving Ideas Forward
At FIT, you'll be challenged to think differently—and put your ideas into action. How will industries and products look tomorrow?
These fabrics can 'understand' something about the environment and about their interactions with a person and respond accordingly.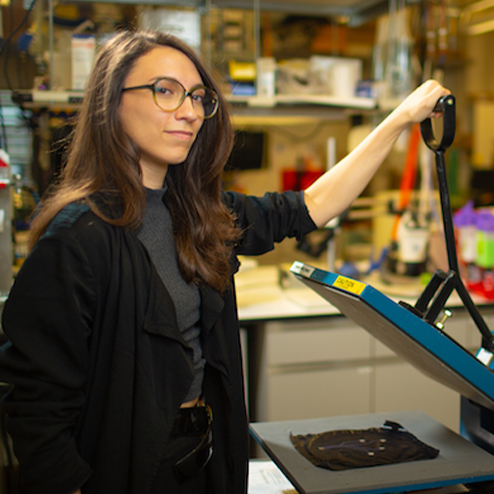 A Lifesaving Patent
More Faculty Work
Lauren Zodel | Assistant Professor, Fashion Design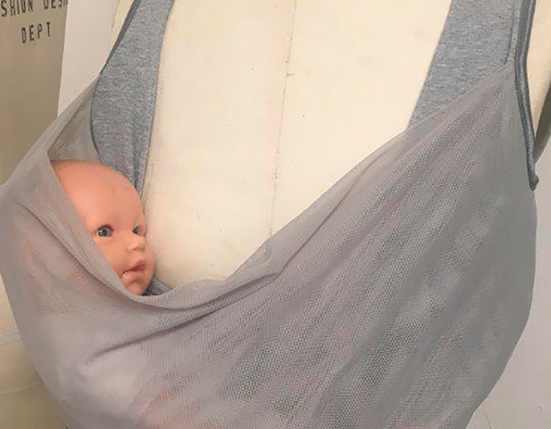 Lauren Zodel | Assistant Professor, Fashion Design
A Community of Experimental Thinkers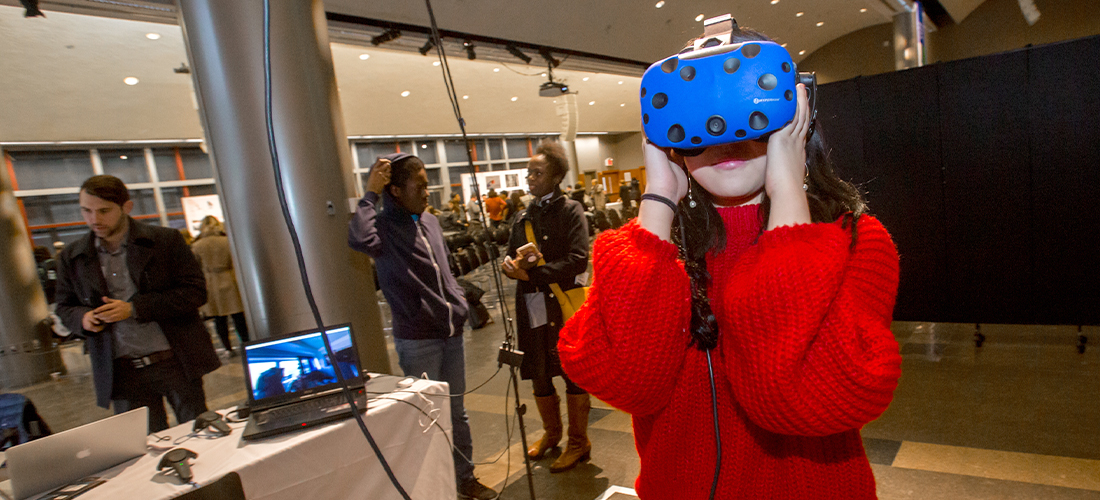 Faculty
The FIT faculty are often drivers of innovation through their research and practice—in the classroom, in industry, and beyond.
Students
FIT fosters a spirit of exploration and experimentation, along with social responsibility. Students have opportunities to conduct research and help find solutions to global problems, like sustainability. Some student projects become startup companies after graduation.
Clinton Global Initiative University
FIT/MIT
Natural Dye Garden
AlgiKnit
Tech Design
Alumni
FIT alumni are original thinkers whose ideas and products are changing their industries.
Troy Nachtigall
Suzanne Tick