Campus Safety and Security
We are here to ensure your safety at all times, anywhere on campus. A safe atmosphere enhances the FIT experience for all community members and visitors.
Public safety officers are on duty in each FIT building, and we conduct regular patrols. Our director and deputy director have backgrounds in law enforcement, and we work closely and cooperatively with the New York City Police Department's 10th Precinct.
For 24/7 assistance in an on-campus emergency, call the Public Safety Department at extension 7-7777 ((212) 217-7777). You may also use one of the red emergency phones located throughout FIT's buildings or one of the blue phones outside on campus.
More about campus emergency notification
If you have an off-campus emergency, call 911.
How We Help You
Throughout the day, you will see patrols and shuttles, and you can request a ride, an escort, or other assistance.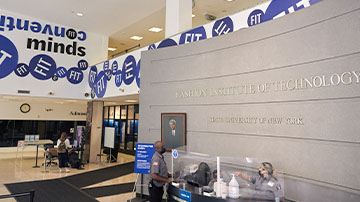 Department of Public Safety
Public safety officers conduct proactive patrols in each academic building and residence hall lobby, and we make sure all visitors to campus are properly signed in at the Marvin Feldman Center lobby.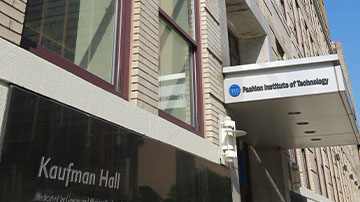 Kaufman Hall Shuttle
The shuttle runs between the Feldman Center and Kaufman Hall every 15 minutes from 8 pm to 2 am when classes are in session. Outside of these hours, service is available by request. You can request the shuttle in the Feldman Center lobby or the Kaufman Hall lobby.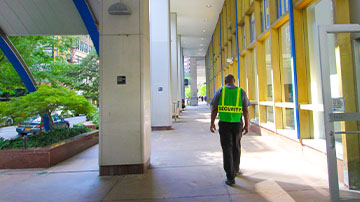 Public Safety Officer Escort
You can request a walking public safety escort to or from Kaufman Hall, either in the Feldman Center lobby or the Kaufman Hall lobby.
Information for Students
This is your campus, and we want to help you understand how our systems and services can help.
Campus Operating Hours
When classes are in session, you can enter campus from 7 am to 10:30 pm. Otherwise, you can request access to certain classrooms until 2 am by filling out an After-Hours Classroom Request and receiving approval.
Students and employees must present a valid FIT ID card to enter all campus buildings. Your ID must be clearly displayed at all times by wearing it on a neck chain or clipped to an outer garment. Visitors must obtain a temporary ID at the Feldman Center lobby.
We're here to help anyone who may have faced sexual assault, domestic violence, dating violence, and/or stalking. We can also guide you if you have questions or think someone you know is in danger.

You can help prevent some of these instances by educating yourself and others:
What to Do in Case Of …
If you're unsure of how to handle a specific situation, call us at (212) 217-7777 or refer to these resources.
Step-by-Step Guide For Possible Scenerios
Information for Parents and Guardians
Along with our regular updates, we keep the entire community informed about what's happening on campus.
Contact Us
Department of Public Safety
Pomerantz Center, Room D442
(212) 217-7777 (emergencies)
(212) 217-4999 (administrative)