Pedro Motta
Adjunct Instructor | Exhibition and Experience Design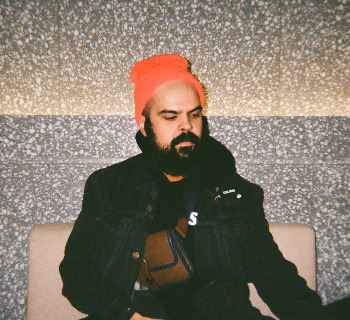 Biography
Pedro Motta is a multidisciplinary designer, with a background in Architecture, and Master's in Exhibition Design from FIT.
Shortly after completing graduate school, Pedro joined the freelance industry and began building his network. During this time, he worked for various agencies and companies through out New York City adding projects with Google, Verizon, Yahoo!, New Era and Brooklyn's Children's Museum to his resume.
In 2014, Pedro joined Coach as a 3D designer, it is here where he enters the world of fashion and visual merchandising. During his 6 years at Coach, Pedro and his team helped reshape the brand's image through award winning window displays, pop-ups, out of home experiences, and store design. In 2020, Pedro joined the Visual Merchandising team at Kate Spade as Senior Manager and Head of Window Displays.
In 2018, Pedro started Snacks World Wide, a design studio where ideas are brought to life through various mediums. With products ranging from, but not limited to, clothing, furniture design, and baked goods.
Website